By Annabelle Lee
KINIGUIDE | On Nov 5, Musa Aman, former Sabah chief minister – and its longest-serving head of state government – was charged with 35 counts for corruption involving kickbacks for timber contracts.
The 35 charge sheets outline a long list of individuals and proxies used to allegedly handle the money – amounting to about RM263 million at today's exchange rate – that was meant for Musa.
In this instalment of KiniGuide, we take you through the list of individuals who either allegedly paid Musa, or received the money on his behalf.
Michael Chia Tien Foh
Chia's name appears in 16 of the 35 charge sheets against Musa. According to three charge sheets, Chia had allegedly transferred US$20,329,828.16 to lawyer Richard Christopher Barnes in 2006.
He was also alleged to have received a total of US$7,632,397.87 in 13 different tranches, which the charge sheet states were kickbacks from logging contracts meant for Musa between 2004 and 2007.
Back in 2009, Hong Kong's anti-graft agency, the Independent Commission Against Corruption (ICAC) charged Chia (photo) with money laundering after he was caught red-handed at the Hong Kong International Airport with Singapore currency worth RM40 million, just before boarding a flight bound for KL.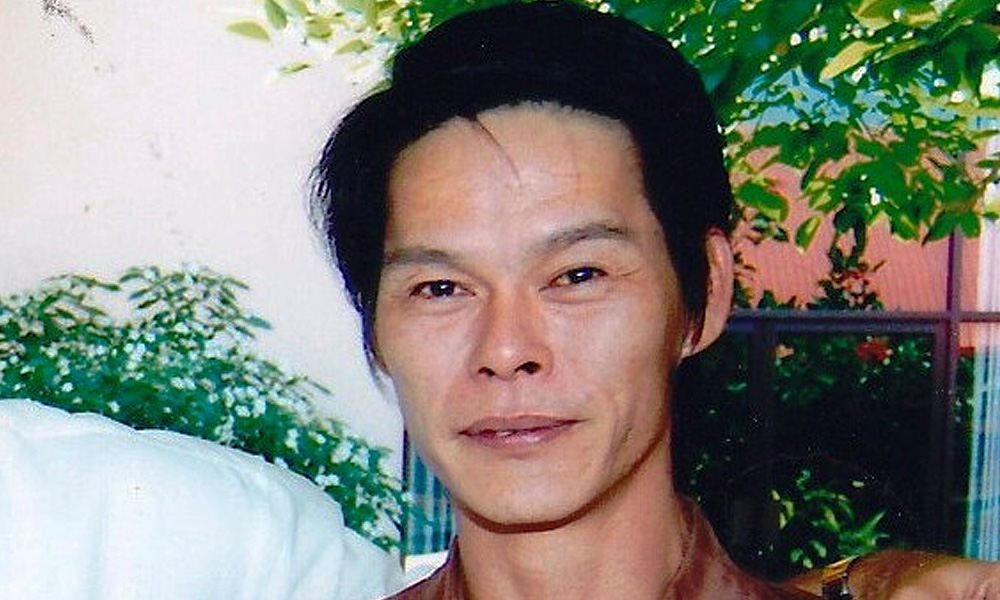 Nazri Abdul Aziz, the de facto law minister at the time, famously told Parliament in 2012 that MACC had cleared Chia of any wrongdoing, explaining that the RM40 million had in fact been political donations for Sabah Umno, not for Musa.
Richard Christopher Barnes
Barnes, a lawyer, appears in 14 charge sheets as the recipient of US$39,901,598.55 in kickbacks meant for Musa.
The sum was allegedly wired to Barnes' UBS bank account in Hong Kong, which was the subject of investigations by the local authorities.
Barnes, 66, was once a partner of Kota Kinabalu law firm Shelley Yap & Co, where the alumni included the 7th Sabah chief minister Joseph Pairin Kitingan, 13th Sabah chief minister Chong Kah Kiat and former Court of Appeal judge Clement Allan Skinner.
According to a state government gazette in 2007, Barnes (photo) was also a member of the Sabah Tourism Board.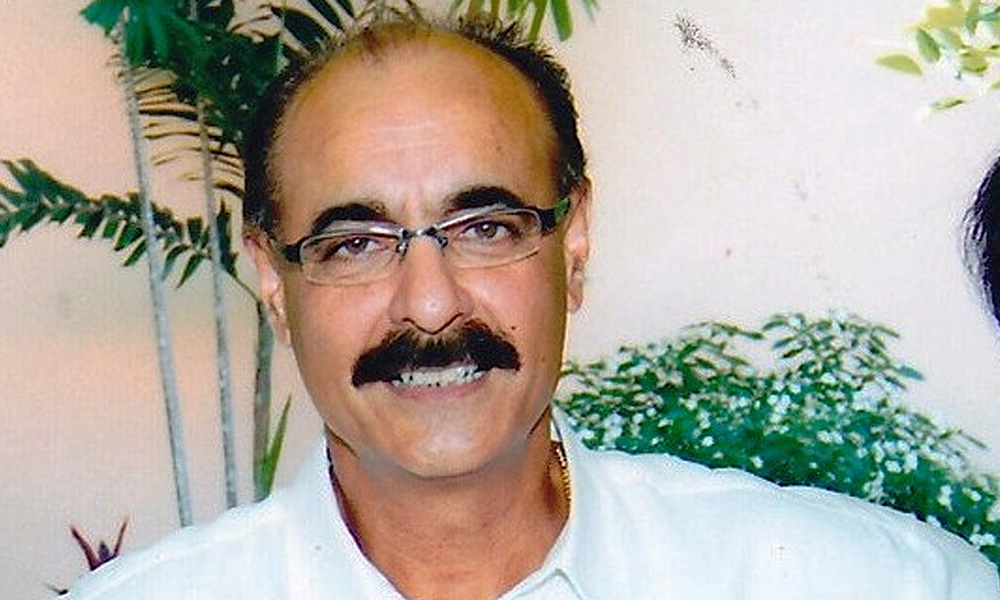 Barnes was named in separate leaks of offshore company ownership data as being involved in two offshore companies registered in the British Virgin Islands (BVI) – Brilliant Gold Capital Ltd and Garion International Ltd.
Both companies are no longer functioning.
Admond Looh Chai Boon
Looh's name appears 18 times in the 35 charge sheets against Musa, the highest among all. He was alleged to have transferred US$6,316,767.87 to Chia between 2005 and 2008, plus another US$2,358,025.50 to Barnes in 2008.
In 2008, he supposedly transferred US$3,044,140.00 to Musa, as well as US$6,964,942.29 to Sabah businessperson Nasir Yeo Guan Hock between 2005 and 2006.
Until July 2010, 53-year-old Looh was the executive director and chief operating officer of logging and timber company Java Bhd.
In its 2009 Annual Report, the company described Looh as a timber industry veteran "entrusted with the principal task of overseeing the timber logging operations as well as raw material sourcing for the group".
His brother-in-law, Sy Choon Yen, remains the executive director of the company.
Looh is also listed as the director of Global Residence Sdn Bhd, which last year sold its Kuala Lumpur property, Puteri Park Hotel, to Universiti Utara Malaysia.
Ngui Ing Chuang
Ngui's name appears in four of the 35 charge sheets, for transferring US$4,378,906.37 in three tranches to Ark Capital Technologies Ltd in 2008.
In that same year, he supposedly transferred a further US$1,361,939.80 to Starwater Corporation Ltd.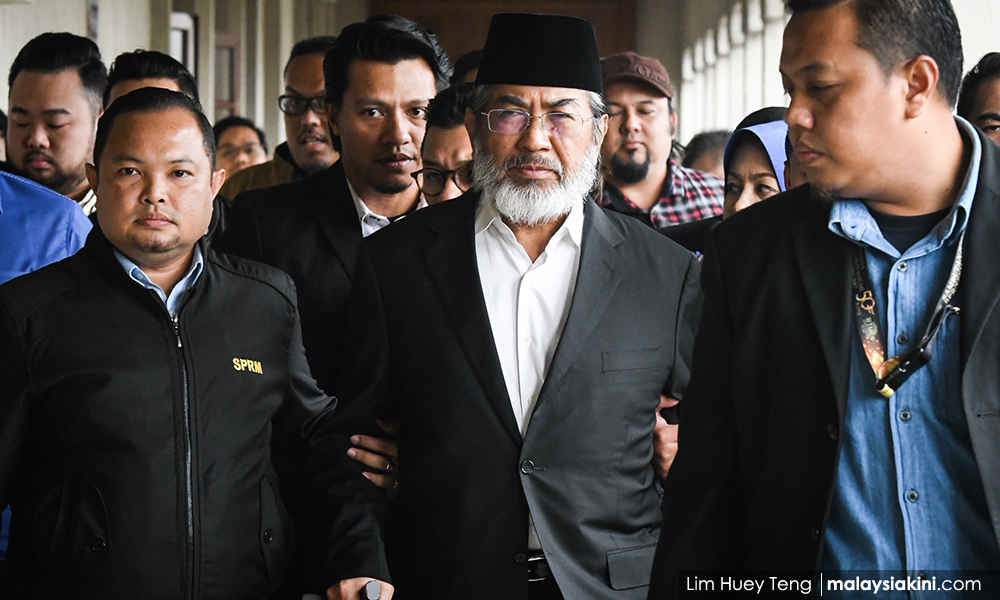 Both these firms have been described as Musa's "proxies".
All four transactions allegedly resulted in logging concessions for Syarikat Eramewa Sdn Bhd.
Ngui is listed as one of the top 30 shareholders in timber and plantation giant Ta Ann Holdings Bhd, as well as in battery manufacturer ABM Fujiya Bhd.
He is also a director at Zedtee Plywood Sdn Bhd, which is involved in logging and plywood manufacturing.
Andrew Lim Nyuk Foh
Lim's name appears three times in the charge sheets and he is stated to have transferred US$1,215,630.00 to Chia between 2004 and 2005.
A timber industry veteran, the 53-year-old is the founder and managing director of the Sandakan-based and KLSE-listed timber conglomerate Priceworth International Bhd.
He is also the managing director of timber company Sinora Sdn Bhd, a director at plantations and property development firm Bertam Alliance Bhd and formerly a non-independent and non-executive director with Sarawak Consolidated Industries.
Lim serves as the director of Maju Sinar Network Sdn Bhd, one of the companies implicated as having received concessions in the charge sheets.
He is the younger brother of plantation and timber tycoon Freddy Lim Nyuk Sang of Kretam Holdings Bhd.
Mazlan Zakaria
Mazlan appears three times in the charge sheets and is said to have transferred US$3,594,355.57 to Barnes between 2006 and 2007.
This allegedly resulted in logging contracts awarded to Lembah Mayang Sdn Bhd, Fast Progress Sdn Bhd and Syarikat LR Enterprise Sdn Bhd.
Nasir Yeo Guan Hock
Businessperson Nasir appears twice in the charge sheets and is said to have transferred US$8,924,432.50 to Barnes in 2007.
He is also alleged to have received US$6,974,942.29 from Looh in three tranches between 2005 and 2006.
The 80-year-old is the managing director of Kota Kinabalu-based dairy giant Sabah International Dairies Sdn Bhd and chairs ice-cream manufacturing company Sabah Fros Sdn Bhd.
He is also the owner of the Borneo Cove Hotel in Sandakan and was involved in the building of the PR1MA Borneo Cove affordable apartments.
According to the International Consortium of Investigative Journalists (ICIJ), Nasir was named in the Panama Papers as a shareholder of BVI-registered offshore firm Spearwood Investments Limited.
Lo Man Heng
Lo's name is stated once in the charge sheets against Musa, for transferring US$4,044,956.82 to Barnes in 2006. This supposedly resulted in logging contracts being awarded to Syarikat Maju Sinar Network Sdn Bhd.
Lo, 49, is the former CEO of logging company Nakamichi Corp Bhd. In 2015, the High Court in Kuala Lumpur found him guilty of breaching his fiduciary duty to the firm.
Lo is also the director of Syarikat Tamabina Sdn Bhd, one of the companies implicated as having received concessions in the charge sheets. Nakamichi is listed in company records as Tamabina's majority shareholder.
Nakamichi was delisted from Bursa Malaysia in November 2017.
In 2008, he was slapped with 20 charges of corruption for receiving RM2.2 million for helping a businessperson obtain logging approvals.
The ICIJ named Lo as being involved in several BVI-registered offshore firms. He is the director and beneficial owner of G-Assets Ltd; the beneficial owner and shareholder of Lucida Worldwide Inc and a nominee shareholder at Sharecorp Limited.
John Nip Wing Hon
Nip's name appears in one charge sheet, for allegedly transferring US$650,000 to Barnes in 2008.
This purportedly resulted in a logging contract to Asiatic Lumber Industries Sdn Bhd. The company's majority shareholder is one Nip Wing Shen.
Involved in the timber, tourism and aquaculture industries, Wing Hon is the director of plywood manufacturing firm Asiatic Eco Wood Sdn Bhd and the managing director of a Romspect Sdn Bhd, which operates a tiger prawn farm in Tawau.
He is also the CEO of Sipadan Mangrove Resort Sdn Bhd, SMR Aquaculture Sdn Bhd and Sabah Green Development Sdn Bhd.
Wing Hon has also been described as a director at the Malaysian Investment Development Authority (Mida).
He is listed as the owner of defunct BVI-registered company Canterbury Marketing Group Limited by the ICIJ.