By Annabelle Lee
CAMERON POLLS | The Cameron Highlands by-election may be another 20 days away, but ministers are already making a beeline for the constituency, underscoring the importance of the contest.
A tight race is expected, given that BN won the parliamentary seat in the last two elections by thin majorities. On May 9 last year, BN secured just 42.32 percent of the votes cast, allowing it to edge out Pakatan Harapan, which obtained 39.87 percent of the votes.
Unlike the four that have taken place since the last general election, this by-election for Cameron Highlands will be the first held in a BN-controlled state and with an incumbent from the coalition.
This could perhaps explain the presence of so many cabinet members in the constituency on official business since last week, with more expected to follow suit.
Since Thursday, the constituency has been visited by Deputy Prime Minister Dr Wan Azizah Wan Ismail, National Unity and Social Harmony Minister P Waythamoorthy, Human Resources Minister M Kulasegaran and Water, Land and Natural Resources Minister Dr Xavier Jayakumar.
'Big guns'
The past four by-elections did not see Harapan deploying that many "big guns" ahead of nomination.
On Thursday, Wan Azizah and Waythamoorthy attended a luncheon with Cameron Highlands farmers, who handed the DPM a 12-point memorandum urging the resolution of their woes.
In response, she promised to take note of their problems and said the government would seek concrete solutions to protect the welfare of farmers.
Both ministers, along with Pahang DAP deputy chairperson M Manogaran, later attended an event with the Orang Asli, where Wan Azizah announced that Putrajaya was considering a comprehensive development plan for the largely marginalised community.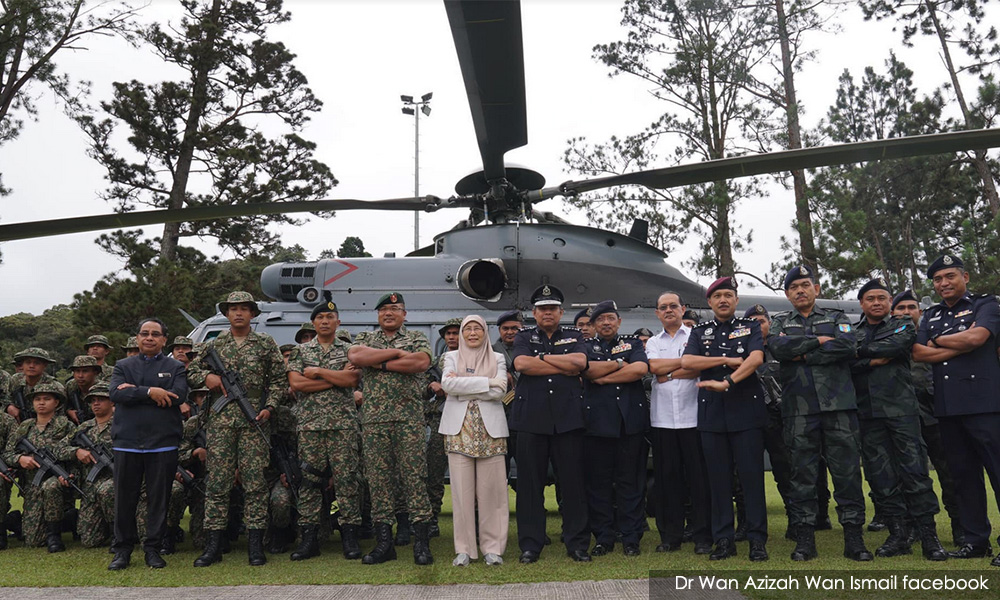 "The new federal government is very concerned and wishes to engage the Orang Asli in the flow of development at state or federal level," she was quoted as saying by Bernama.
On her official Facebook page, Wan Azizah thanked the Royal Malaysian Air Force for the helicopter ride for the one-day work visit.
The day after Manogaran was announced as Harapan's candidate for the by-election, Kulasegaran travelled to Cameron Highlands and held a dialogue with employers there.
He also went on walkabouts at several morning markets in the constituency, accompanied by Manogaran.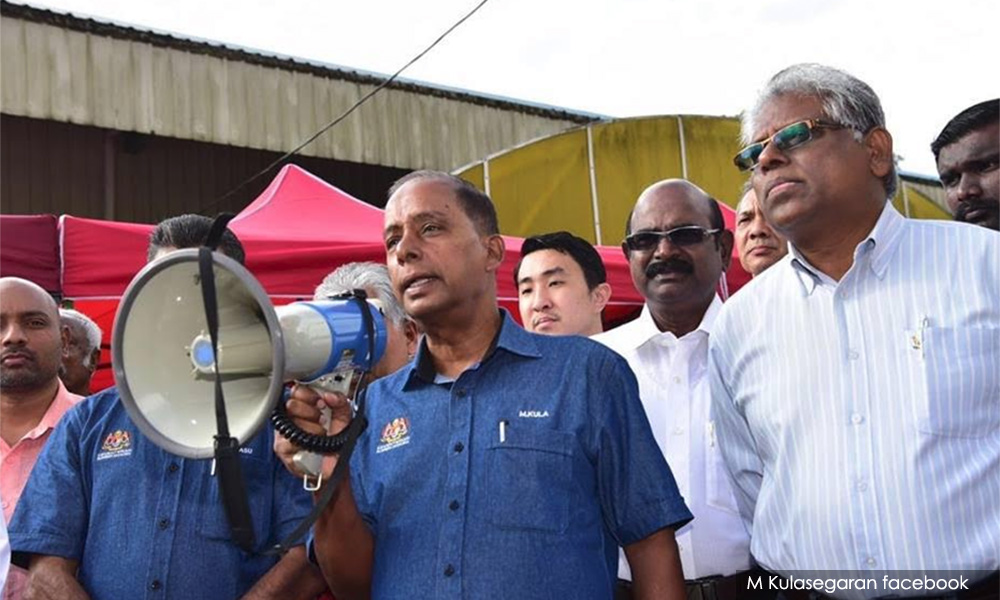 Bernama reported Kulasegaran as saying that his ministry's existing Kaunter Khidmat Rakyat (People's Services Counter) programme in the area, which offers a host of government services – including allowing employers to register their foreign employees – would be continued.
Xavier was also in the constituency over the weekend, where he announced that the Water, Land and Natural Resources Ministry had formed a task force to look into land issues faced by farmers.
The PKR minister later toured an Orang Asli village where he was reportedly briefed on land and drainage issues faced by the community there.
More ministers expected
Transport Minister Anthony Loke will be making an official working visit to Cameron Highlands today.
According to a schedule kept his aides, Loke will be holding dialogue sessions with farmers, transport providers for tourists and Road Transport Department (JPJ) officers.
Deputy Agriculture and Agro-based Minister Sim Tze Tzin is also scheduled to hold a ministry event aimed at farmers in the constituency this Friday, just a day before nomination day, which is Jan 12.
Election Commission chief Azhar Azizan Harun previously announced that the official two-week campaign period will begin after the close of nomination, and continue until 11.59pm on Jan 25.
Voting for the parliamentary constituency will be held on Jan 26.
Farming and tourism are major drivers of the Cameron Highlands economy, while the Orang Asli make up about 20 percent of voters in the constituency.
Aside from Manogaran, disputed MyPPP president M Kayveas yesterday announced his intention to stand in the by-election.
BN has yet to name a candidate.
The Cameron Highlands by-election was triggered when the Election Court declared the seat vacant after determining that vote-buying during GE14 had led to incumbent MP C Sivarraajh's victory.