By Annabelle Lee
A Singaporean man is pleading with Putrajaya to allow him into the country so he can be with his ailing Malaysian wife.
CA Mahendran, 58, told Malaysiakini that he has been painfully separated from his spouse for the past three months after both countries sealed their borders amidst the Covid-19 pandemic.
A diabetic with ulcers on both the soles of her feet, 51-year-old A Kavitha needs medical attention but has trouble walking and is living alone in their apartment in Johor Bahru.
Despite a June 22 announcement that foreign spouses would be allowed entry once they obtained "approval" from the Immigration Department, Mahendran regretted that his efforts to apply for permission have been overlooked.
He claimed to have sent the department at least "10 emails".
"(Malaysian Defence Minister) Ismail Sabri Yaakob said spouses could crossover (to Malaysia), but there is no direct avenue on how to go about it.
"I don't know how to apply for it. I tried to ask, but no one has helped me. I have emailed, (but) there is no reply," he said when contacted today.
Mahendran stressed that he was willing to comply with any condition as long as he can reunite with his wife.
Aside from the Immigration Department, he also tried contacting Wisma Putra several times.
Mahendran claimed an officer told him last week that the ministry had yet to receive any directives about allowing non-Malaysian spouses into the country.
Aside from phone calls and emails, he had attempted to seek help from the High Commission of Malaysia in Singapore but said he was turned away both times when he arrived at the entrance.
Mahendran even contemplated trekking across the Causeway on foot but decided he did not want to run the risk of being sent back to Singapore with a Stay-Home Notice – separating him from Kavitha for yet another 14 days.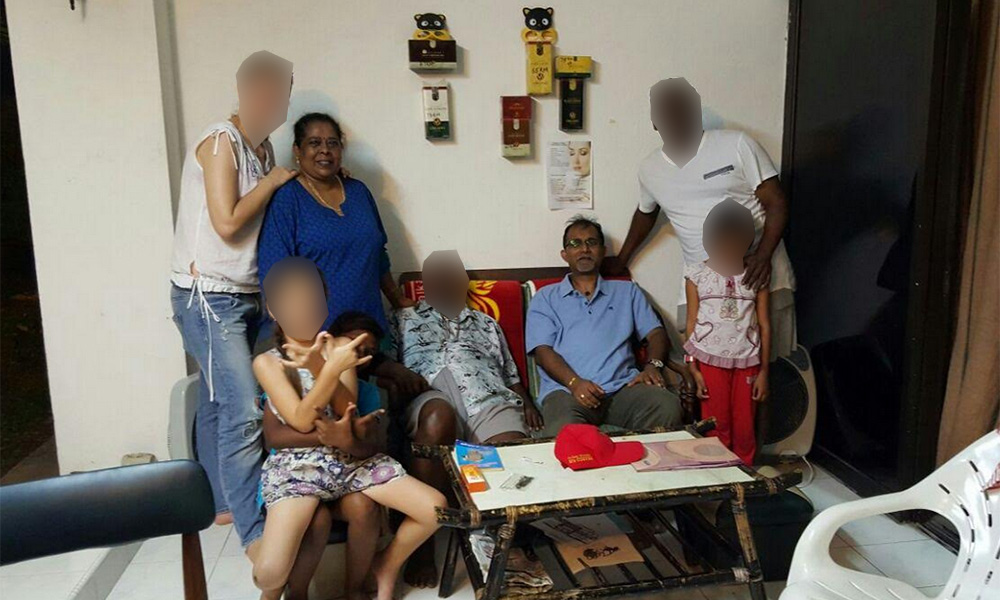 The Singapore Immigration and Checkpoints Authority has agreed to allow him out of the country, he said, but it advised him to obtain permission from Malaysia before making the trip.
Malaysiakini is contacting the Immigration department, Wisma Putra and Ismail Sabri for comment.
What if I never see her again?
Before the pandemic, Mahendran had travelled to-and-fro daily from his home in Johor Bahru to Singapore for work using his Long-Term Social Visit Pass.
An IT engineer at an American multinational firm, he left Malaysia on April 1 for work and had to serve his two-weeks home quarantine in Singapore before returning home.
However, he found himself stranded once Singapore announced its "Circuit Breaker" lockdown and after Malaysia kept extending its movement control order period.
Both countries are now discussing when to allow cross-border travel again, with a decision expected next month.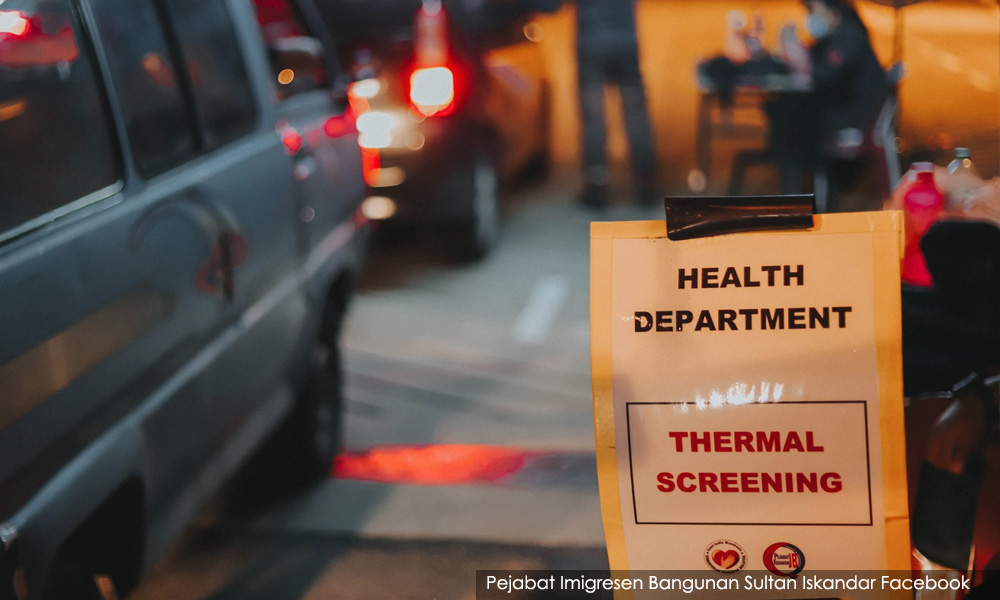 But Mahendran does not want to wait until August. He is desperate to return home due to his wife's worsening medical condition.
According to a letter from Kavitha's doctor that was shared with Malaysiakini, she is suffering from Type 2 Diabetes and needs regular dressing for her ulcer wounds. She also suffers from hypertension.
Since their separation, she has not been able to travel to a clinic or hospital for her wounds because the ulcers bleed once she walks, causing pain.
As Kavitha has been confined to the house since their separation, Mahendran had to make arrangements online from abroad to ensure groceries, meals and her monthly medication are delivered to her doorstep.
"I need a way to come into Malaysia, and I need the government to listen to my case.
"At the rate she is going, I am afraid I may not see her alive. If I don't go to her and help her, I am afraid something bad is going to happen," he said.