By Annabelle Lee & Hariz Mohd
As Covid-19 infections rise to record highs all over the Klang Valley, Health Ministry officials have struggled to transport all patients to the hospital immediately.
The delay has resulted in some positive cases having to wait several days before they are picked up from their homes in an ambulance.
Earlier this week, Health director-general Dr Noor Hisham Abdullah advised positive cases awaiting hospital transfer to isolate themselves, wear a mask at home and contact the authorities for instructions.
However, those with the experience told Malaysiakini that the wait was frustrating because the ministry's phone lines were often busy.
They also found themselves left to their own devices due to the absence of detailed guidelines on how Covid-19 positive patients must quarantine themselves at home.
Living with housemates and family members, they are worried about being responsible for new infection clusters.
Afraid of infecting spouse, kids
Fifty-one-year-old Cheong waited at home for three days after testing positive for Covid-19 before he was transferred to the Sungai Buloh Hospital.
Informed of his status on Dec 12, Cheong was surprised when he received no news from the Health Ministry after several days.
Only after making multiple phone calls to the private medical facility where he took his RT-PCR test, and to Klang Municipal Council councillor Lee Fu Haw, did an ambulance show up at his door on the night of Dec 15.
Relaying his experience to Malaysiakini, Cheong said he was extremely worried about infecting his spouse and three children as they live in the same house in Klang, Selangor.
Even before he received his test result, he had already begun isolating himself in his bedroom as a precautionary measure. His spouse would leave his meals outside his door and sanitise all cutlery after he finished eating.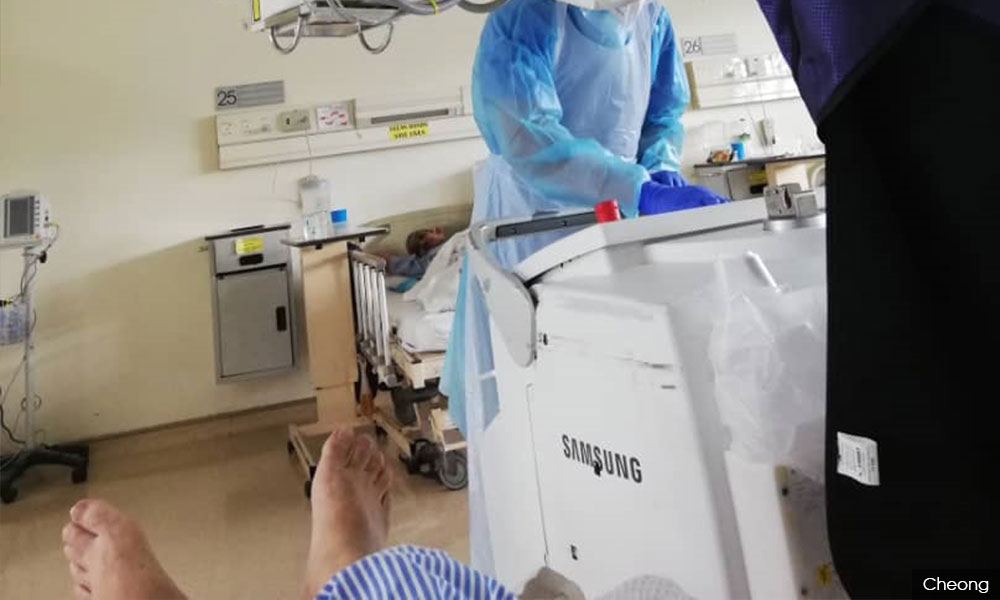 He never left his room while his family members never left the house.
"The doctor just informed me that my test result was positive and that the ministry would contact me, just like that.
"But no one told me what I should do. In fact, I was the one who asked them if I should isolate myself in a room. And they said okay. It was just like this. Of course, I could not accept it.
"During the few days I was at home, I felt so afraid for my family because there was no guarantee and no protection. That's why I made the phone calls, I did not want this to go on," Cheong said.
While he understood that healthcare workers were overwhelmed by the spike in the coronavirus cases, he hoped that the ministry would provide more guidance to those like him.
"If they have no way to immediately take you to the hospital, they should give us a guideline on how to isolate ourselves. This is important," he said.
All of Cheong's family members tested negative for the virus. He has since recovered and has been discharged from hospital.
Worried about his mother
Finance executive N was hospitalised at Sungai Buloh Hospital on Dec 21 – three days after testing positive for Covid-19.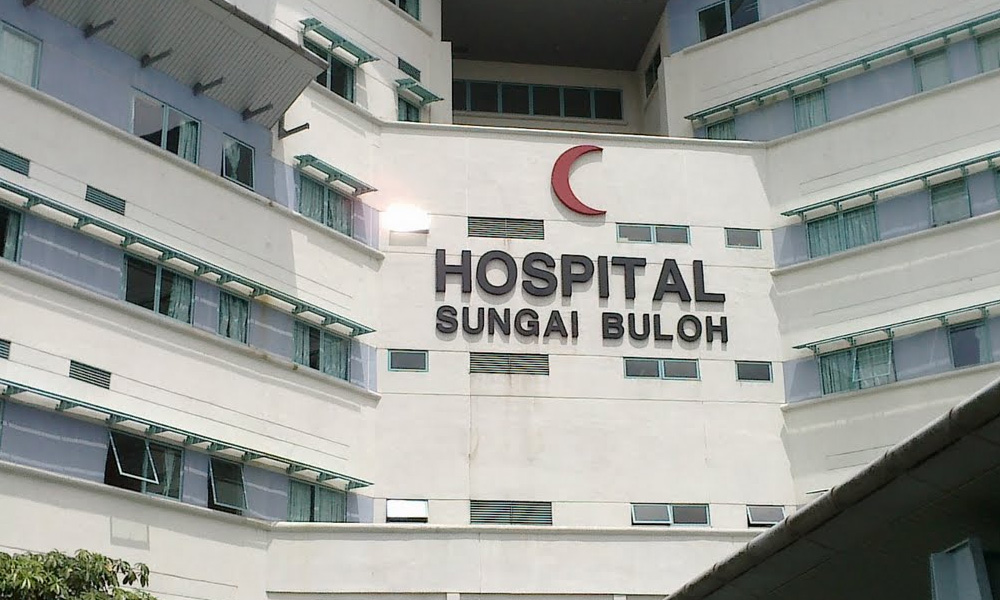 He had taken the test at a private medical facility after his father tested positive for the virus. His mother had tested negative.
Sharing his story with Malaysiakini, N tried calling his nearest district health office after he did not hear from the ministry but could not get through.
"All I could do was to wait for their call.
"And, to self-isolate myself in my room while feeling worried that I could infect my mum," he said.
N, who lives in Kota Damansara in Selangor, said he confined himself in his room during the three-day waiting period. His mother would leave meals outside his door and he would wear a facemask when collecting his food.
"I can't imagine those who stay in a small house with many people staying together. Everyone is at a greater risk of being infected," he said.
N has since been discharged. He did not experience any symptoms throughout the infection.
Living in limbo
For 24-year-old S, the past one week has involved many unanswered phone calls and a looming question about her Covid-19 status.
She first developed a fever on Dec 21 and tested positive for the virus using an RTK Antigen test two days later, on Dec 23.
The private clinic where she took her test then sent her home, assuring her that the Health Ministry would be in touch.
She waited at home for five days and spent days calling the ministry before she was asked to present herself at a ministry clinic for an RT-PCR test on Dec 28. S still does not know for sure if she has the virus.
"I called (the District Health Office) for two to three days before I got through. Even my friends were helping to make calls. They were so busy," she told Malaysiakini.
This past week, she has isolated herself in the master bedroom.
S shared how she was so grateful that her six housemates in their Shah Alam sharehouse have been very caring, cooking her meals every day and leaving them at her door.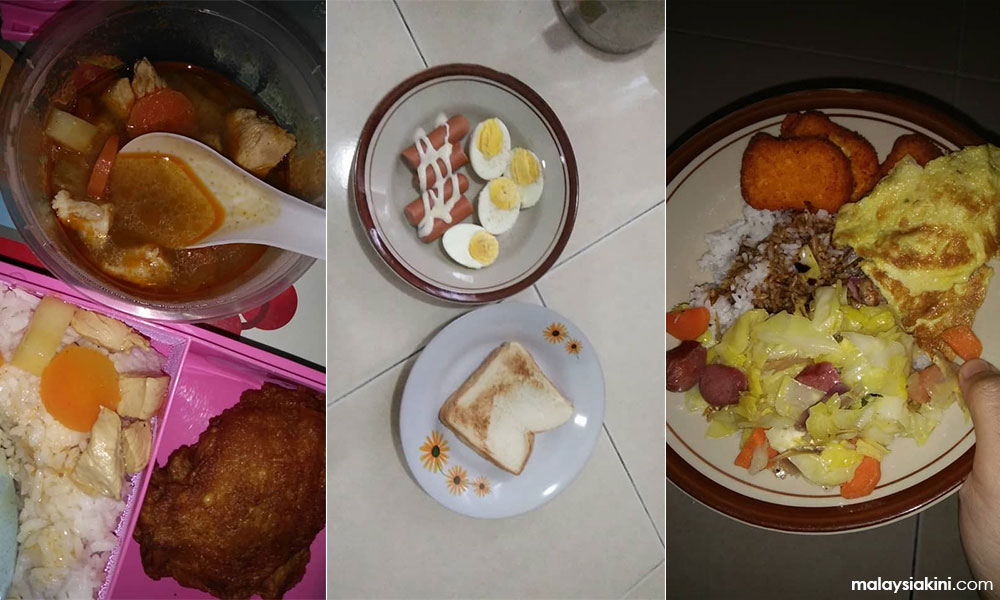 "The wait has been so frustrating. I am nervous because I don't know if I am positive or negative. Now, even my housemates can't leave the house," S shared.
She has not been able to go to work and spends her time assuring her family in Kedah that she has no more symptoms.
Like Cheong, S said she has not been given any advice or guidelines on how to prevent passing on the virus to those around her.
"Some guidelines would be very helpful. If they can call us and tell us what to do. So far I have no details," she said.
S continues to quarantine herself in her room while her housemates have quarantined themselves at home. Some of her housemates have yet to undergo an RT-PCR test.