By Annabelle Lee
COVID-19 | Health Ministry experts have explained their rationale for choosing between RT-PCR tests and antigen-based rapid test kits (RTK-Ag) for detecting Covid-19 cases.
The RT-PCR is more accurate but takes longer to process, and is preferred for confirming Covid-19 infections. It can be used for mass testing using the "pool testing" method but only where virus prevalence was low.
The RTK-Ag is useful as a mass screening tool due to its far shorter turnaround time. Even with lower accuracy, it can be used as a confirmatory test if a patient has a high probability of being infected.

Yesterday, the ministry gathered the media for a three-hour online briefing with director-general Dr Noor Hisham Abdullah and top officials in charge of the country's Covid-19 response mechanism.
Among them were Institute of Medical Research (IMR) Virology Unit head Dr Ravindran Thayan and Sungai Buloh Hospital infectious disease consultant Dr Suresh Kumar Chidambaram.
RT-PCR, pool testing
The RT-PCR is called the "gold standard" test due to its high accuracy. Malaysia generally uses this test for hospital admission.
The limitations of the RT-PCR is its long turnaround time, typically between two to six hours. It is also more expensive. If a swab test is performed in a clinic, it needs to be transported to a qualified laboratory at an appropriate temperature and processed within a stipulated time frame.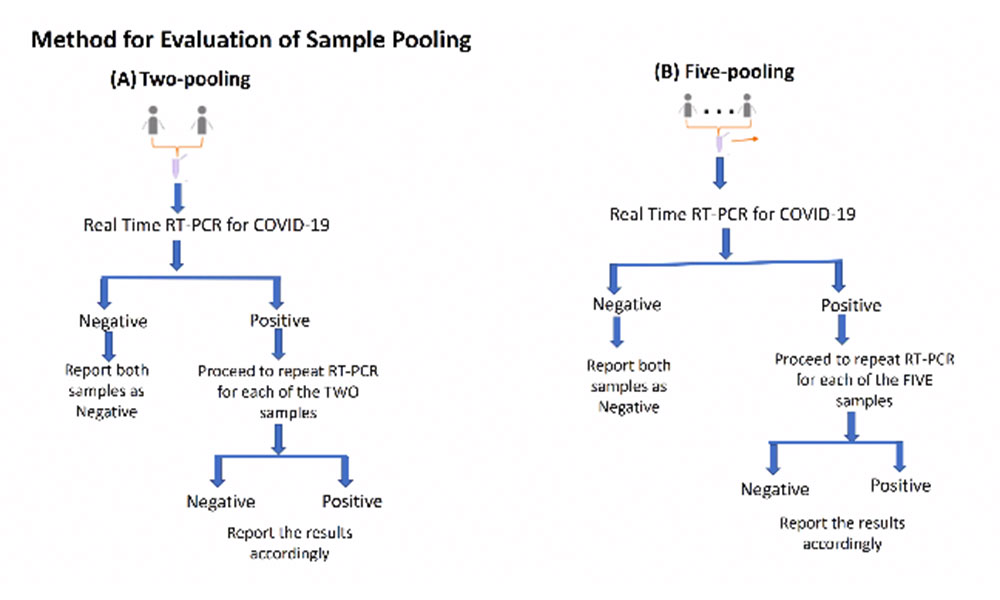 Despite these limitations, Ravindran explained that RT-PCR can be more suited than the RTK for mass testing when "pool testing" is employed in some conditions.
Pool testing is when either two or five swab samples are mixed together and tested in one go. This typically saves both time and reagents.
If the result is negative, that means all samples in that pool are negative. If the result is positive, each person from the batch needs to be tested a second time and processed individually to determine who is positive.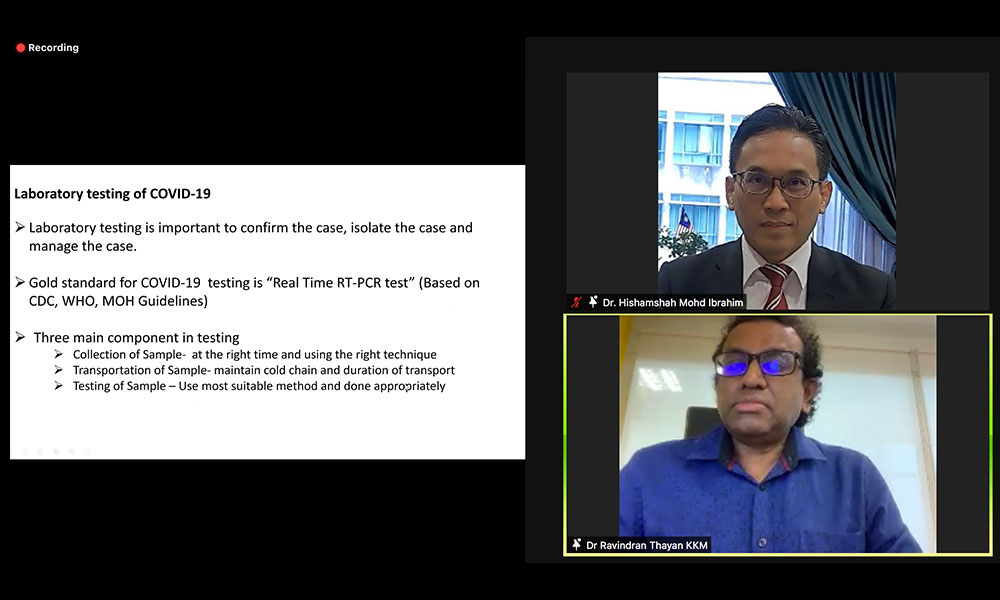 IMR Virology Unit head Dr Ravindran Thayan
However, Ravindran advised that pool testing should only be used in areas where Covid-19 prevalence was low, below five percent.
If used in an area with high infectivity, many repeat tests will need to be done. This will in turn require longer turnaround times and more reagents. For example, he said RT-PCR pool testing was not suitable for Sabah when cases were high there because it would have resulted in repeated tests and wasted time.
Penang Chief Minister Chow Kon Yeow recently proposed using the RT-PCR pool testing method for factory workers, a high-risk group.
Antigen-based RTK
Ravindran shared that Malaysia has been using antigen-based RTKs since May 2020 as a screening tool. It has a short 30-minute turnaround time and can be done in the clinic where the swab was taken, provided the necessary tools are present. It is thus cheaper.
However, an RTK-Ag is less accurate than the RT-PCR. Its lower sensitivity (85.5 percent) means there is more chance of false-negative results.
For this reason, an RTK-Ag is not typically used for hospital admission. Patients usually need to take an RT-PCR test for confirmation if they have a positive RTK result.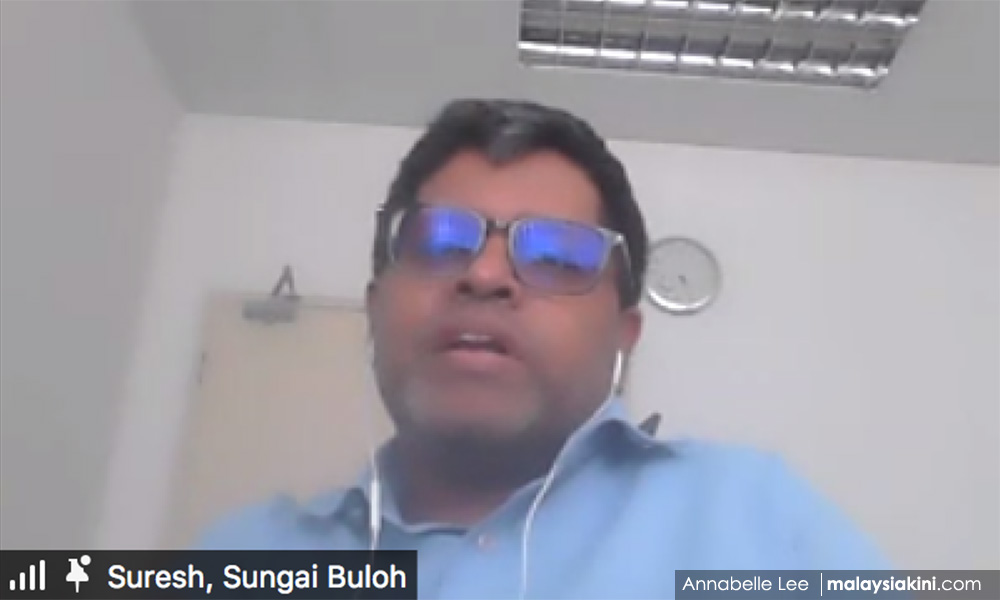 Sungai Buloh Hospital infectious disease consultant Dr Suresh Kumar Chidambaram
However, Suresh said doctors can make exceptions based on a patient's "pre-test Covid-19 probability". For example, a patient will be perceived as having a high probability of being infected if they show symptoms and have been in contact with a positive case.
Ravindran said the RTK-Ag can also be used as a confirmatory test in areas with a high Covid-19 prevalence. This will allow faster detection of positive cases with less worry about false-negative results.
RTK-Ag is also suited for areas with no laboratories or where logistics issues made it difficult for RT-PCR tests to be processed in time. This was why RTK-Ag was used for hospital admission in some areas in Sabah during the height of the Covid-19 crisis there, he said.
Airports also typically use RTK-Ag to quickly separate infected passengers from the non-infected.