By Annabelle Lee
INTERVIEW | Mohamad Ariff Md Yusof has an ability to appear at once wise and wide-eyed, energetic and elegant, and diplomatic while also direct.
This demeanour translates onto the pages of his latest book ("not a memoir!", he insists) chronicling his eventful tenure – and ouster – as the Dewan Rakyat Speaker.
It was a Friday morning when we meet over Zoom.
Ariff was dressed in a casual, short-sleeved deep blue shirt. This writer was caught off-guard, unaccustomed to seeing him outside his gold-and-black speaker robes.
It has been 19 months since he made unenviable history as the first sitting speaker to be booted out.
Was Ariff inspired by fellow Sheraton Move casualty Tommy Thomas to write Parliament, Unexpected?
The former attorney-general released a memoir last year, which became a bestseller and the subject of a defamation lawsuit.
Ariff chuckled and answered 'no'. He wanted to set the record straight on what happened and explain some of his decisions.
It was also, to quote a phrase from the book, aimed at "demystifying Parliament" for the benefit of the public.
Reform to prioritise confidence motions
In his book, Ariff takes pains to explain why he had rejected then interim prime minister Dr Mahathir Mohamad's request for a special sitting at the height of the Sheraton Move crisis.
Eventually, it was the Yang di-Pertuan Agong who determined that Bersatu's Muhyiddin Yassin had the majority to form a government after interviewing every single MP.
This motif would recur just 18 months later when the Perikatan Nasional administration dissolved. This time, the Agong determined that Umno's Ismail Sabri Yaakob had the backing to be prime minister.
Ariff has since been criticised by the likes of Thomas for turning down Mahathir's motion and enabling the prime ministership to be decided "outside of parliamentary democracy".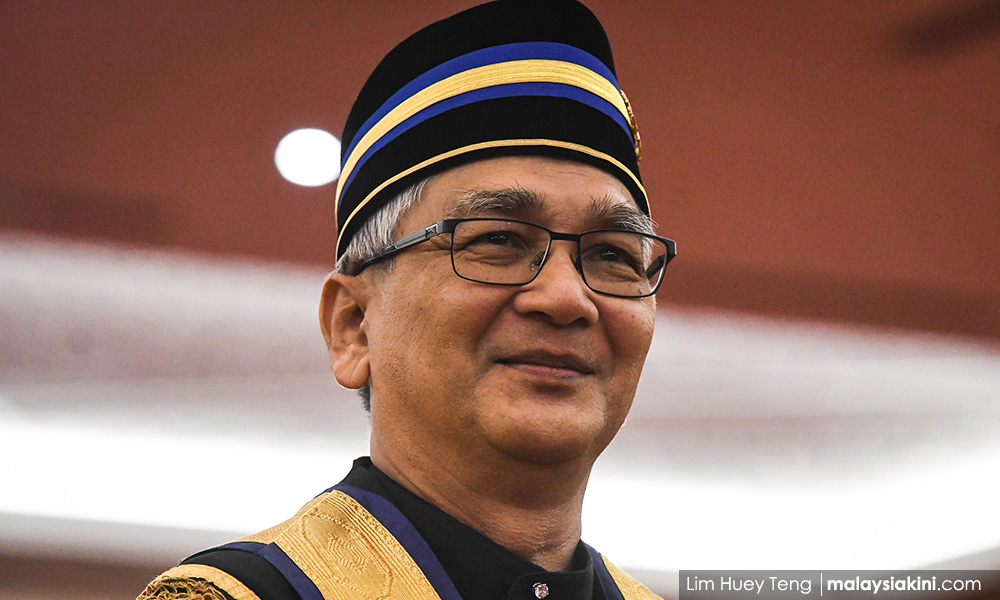 During the interview, Ariff stood by what he did back in late February 2020.
To be in line with the Federal Constitution, Ariff agreed that one's majority must be tested in the Dewan Rakyat but only after the Agong's decision.
"Once the palace decides, whoever is deemed to have the majority according to the palace's decision should now test their support in the House…
"There must be a vote of confidence in the House. It has to be tested in the House," he said.
Neither Muhyiddin nor Ismail Sabri's majorities have been tested via a vote of confidence.
Standing Order 15(1) states that government business takes precedence over other matters, a feature that can be used to drown out confidence motions.
For Ariff, this loophole needs to be closed.
"Reforming the House must include amendments to the Standing Orders to compel the calling of a vote of confidence. That must be given priority over all other orders of the House.
"We cannot live with the current provisions. The politicians will play around with it and then condemn the speaker for accepting the motion," he said, speaking from personal experience.
"The rules must now be changed – or otherwise, you will never achieve stability," he added.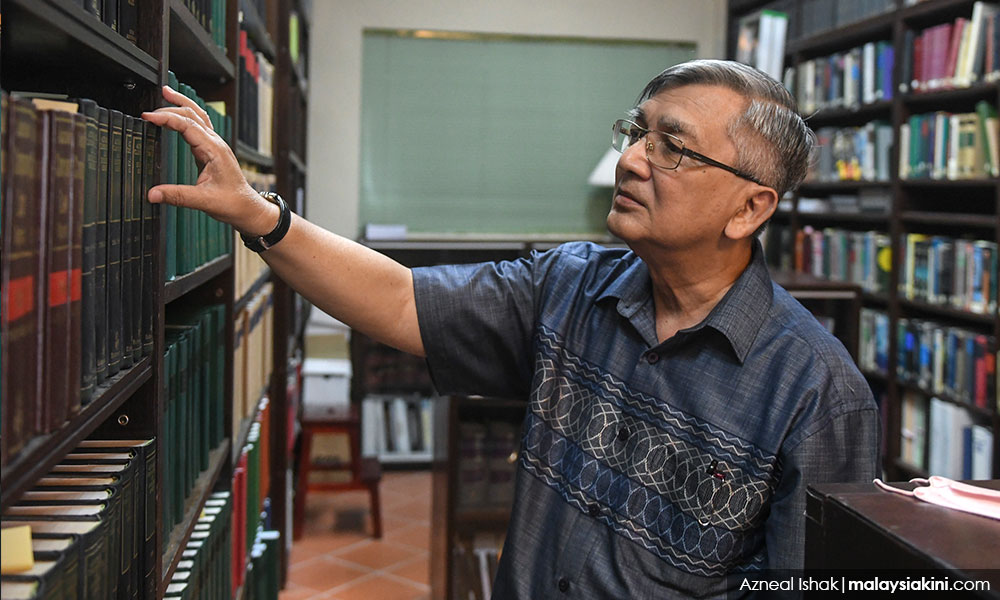 Regrets, he has a few
Following the Sheraton Move, several MPs filed confidence motions against Muhyiddin, and Ariff accepted some of them.
Muhyiddin later filed a motion to have Ariff removed, infamously because "there was another candidate" for the speaker seat.
In his book, Ariff reveals that two ministers – Azmin Ali and Takiyuddin Hassan – had approached him while he was still in office and hinted that he should resign.
He declined on the basis that he was elected constitutionally and did not want to set a precedent whereby the speaker had to be changed if the government changed mid-term.
Conventionally, the seat is vacated when the speaker resigns, passes away or when Parliament is dissolved for a general election.
Ariff's ouster marks the first time in Malaysian history that a speaker has been removed while in office for neither of those reasons.
During the interview, he appeared more incredulous than angry about the entire affair, calling it "extraordinary".
Ariff had more pointed words about how deputy speaker and Bersatu Batu Pahat MP Rashid Hasnon had chaired the debate over the motion to remove him on July 13, 2020.
They had been colleagues for about two years at that point.
"I thought he would have learned proper parliamentary procedures by then. But obviously, he did not…
"He should have given time (for the debate). You should not insist that whatever you decide is final on such an important matter.
"I was very disappointed with Rashid. I handed over the reins to him to conduct the proceedings in a way I thought he would – fairly, equitably and by proper parliamentary procedure. But he did not," Ariff said regrettably.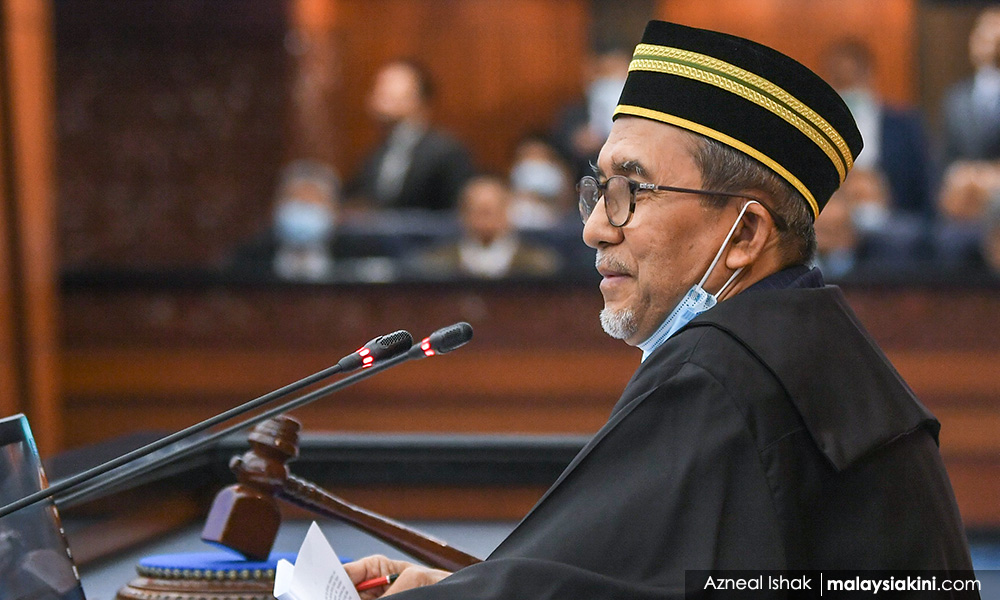 One regret he had from his speaker stint was not being strict enough when presiding over racially charged debates about the International Convention on the Elimination of all Forms of Racial Discrimination (Icerd).
The debates were thick with misrepresentation, eventually leading to street protests by right-wing groups. The Pakatan Harapan administration ultimately abandoned efforts to ratify the UN instrument.
Asked if his quest to appear impartial had held him back when chairing the House, Ariff admitted so.
"Yes, yes. I will admit. The need to be impartial sort of lessened the feeling of revulsion (towards) some of this behaviour.
"Because, to be impartial to all, you cannot be seen as suspending opposition members, (you) have to balance it.
"That's why I tried, even for very serious infringements, we tried to find a softer way out," he recalled.
In the book, Ariff narrates his thought process when chairing the House and makes frank assessments, along with recommendations, about the current state of Malaysian politics.
Perhaps owing to his background as a lawyer and former Court of Appeal judge, he makes frequent references to the law and the Hansard of Parliament, but rarely departs from a conversational tone.
It is also peppered with personal anecdotes, like a list of his favourite pantun (poems) uttered by MPs during debates.
Parliament, Unexpected follows 2020's Law, Principles and Practice in the Dewan Rakyat (House of Representatives) of Malaysia – a tome he fondly refers to as the "Malaysian Erskine May".
The Erskine May is the authoritative reference on parliamentary procedure in the United Kingdom.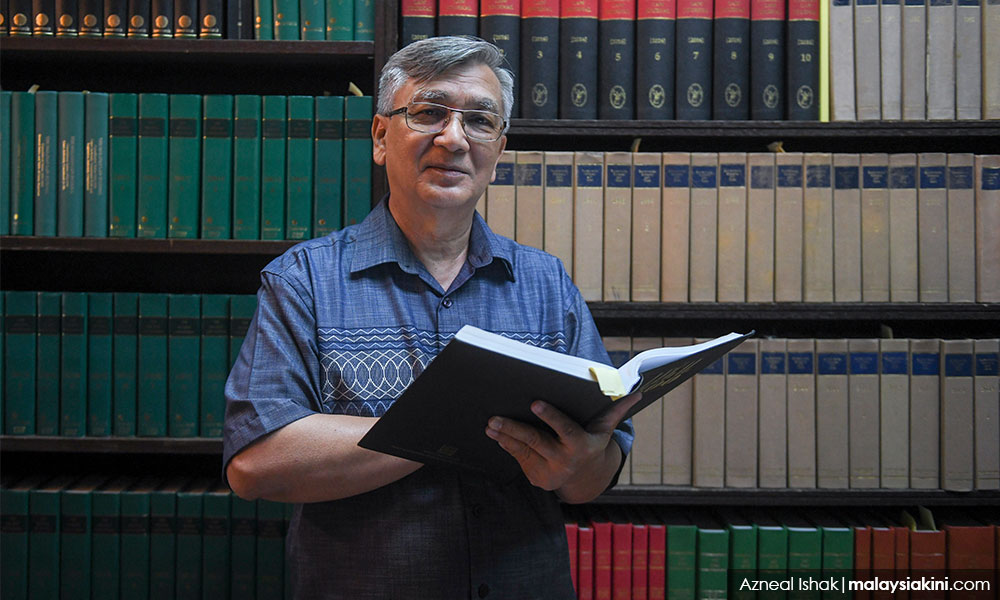 Speakers don't defend ministers
Since leaving the speaker's high chair, Ariff has returned to the law firm he founded as a consultant.
He also splits his time as the chairperson of the Advocates and Solicitors Disciplinary Board and participates in civil society discussions on legal reform.
He remains an Amanah member and sits on the opposition party's advisory board but believes that at 73, he is now "too old" to contest in elections.
Ariff contested and lost the Kota Damansara state seat as a PAS candidate 18 years ago, in 2004.
What is his assessment of how his successor Azhar Azizan Harun is doing?
Ariff again tries to be diplomatic, preferring to talk instead about what he did not do as the speaker.
"As a speaker, I did not jump into the arena. I did not defend ministers or deputy ministers or, for that matter, the prime minister.
"The speaker is not there to defend the cabinet; the speaker is there to maintain the decorum of the House.
"To act as an impartial arbiter, to give everyone time to speak and debate according to the rules," he said.
One thing Ariff is paying attention to is the forthcoming anti-hopping law. While he looks forward to an end to political defections, Ariff is also wary about mere "cosmetic changes".
That duality comes through again – wounded by experience but willing to hope in the possibility of reform.
"I think we deserve more. That is what I am trying to say between the lines of the closing chapter. We deserve more.
"We do not deserve the current political condition in Malaysia. I think we are too smart to allow this sort of thing to be tolerated to no end.
"We deserve expertise, leadership and statesmanship instead of mediocrity and power hunger," he said.