By Annabelle Lee
CALONKINI | For 33-year-old Juwairiya Zulkifli, it has been a series of shocks in the lead-up to the 14th general election.
On nomination day itself, she was "accidentally" made PKR's candidate for the Selangor state seat of Bukit Melawati after the party's original candidate, G Sivamalar, was rejected by the returning officer (RO) on duty.
Candidates can only run for state seats in the state that corresponds with their official address, and Sivamalar's identification card listed a Pahang address.
Some commotion and a few frantic phone calls later, Juwairiya was put forth as her replacement and successfully nominated within the one-hour time slot.
"That morning, I was at the nomination centre when Sivamalar suddenly ran out of the hall very quickly and everybody was questioning what had happened. I heard she had a problem with her IC or something like that.
"And then, I got a call from the president (Dr Wan Azizah Wan Ismail), she said 'Ju, go now, you got to the hall and replace Sivamalar, this is your rezeki (fortune)'. I said ok.
"Even with the RM8,000 deposit, my friends had to collect it from everyone outside the hall. The money came just in time, a few minutes before 10am (when nomination closed)," she told Malaysiakini when met at her Bukit Melawati operations centre in Kuala Selangor between campaigning.
She breathed a sigh of relief when her watikah (appointment letter), which had been typed and emailed to her at the last minute, was accepted by the RO.
Far from being fazed by the sudden turn of events, Juwairiya sees her candidacy as exactly what Wan Azizah said – rezeki – and perhaps even a vindication of sorts.
She reveals that long before Sivamalar was announced as the party's candidate for the seat in the Kuala Selangor stadium, she had already been gunning hard for Bukit Melawati.
"I was entrusted the area two years ago so I focused my time here. I've built my own team here and my network with the people and the ketua kampungs (village chiefs) here. I've done it on my own strength.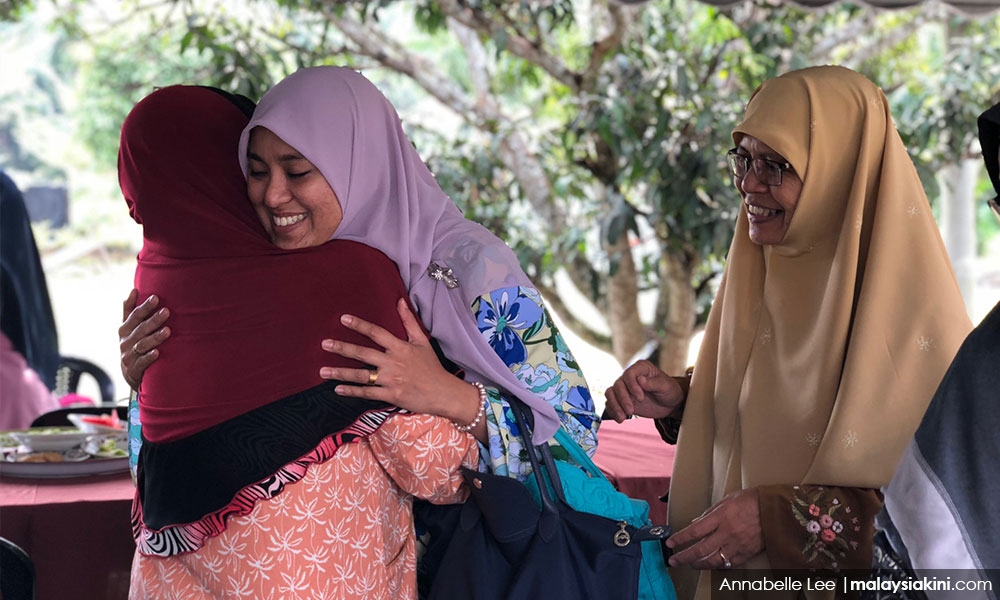 "That night when the candidates were announced, I was 90 percent sure I would be the candidate. But then, they did not announce my name.
"It came as a surprise to my team and me, I really did not expect it but thought maybe that is what the party wants," Juwairiya shrugged as she described her initial shock and disappointment.
Drawing on a decade of experience
Now, with the seat back in her lap, the first-time candidate plans to draw on her past 10 years of experience working with various parliamentarians and in two election campaigns as she seeks to attract voters.
Her string of illustrious mentors include caretaker Selangor menteri besar Mohamed Azmin Ali, incumbent Ampang MP Zuraida Kamaruddin, incumbent Kuantan MP Fuziah Salleh and incumbent Sementa assemblyperson Daroyah Alwi.
"They groomed me to be a leader, I am no stranger to elections and politics," Juwairiya said.
Her experience will come in handy as she admits needing to work doubly hard to explain the sudden "candidate swap", not just to voters but also to her own party grassroots members.
Though a Malay-majority seat, Bukit Melawati has a significant (22 percent) Indian population and there is dissatisfaction among Indian voters that Sivamalar, who had worked hard to connect with them, did not end up as the candidate.
"We need to clear the air that there was no sabotage," Juwairiya said.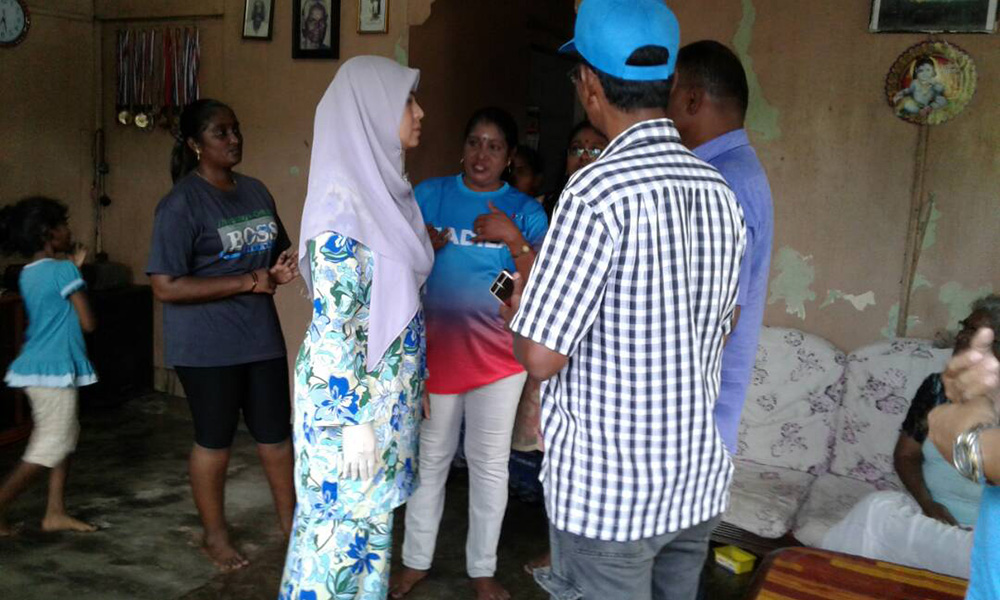 Meanwhile internally, PKR Kuala Selangor is currently facing a "leadership crisis" and she is trying to bring dissatisfied grassroots members together to assist in her campaigning.
Bukit Melawati is a state seat within the parliamentary constituency of Kuala Selangor.
PKR has only won Bukit Melawati once in 2008, with a very thin 297-voter margin and in a straight fight with BN. This election will see a three-cornered fight for the seat.
Juwairiya's two opponents are BN-Umno incumbent assemblyperson Jakiran Jakomah and PAS' Muhammad Rashid Muhammad Kassim. Both are popular and influential local leaders with a long record of service in the place.
With just seven days to go before polling day, Juwairiya has her work cut out for her.
"It is quite a challenge, but I think the rakyat want change," she said.
https://undi.info/embed/?p96n10
---
CALONKINI introduces new faces from all sides of the political divide in the run-up to 14th general election.
These interviews are not an endorsement by Malaysiakini.