By Annabelle Lee
GE14 | Pakatan Harapan may just have overestimated its strategy to make inroads into one of the last remaining BN strongholds in Selangor – Sungai Besar.
Days before nomination day, Umno man Muslimin Yahya made an unexpected defection to Bersatu and was swiftly made the coalition's candidate for the seat, sending shockwaves to all, including the BN election machinery there.
While not a household name in national politics, he is well-known and well-respected among the tight-knit Malay community in Sungai Besar, as all locals told Malaysiakini when asked.
Popularly known as "Cikgu Muslimin" (Teacher Muslimin), the former teacher once worked as an officer in the Education Department before he was handpicked to be private secretary to late three-term Sungai Besar MP Noriah Kasnon.
Up until his defection, he was an Umno Sungai Besar committee member and part of caretaker deputy prime minister Ahmad Zahid Hamidi's staff.
Bersatu is banking on Muslimin's reputation to make up for the fledgling party's lack of roots in the area, to pull enough votes away from BN to turn the seat "biru muda" (light blue, the colour of PKR's logo).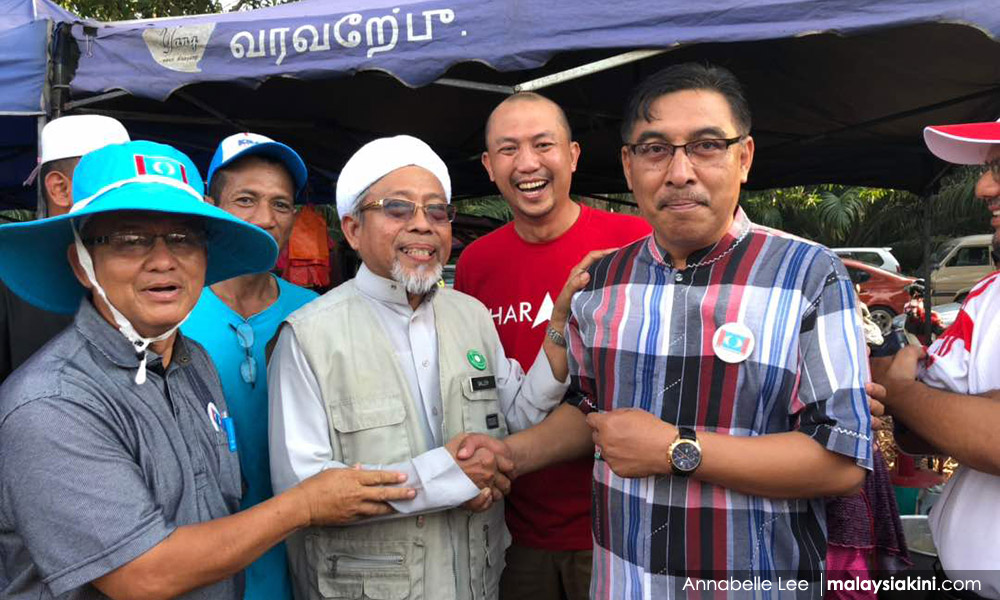 During a walkabout at an afternoon market in Pasir Panjang at the start of the election campaign, Malaysiakini observed that Muslimin was warmly received by vendors and shoppers alike.
Many told him they were "terkejut" (shocked) by his recent switching of allegiances, but nodded understandably when he explained his decision to them.
A number promised to support him because they believed in him and cared less about which party he was representing.
However, back at Muslimin's own village of Kampung Desa Permai, response to his latest move was a lot less warm.
'I can't accept what he has done'
Every evening after performing Asr prayers, septuagenarian Paimin Sabtu enjoys a slice of roti canai and a cup of teh tarik at a shop that overlooks the many paddy fields in Sungai Panjang, Sungai Besar.
Paimin drew a heavy sigh when Malaysiakini asked him about his son-in-law's decision to enter the election as a Harapan-Bersatu candidate.
"I can't accept what he has done. He is a local boy here, how can he run away?
"I know he was frustrated after not getting a seat (as an Umno candidate), but he should not have run away.
"But it's too late to say anything now. Sayang, sayang (it's a shame)," Paimin said, shaking his head.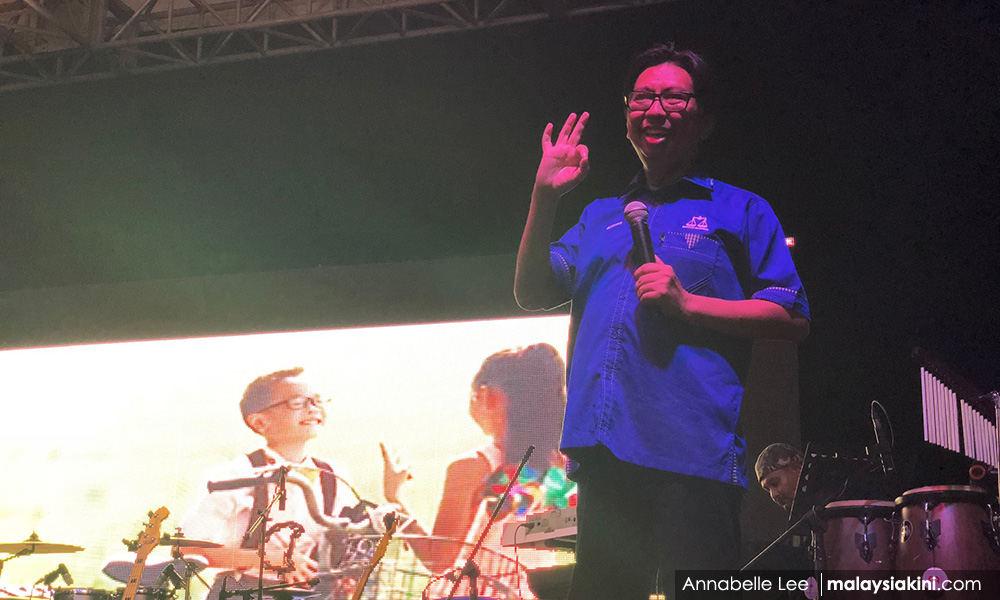 Back in 2016, when Noriah was killed in a helicopter crash, Muslimin had been put forward to stand in the by-election but the seat was eventually contested and won by Budiman Mohd Zohdi (photo).
It is understood that for GE14, Muslimin's name was once again put forth as BN's candidate for the Sungai Panjang state seat. However, Imran Tamrin – the lawyer of Sungai Besar Umno chief Jamal Mohd Yunos – was instead made the candidate.
Paimin, who has been an Umno member since he was 18 years old, was deeply disappointed at Muslimin's decision to defect to Bersatu because it meant he was turning his back on what the BN-Umno government had done for their kampung.
"The government gave us everything; they fought for Independence, they gave us our water supply and gave us roads. We did not have roads when I was a child growing up here.
"By doing this, he (Muslimin) does not appreciate the services of those who have come before him," he told Malaysiakini.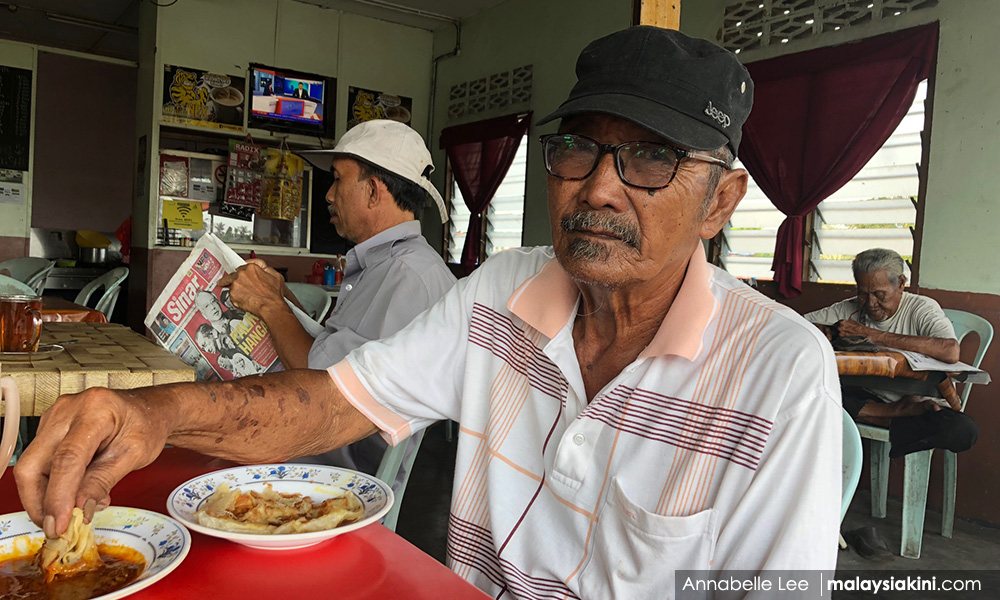 Similarly, Muslimin's cousin Sanusi Hashim (photo), distant relative Ismail Mungkrat, childhood friend Hamid Arbarin and nephew-in-law Zulkifli Mohd Masloro decried him for leaving Umno and said they would not support him.
Hamid told Malaysiakini that while he empathised with Muslimin's decision, he believed it was a mistake.
"Twice he was not given a seat, so perhaps he was too disappointed. Maybe someone coaxed him when he was disappointed.
"When he was in Umno, he was everyone's hope for a future a leader. He could do work and knew about all our issues because he is a local. He fully qualifies as an Umno candidate.
"But if he not an Umno candidate, I don't agree.
"I pity Muslimin now, because once you make a decision like this, you can't turn back," he said when met at a coffee shop in the village.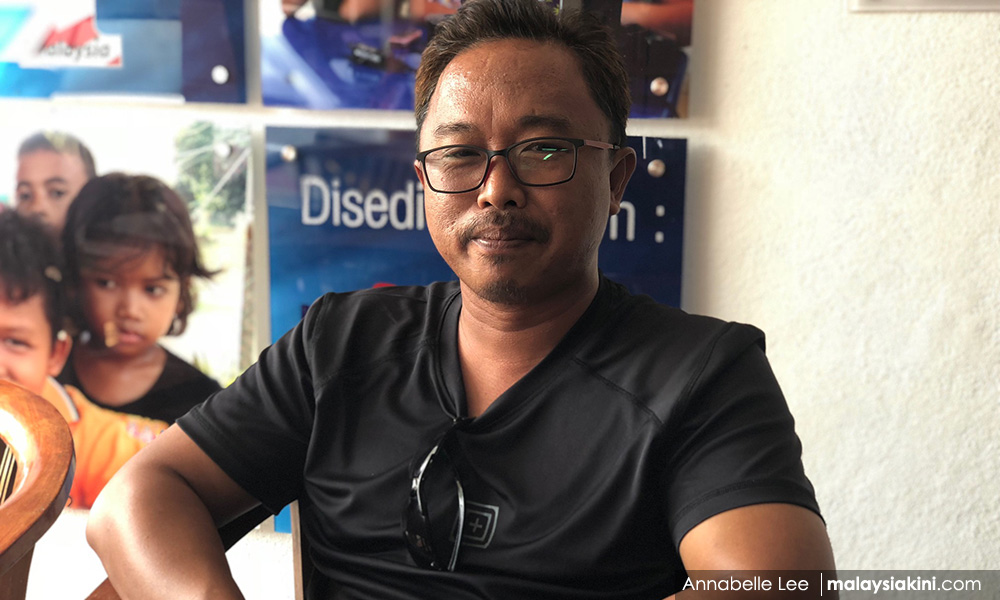 Meanwhile, Zulkifli (photo) is confident that Budiman, who is running to be Sungai Besar MP for a second term, would win comfortably.
This is because he had tended to the needs of his constituents well and was down-to-earth despite his status in government.
"It's not about the party, his service as an MP is really good," Zulkifli said, chuckling as he showed his use of a photograph of him and Budiman as his mobile phone's wallpaper.
'Budiman can win'
Zulkifli's praise for Budiman was repeated by various interviewees Malaysiakini spoke to, even those from the Opposition.
Sungai Besar Amanah grassroots leader Azmin Mohd Salleh (photo) admitted being a fan of Budiman, saying he was a hardworking people's representative.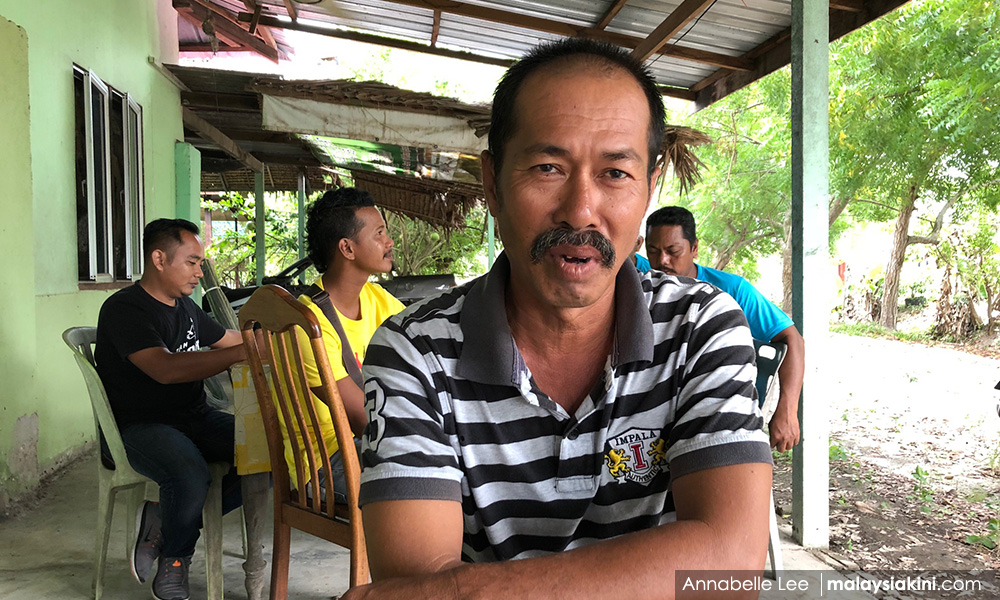 "And he attends all the kenduri (events), and will go all the way to the back, where the kitchen is, to greet everyone. He does not just sit in front as a VIP (very important person).
"I think he can win," Azmin said when met at his home.
Faced with a popular incumbent and seemingly unable to convince his family and friends of his defection to Bersatu, Muslimin faces an uphill challenge in his first attempt at in a general election.
Furthermore, the fight for Sungai Besar will be a three-cornered fight, with Muhd Salleh Mohd Husin of PAS in the race as well.
The Islamist party has long had a presence in Malay villages such as Kampung Desa Permai.
In the 2016 by-election, PAS was able to split the non-BN vote almost evenly with Amanah, allowing BN to win.
The country goes into its 14 general election tomorrow, Wednesday, May 9.