By Annabelle Lee
CAMERON POLLS | As one turns off the main trunk road into Kampung Keledek, motorists are greeted by a green building with PAS flags hanging from the ceiling.
Housing a convenience store and a warung, the double-storey structure also serves as the village's PAS branch office. This village has been a long-time bastion of the Islamist party and was once the centre of its operations in the Pahang interior.
During the May 9 general election, the Kampung Keledek voting district was where PAS candidate for the Cameron Highlands seat, Wan Mahadir Wan Mahmud, performed the best, bagging 60.6 percent of the votes cast.
When Malaysiakini visited the village, a strawpoll suggested that the vast majority are PAS members or supporters.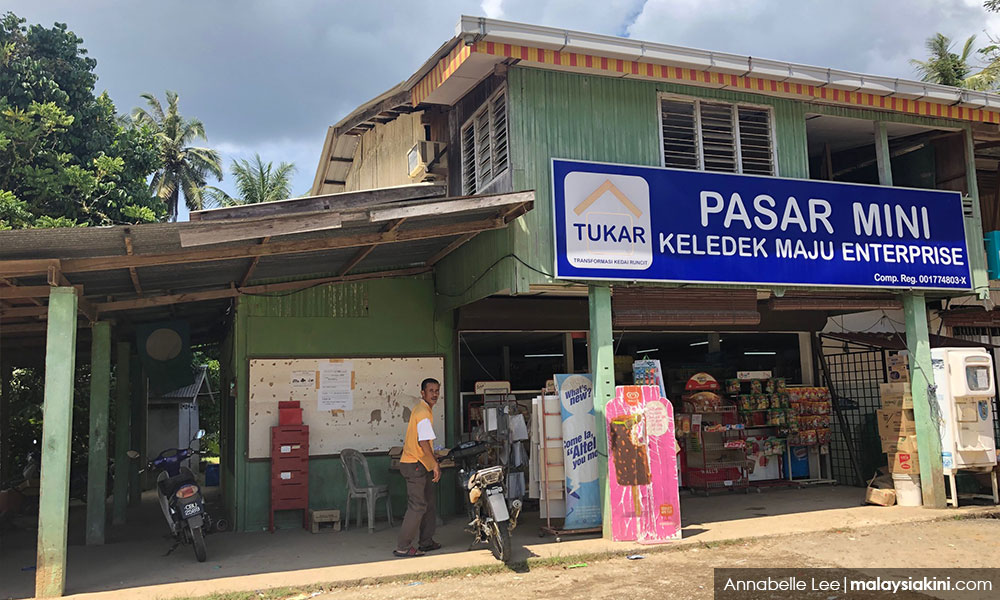 But with no PAS candidate in the upcoming Cameron Highlands by-election, who will the villagers vote for?
Mohd Napiah Hashim (photo, below), 48, who identified himself as a PAS supporter, now dons an Umno shirt when he leaves his house.
"My heart is with PAS, but this time, I want the Malays race to rise. I must support Umno and BN.
"BN must win, the 'dacing' (scales, BN's logo) must rise again," he told Malaysiakini.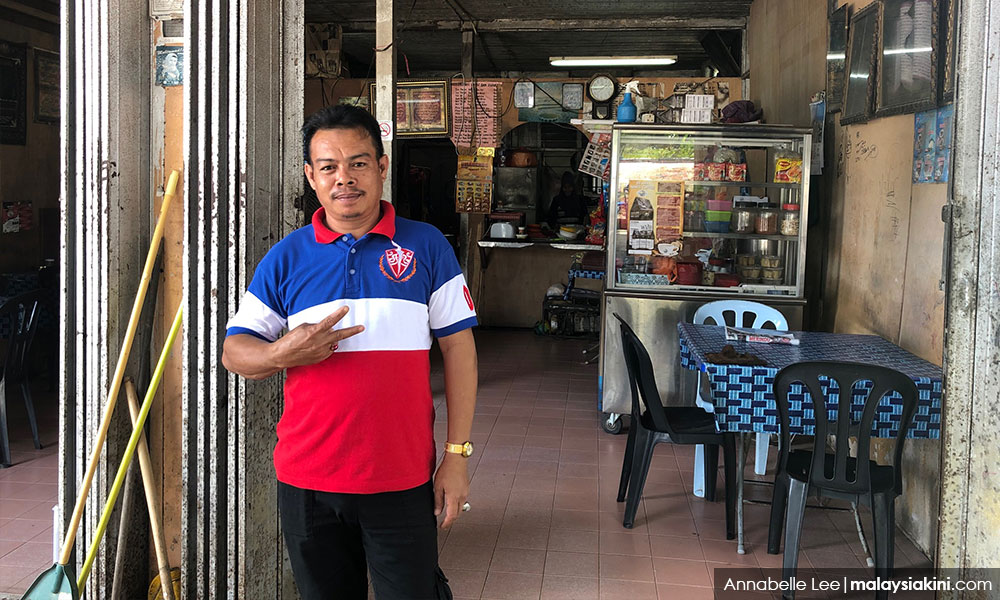 Here, in the Malay heartland, race and religion run deep. Many of the villagers Malaysiakini spoke to, like Napiah, saw BN candidate Ramli Mohd Nor as one of their own given that he is a Muslim, as opposed to Pakatan Harapan's candidate M Manogaran.
On nomination day last Saturday, Napiah drove almost two hours at dawn to Tanah Rata to show his support for Ramli, who is a local-born Orang Asli and a former senior police officer.
"Ramli's parents were Muslims and he is also a Muslim. As long as he is Muslim, it is okay. Plus, he is not a member of any political party," he said.
Anger over Muhammad Adib's death
Napiah's main grouse against Harapan was the unresolved murder of firefighter Muhammad Adib Mohd Kassim.
He claims the federal government failed to defend Malay-Muslims as no one has been charged over the death.
"Has there been any action on the case? No! They (the government) have been quiet and have not taken any action," Napiah rued despite an inquest to be held into the case.
Muhammad Adib had been on duty as an Emergency Medical and Rescue Services officer when he was allegedly assaulted by rioters near the Sri Maha Mariamman Temple in Subang Jaya on Nov 27 last year. He succumbed to his injuries on Dec 17.
The anger over the government's handling of Muhammad Adib's case was echoed by many villagers, who said they would back BN come polling day on Jan 26.
For PAS members such as Razak Ismail and Khairul Azhar Abdul Rashid (photo), another key reason for voting BN was because the party's top leaders had signalled them to do so.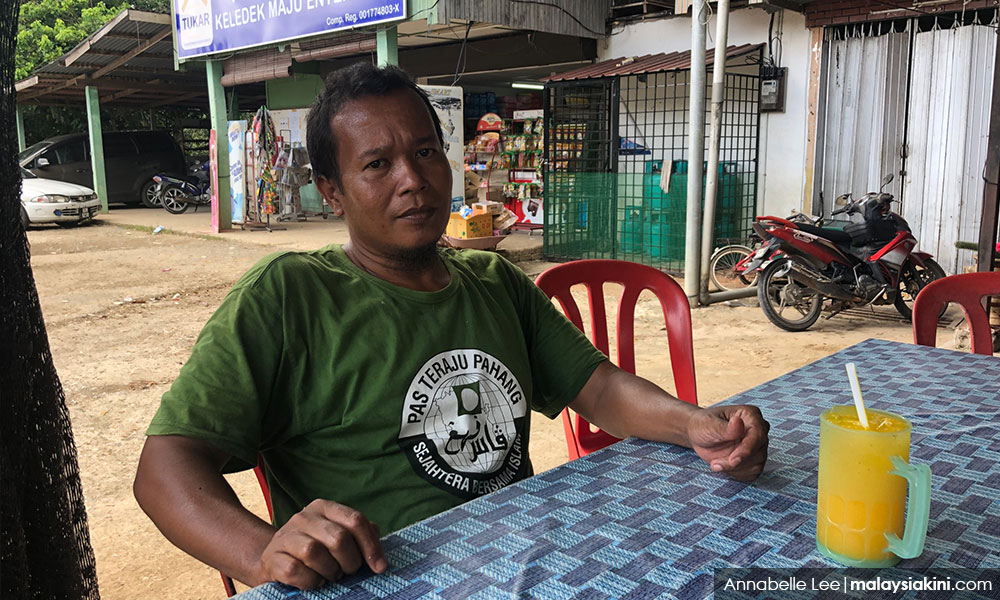 "I don't know the candidate and the villagers here will always want a PAS candidate.
"However, whatever my leaders tell me to do, I will follow," said Razak, who works at the local Federal Land Consolidation and Rehabilitation Authority (Felcra) office.
Top PAS leaders, including party president Abdul Hadi Awang and his deputy Tuan Ibrahim Tuan Man, are slated to hit the campaign trail for BN this weekend.
Low commodity prices
Even those who did not strongly identify with PAS were inclined to back BN as they were disappointed with low commodity prices and blamed the Harapan government for the situation.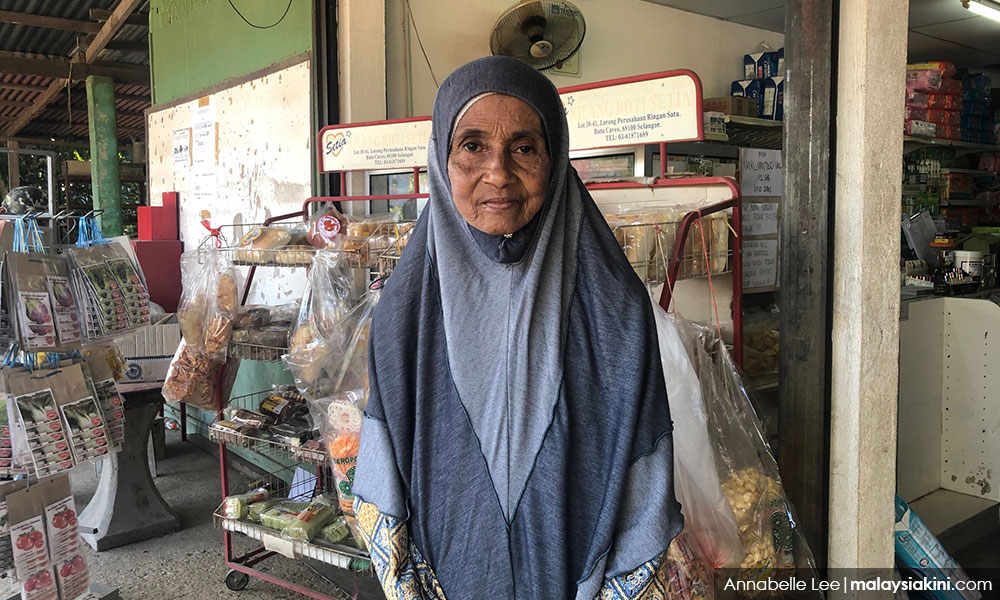 Like many villagers, Siti Daleha Yahya, 71, owns a small rubber plantation and used to employ several people. However, low rubber prices eventually forced her out of business.
"No one is willing to go and tap the trees for me, the prices are too low.
"[…] And I can't go myself because my plantation is on a hill and I am old now. I now rely on my children to give me money, but they have their own responsibilities too.
"The Harapan government seems like they have no 'harapan' (hope) anymore," she added.
The sentiments in Kampung Keledek could mirror that of other PAS supporters, who form a key demographic of the Cameron Highlands electorate.
Election Commission data shows that PAS also has significant support in the Felda settlements, located nearby in Sungai Koyan and the village of Bukit Kota.
In these areas, Harapan was trounced during the election last year, while BN garnered respectable numbers. For instance, Harapan managed to secure only 4.4 percent and 6.11 percent of the votes in Kampung Keledek and Bukit Kota respectively.
As the campaign approaches the mid-way mark, both coalitions appear to be focusing their efforts in the vicinity, with many big names such as Anwar Ibrahim, Najib Abdul Razak and Mohamad Sabu scheduled to visit.