By Annabelle Lee
CAMERON POLLS | PAS and Umno top guns descended on the sleepy Malay village of Kampung Keledek last night to drum into voters the importance of not allowing DAP to win the Cameron Highlandsby-election.
Speakers such as PAS deputy president Tuan Ibrahim Tuan Man, PAS Youth chief Muhammad Khalil Abdul Hadi, Umno Youth chief Asyraf Wajdi Dusuki and Umno Pasir Salak MP Tajuddin Abdul Rahman took turns to paint the Pakatan Harapan component party as being anti-Malay and anti-Islam.
Muhammad Khalil, who is PAS president Abdul Hadi Awang's son, alleged that DAP wanted to remove Islam as the official religion of the country.
He also charged that the party had "disturbed" Islamic institutions and the monarchy since assuming power.
Meanwhile Asyraf, who was formerly the deputy minister in the Prime Minister's Department for religious affairs, called DAP a "chauvinist" and "racist" party that should not be trusted.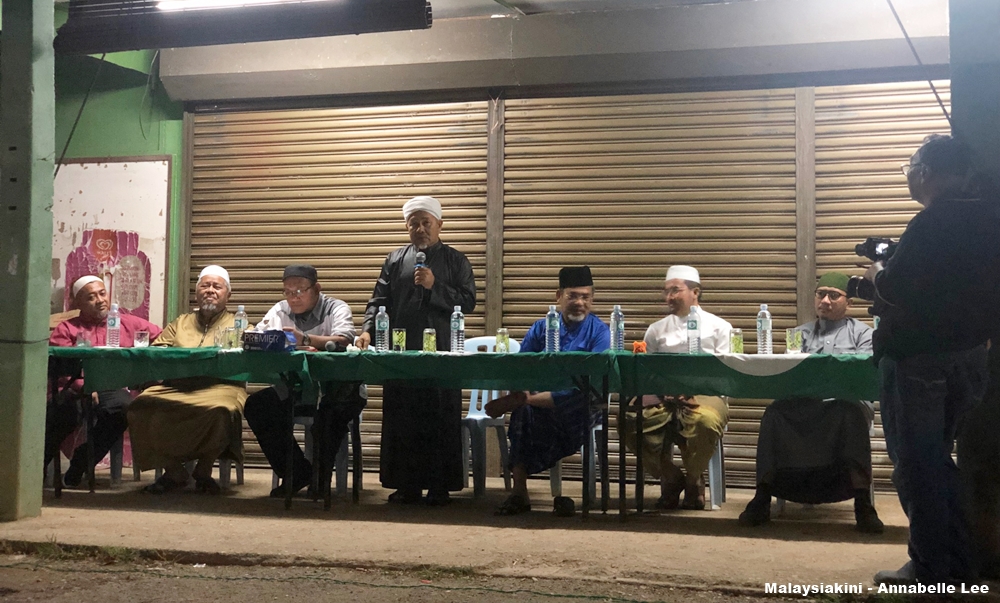 "So think carefully if you will give your vote to a person who will eventually trample on our religion, our position and what has been agreed upon in the Federal Constitution.
"They are known to be anti-Islam. That's why we must not allow the Cameron Highlands seat to be given to them," he said.
Kampung Keledek is a PAS stronghold and many villagers Malaysiakini previously spoke to said they were either members or supporters of the Islamist party.
PAS is sitting out on this by-election but has agreed to campaign for BN's candidate Ramli Mohd Nor. Harapan is fielding DAP man M Manogaran.
It's God's will Umno, PAS unite
Asyraf called on all Malay-Muslim voters in the constituency, regardless of their party affiliation, to back Ramli.
"If we don't go out to vote, and if our candidate loses and DAP wins, it will be harmful to Islam and the Malays," he said.
Muhammad Khalil went a step further and contended that Muslims were mandated by their faith to come out to vote come polling day next Saturday.
"Not only is it our duty as a citizen to vote, but we must do it because we are Muslim, what more when we are Malays and bumiputera. We need to defend the sovereignty of our country.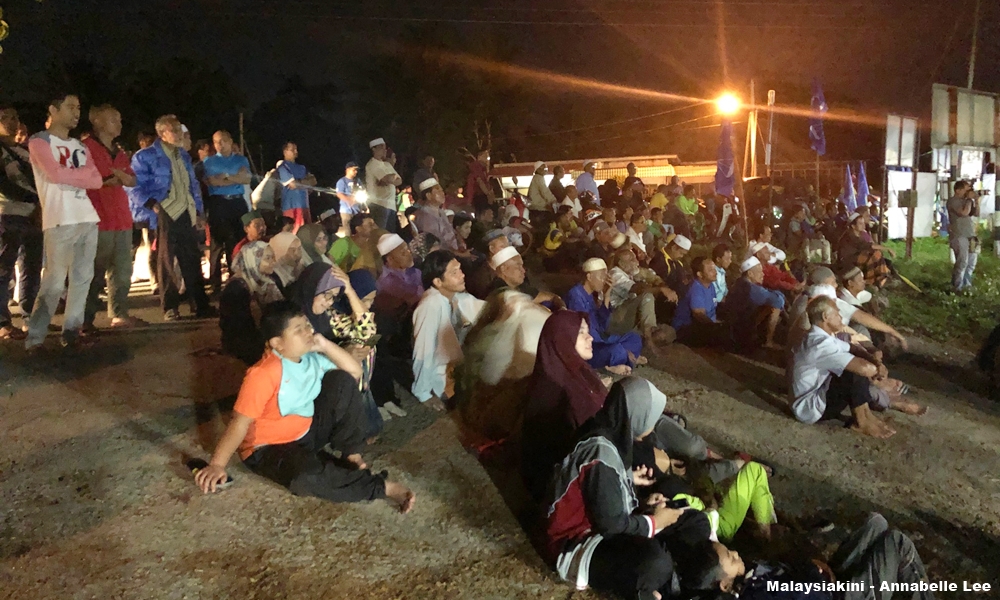 "[…] Voting is one of our responsibilities so that we can save the country, our race and our future generations," he told the crowd.
As for the flourishing partnership between Umno and PAS, Asyraf explained that it was God's will that the former foes unite for the sake of the religion.
"It is not easy to fix (our relationship) but we understand we need to have a big heart because this is what our religion and God wants from us.
"We are not doing this because of nafsu (desire) but because God has given us a sign that if we continue fighting and being enemies with each other, Islam will be challenged," he said.
Despite limited seats, about 200 people showed up at the ceramah last night and many were seen sitting on the ground.
A large portion of the audience was dressed in green with white kopiah (skull caps), which PAS members often wear. There were also some in blue BN T-shirts.