By Annabelle Lee
Far from having virtually eradicated poverty as often claimed, a UN envoy contends that Malaysia has been severely under-representing the true state of poverty in the country.
Official figures state that the poverty rate fell from 49 percent in 1970 to just 0.4 percent in 2016.
Speaking to the press in Kuala Lumpur today, UN Special Rapporteur on Extreme Poverty and Human Rights Philip Alston insisted Malaysia's poverty rate was closer to 15 percent (937,500 households).
"[…] The rate which the government insists is accurate – 0.4 percent – there is almost no relationship, either to the reality on the ground or to the sort of poverty rate that emerges from the analysis by any other objective independent source.
"In reality, Malaysia seems to have a poverty rate which is close to that of most other countries, and that is something like 15 percent […] there is very significant poverty," he said.
The preliminary findings were based on several months of research and calls for submissions by Alston's team.
The project culminated in an 11-day visit to all Malaysian states, where he met with various government officials, communities, activists and academics.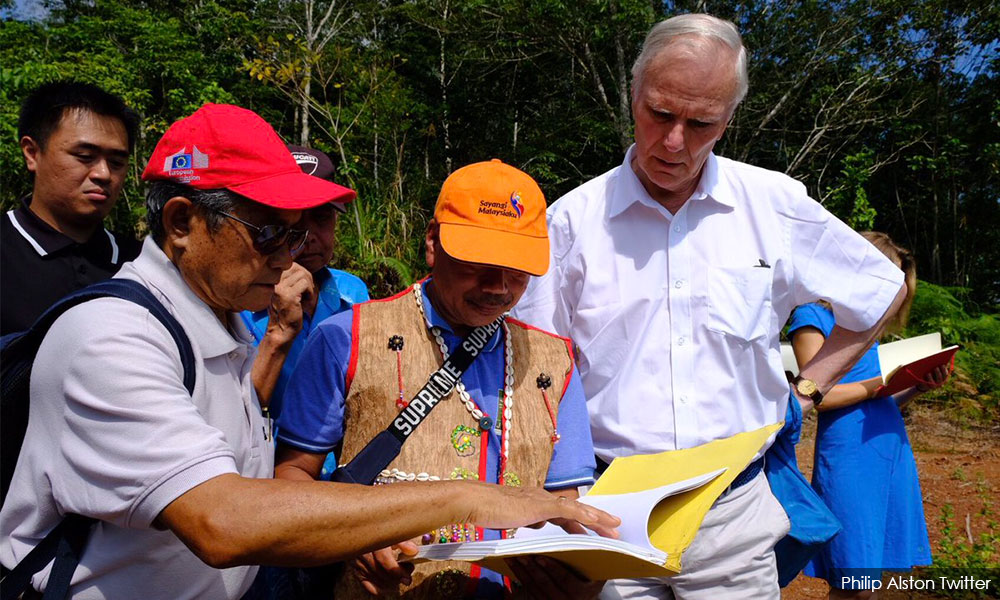 Alston stressed that undercounting poverty has severe policy consequences.
"(Government) officials proceed on the basis that there isn't any poverty, so you don't need very detailed poverty-elimination programmes and you just need general government policies," he said.
'Unrealistic' poverty line
His preliminary report stated that the country's inaccurate poverty rate was in part due to the "unrealistic" poverty line of RM980 per month per household.
Alston said that this translates to just RM8 per person each day for an urban family of four – which was insufficient given the cost of living, especially in cities.
"The use of a very low and highly unrealistic poverty line obscures the more troubling reality that millions of families scrape by on very low incomes and there is significant hardship in urban as well as rural areas.
"[…] It may have made sense in 1970, but real household income has increased fivefold since then," the report read.
During his tour, Alston held meetings with the ministries of home affairs; human resources; rural development; education; health; housing and local government; as well as women, family and community development.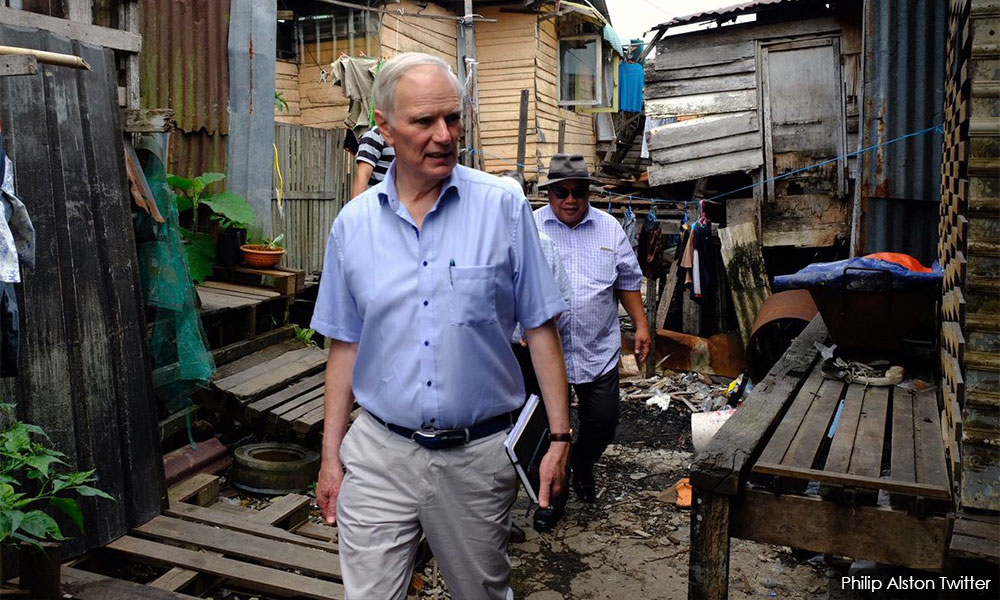 His report recorded severe challenges in obtaining official data for the purpose of his study, adding that researchers and even state government officials often encountered the same struggles.
Furthermore, it noted gaps in data collection or estimations on vulnerable communities like refugees, stateless persons, and those in need of low-cost housing.
"Malaysia stands out for its lack of transparency around publicly held data and other information," the report read.
Address poverty in 12th M'sia Plan
Alston thus urged the Pakatan Harapan-led administration to come to terms with the true state of poverty in the country and implement effective solutions.
For one, he recommended that the national poverty line be reassessed as Putrajaya draws up the 12th Malaysia Plan. The plan is expected to be presented next year.
Recognising the potential negative ramifications this would have for Harapan, Alston hoped the new government would "bite the bullet".
"No government wants to say, 'Yesterday we told you that there was no poverty, today we've changed and now we're going to tell you that almost one in six Malaysians are poor'.
"[…] But it is essential for the government to bite the bullet, and say, 'Look, high-income status is approaching, Malaysia is a very rich country and we now need to acknowledge that the people deserve a much better standard of living.
"We're not going to use RM980 per month as the benchmark any longer, we are going to increase that to whatever it is and that will indicate the figure living in poverty is very significantly higher," advised the New York University law professor.