By Annabelle Lee
There is a new media mogul in town in the form of well-connected billionaire Syed Mokhtar Albukhary, and observers are concerned that this could lead to more media control in the New Malaysia.
The businessperson, who built his empire during Dr Mahathir Mohamad's first term as prime minister, recently increased his stake in Media Prima Bhd to become the media conglomerate's majority shareholder.
This effectively gave him control over four newspapers, four free-to-air television stations, four radio stations, a production studio, an outdoor advertising company and digital media.
Already a shareholder at Utusan Melayu (Malaysia) Bhd, he acquired the printing permits and archives of Utusan Malaysia, Mingguan Malaysia and Kosmo! this week just before the company went bust.
Syed Mokhtar also owns business publication The Malaysian Reserve.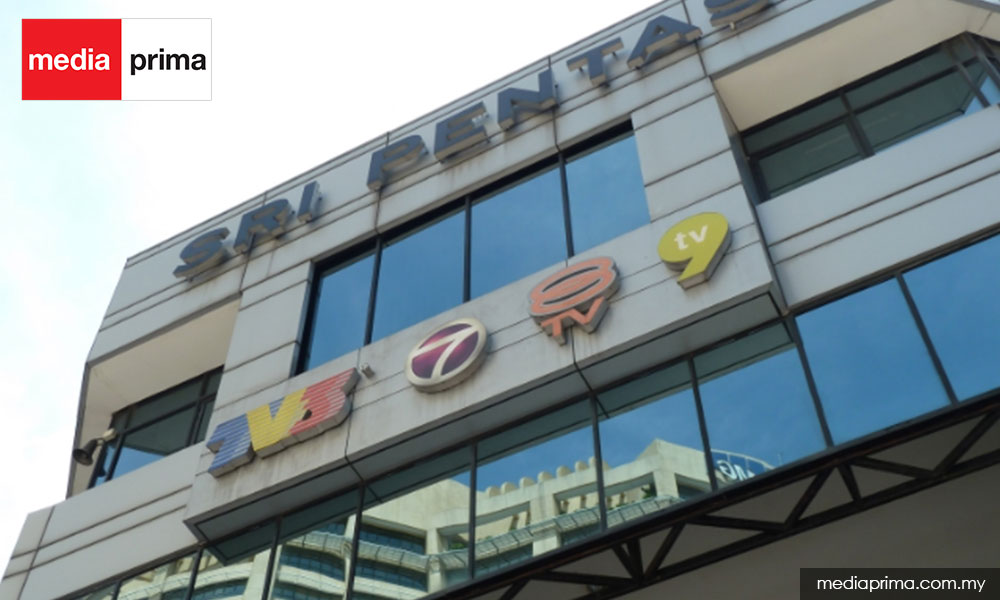 This recent media buying spree coupled with the businessperson's close ties with Mahathir has raised alarm over the monopoly of the media, said University of Nottingham Malaysia media professor Zaharom Nain.
"Any attempt at concentrating ownership of the media – by governments, corporations or individuals – is worrying.
"[…] Given Malaysia's worrying media history of political interference and dependence on the market, for me at least, Syed Mokhtar's ongoing actions need to be looked at with some caution, if not with alarm," he told Malaysiakini.
Former ruling party Umno previously owned Utusan and had a large stake in Media Prima but sold its interests in both to Syed Mokhtar after losing power in GE14.
Such "mainstream" media, as they are often called, have long been criticised for upholding the interests of their political masters, and in Utusan's case, for being used as a tool against the political foes of its owner.
Private ownership, direct control?
During his first stint as premier, Mahathir was controversial for keeping print and broadcast media on a leash by using the Printing Presses and Publications Act 1984 (PPPA) and the Communications and Multimedia Act 1998 (CMA).
He closed down newspapers, hauled up editors for sedition and was twice named "Enemy of the Press".
In the lead up to the GE14, Mahathir, as Opposition leader, promised that Pakatan Harapan would free the media from political ownership and control.
Now back at the helm, political economist Terence Gomez predicted that Mahathir would revert to his old ways and exercise "direct control" over the press through Syed Mokhtar.
"He (Mahathir) prefers the media to be in private hands because it allows him to dictate the agenda to the individual who controls these companies.
"He has a direct link with them, and they can take cues from him […] so he can have direct control," the Universiti Malaya professor said.
"What this means is other people in the government have no control or say about these companies," he added.
Reclaiming the Malay heartland
Harapan's popularity with the Malays is sliding fast, and Gomez analysed that Mahathir wanted these media assets in order to make more inroads into the rural Malay heartland and psyche.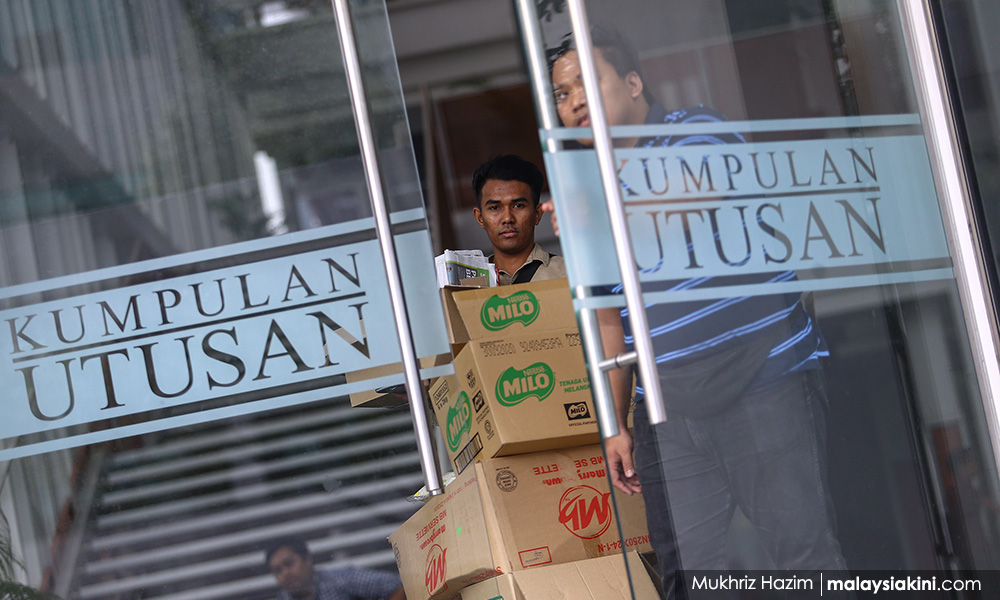 One day after Utusan's demise, the PM already hinted that a "new Utusan" would take its place.
However, Gomez doubted the efficacy of this strategy in the age of online and social media.
"Mahathir seems to be caught in a timewarp that these are extremely important companies and by controlling them, you can shape opinions.
"Unfortunately, times have changed," he said.
After 80 years, Utusan went into voluntary liquidation this week after seven consecutive years of losses.
Media Prima, on the other hand, has been reporting losses driven by below-than-expected revenue for the past two years.
Even if Syed Mokhtar would be able to revive the ailing media houses, Gomez expected that it would take a lot of resources with no guarantee of financial sustainability.
What was guaranteed, according to Tunku Abdul Rahman University College communications lecturer Chang Teck Peng, was that Umno no longer had a hold on mainstream media.
"Mahathir has regained control over media and 'disarmed' the opposition parties from owning the propaganda apparatus," he said.
Weak press freedom safeguards
What is worse, the press has little defence against media consolidation or control as of now.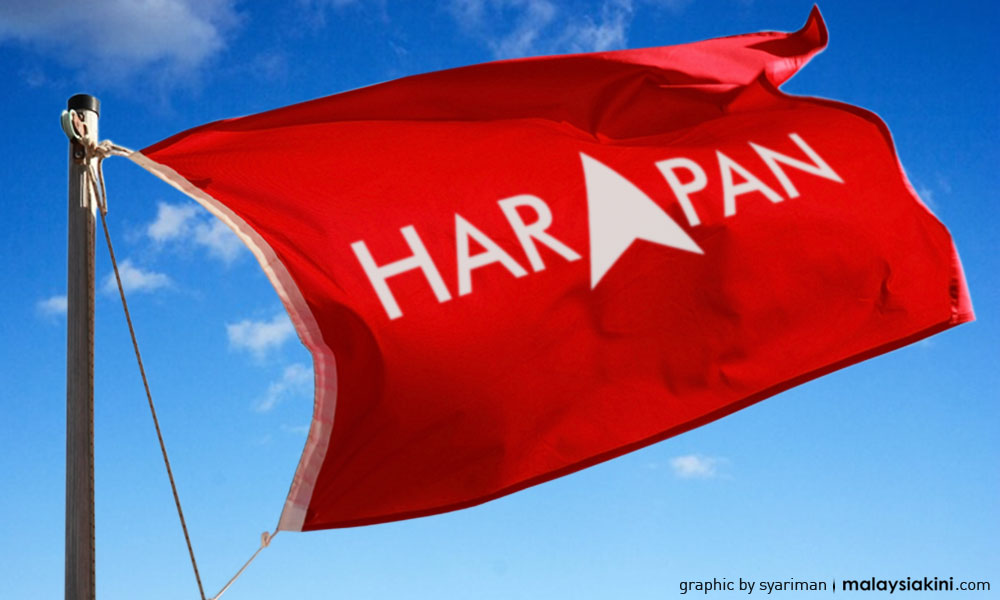 Since winning the government, Harapan has vowed to honour their election manifesto that the press would have the freedom to check the government.
There has been little beyond this verbal assurance, noted University of Nottingham media and politics assistant professor Gayathry Venkiteswaran.
"The government's only defence of its press freedom agenda is that it doesn't tell the media what to write or publish, but this is not good enough.
"We should not be satisfied with this mere goodwill exhibited by the government, especially when we know that political connections and favours are more insidious," she said.
Reforms are reportedly underway, but laws like the PPPA, CMA and the Official Secrets Act 1972 remain in place and enforceable.
The government is working with media and journalist groups to establish an independent Media Council, but this is only set to materialise at the end of the year.
For Gayathry, there was an urgent need to repeal all legal barriers for setting up media, especially the PPPA.
She also called for more transparency in media ownership and protections against interference into editorial boards.
"Some progressive examples include full disclosure of interests of media owners and politicians to ensure media accountability and constitutional protections against state and corporate interference in news operations," she said.
Until these changes take place, however, Chang believed that Malaysian journalism would continue to be vulnerable to political agenda.
"One can expect that such mainstream media will soon become pro-Harapan and check on opposition parties and dissidents," he cautioned.
Meanwhile, for Gomez, he saw a second reason for Mahathir's interest in controlling the press.
"When PKR President Anwar Ibrahim comes to power, the problem for him will be these assets are owned by people associated with Mahathir's camp," he said.