By Annabelle Lee
MACC will be questioning former Felcra chairperson Bung Moktar Radin as part of the anti-graft body's investigation into a biogas project by the government-owned corporation.
Chief Commissioner Latheefa Koya confirmed that the investigation is slated to be completed next year.
"The investigation is still ongoing. We hope to wrap up early next year," she told Malaysiakini when contacted.
Asked if Bung Moktar would be called in for questioning, Latheefa said yes but declined to state any date.
Felcra CEO Mohd Nazrul Izam Mansor, who was installed after Pakatan Harapan formed the government, revealed yesterday that the corporation's new management had reported the biogas project to MACC last year, after conducting a management audit.
Thus far, Nazrul said, 13 people have been questioned and relevant documents have been seized as part of the MACC's investigation.
Back in December 2014, Felcra inked an agreement with Megagreen Energy Sdn Bhd for Megagreen to "build, finance, construct, commission, own, operate and manage directly" five biogas plants.
The plants were to be built at existing Felcra palm oil mills in Nasaruddin Bota (Perak), Seberang Perak (Perak, photo below), Sungai Melikai (Johor), Bukit Kepong (Johor) and Maran (Pahang).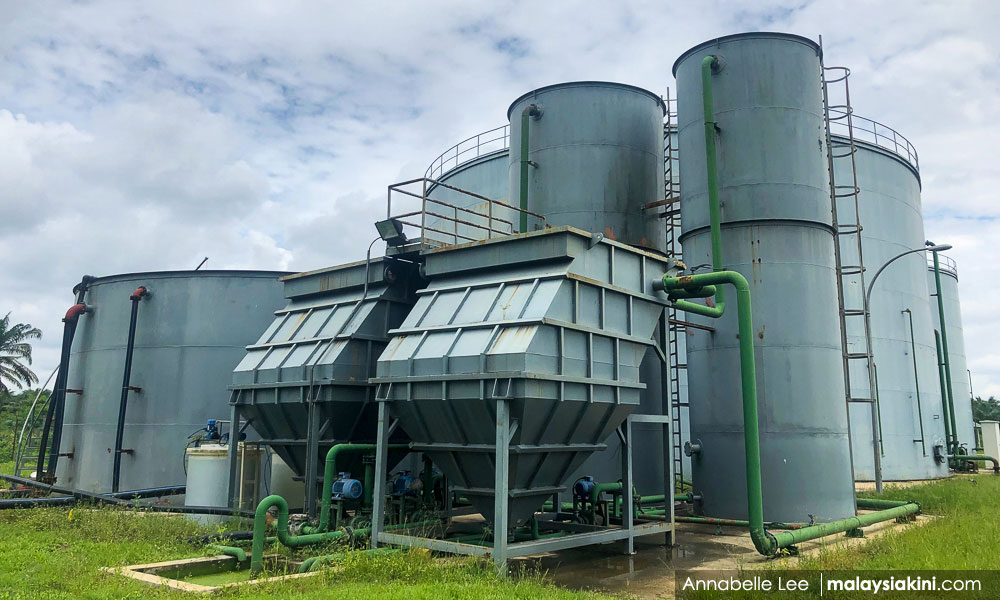 At the time the agreement was signed, Bung Moktar was both Felcra chairperson and one of the directors at Megagreen. He resigned from both after BN lost power in the 14the general election.
Five years since the agreement, Felcra participants are questioning the slow progress of the projects despite company records showing that Megagreen received a RM35.25 million loan from RHB Islamic Bank Bhd back in June 2015.
The loan has not been fully repaid as at October 2019.
The biogas plants, meanwhile, remain unfinished and non-operational.
Malaysiakini's visit to the Nasaruddin Bota plant in October showed key equipment missing and the site unkempt. The Seberang Perak plant appeared more complete but was unguarded and abandoned.
Nazrul has since explained that no money from Felcra or its participants was used for the biogas project as it was financed through the RHB loan and equity.
The projects are now spearheaded by public-listed oil and gas corporation Serba Dinamik Holdings Bhd. Felcra targets its two Perak biogas plants to be completed by the first quarter of 2020.
Bung Moktar, a five-term Kinabatangan MP, is currently on trial with his wife, Zizie Izette, on three corruption charges totalling RM2.8 million, including one where he was alleged to have received an RM2.2 million cash bribe in exchange for enabling Felcra to invest in Public Mutual unit trusts.
Felcra stands for the Federal Land Consolidation and Rehabilitation Authority and was corporatised in 1997 after operating for 31 years as a statutory body.
Its primary aim is to uplift its 112,454 participants out of poverty by rehabilitating and consolidating idle land for planting oil palm, rubber and padi.