By Annabelle Lee
Felcra Bhd says that work is ongoing on its two biogas plants in Perak with estimated completion sometime in the first quarter of 2020.
The government-owned corporation's CEO Nazrul Mohd Izam Mansor also explained that no funds from the government or Felcra participants have been used for the project.
Last week, Malaysiakini reported that Felcra had appointed Megagreen Energy Sdn Bhd back in 2014 to build five biogas plants but visits to two Perak sites found both non-operational.
Met at the sidelines of an event in Kuala Lumpur today, Nazrul revealed that the project is now spearheaded by Serba Dinamik Holdings Bhd, a company listed on Bursa Malaysia.
According to the CEO, the oil and gas group had stepped in after Megagreen "got into trouble" in 2016 and halted the biogas projects.
"Right now (we are monitoring this) very closely […] this is part of our rehabilitation and transformation exercise that we are currently undertaking to ensure that everything that we do is above board.
"And right now, Serba Dinamik, being a professionally run company in oil and gas, they have standard operating procedures that they need to comply (with). We do have frequent meetings with them over this (biogas project)," he said.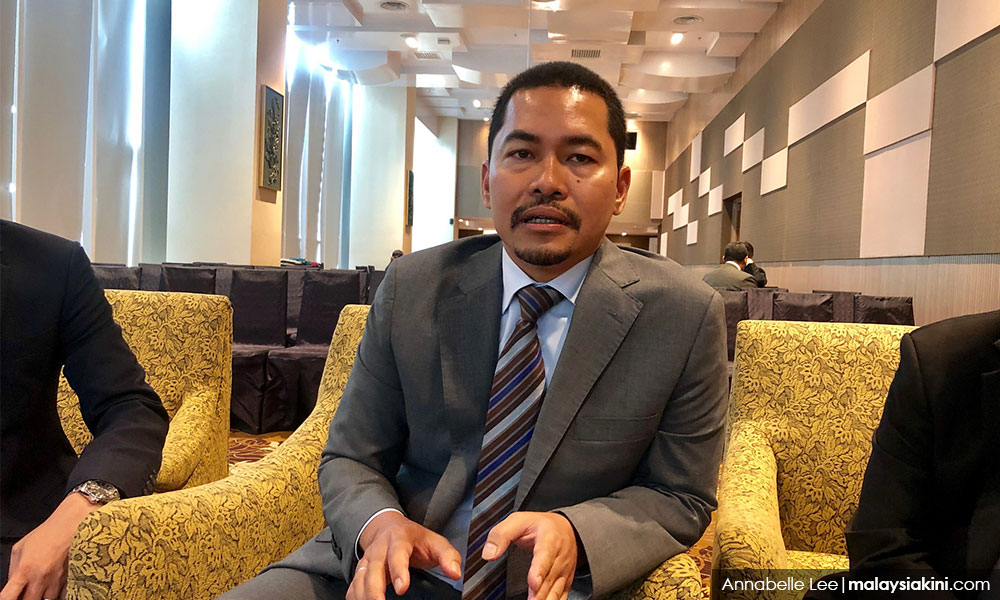 Nazrul (photo) was appointed in Oct 2018 as part of Felcra's new management under the Pakatan Harapan government.
Serba Dinamik was previously reported to have acquired a 25 percent stake in the turnkey contractor of the biogas plants – Green & Smart Sdn Bhd.
As of now, Nazrul estimated the biogas plants in Nasaruddin and Seberang Perak in Perak to be "95 percent" complete while its plant in Sungai Melikai, Johor was "40 percent" complete.
"Now (the Perak plants) are at 95 percent we are looking at perhaps the first quarter of next year (for completion) […] the third plant which is Sungai Melikai needs to be completed as well.
"We have received a letter of commitment from Serba Dinamik for them to complete the remaining two plants – in Maran (Pahang) and Bukit Kepong (Johor)," he said.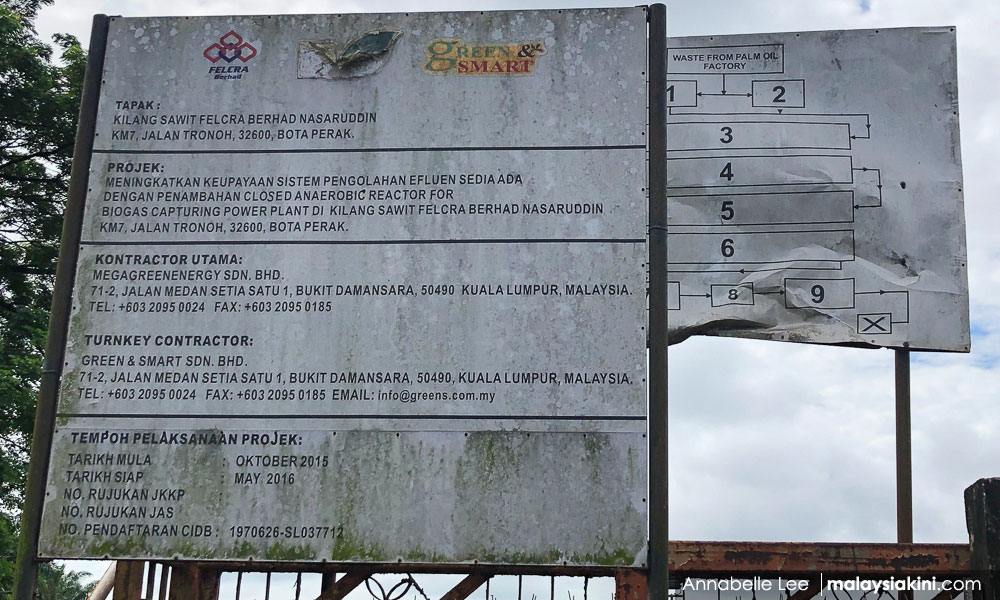 Malaysiakini's visit to the Nasaruddin plant in Oct 2019 found key equipment missing and the site unkempt. The Seberang Perak plant appeared more complete but was unguarded and abandoned. Both were not operational.
No Felcra money involved
Felcra participants previously questioned the slow progress of the projects despite company records showing that a RM35.25 million RHB Islamic Bank Bhd loan had been released to Megagreen back in June 2015.
Today, Nazrul stressed that Megagreen had the sole responsibility of ensuring loan repayments.
"No monies belonging to the participants or Felcra were injected into the project.
"[…] Because repayment needs to come from the company that took the loan. And as a shareholder (of Megagreen), we are not responsible to pay the loans.
"And (now) with Serba Dinamik on board, being a public-listed company valued at RM6 billion, I think they need to be able to ensure bankers that all borrowings are being attended to," he explained.
Mega Hijau Makmur Sdn Bhd is the majority shareholder with a 70 percent stake while Felcra and Green & Smart each own 15 percent of Megagreen.
"We don't know who these guys are," Nazrul commented about Mega Hijau Makmur.
He also clarified that the estimated total project cost for the five biogas plants was in fact RM73 million – with RM35.25 million financed through the RHB loan and the remainder RM37.75 million through equity funding.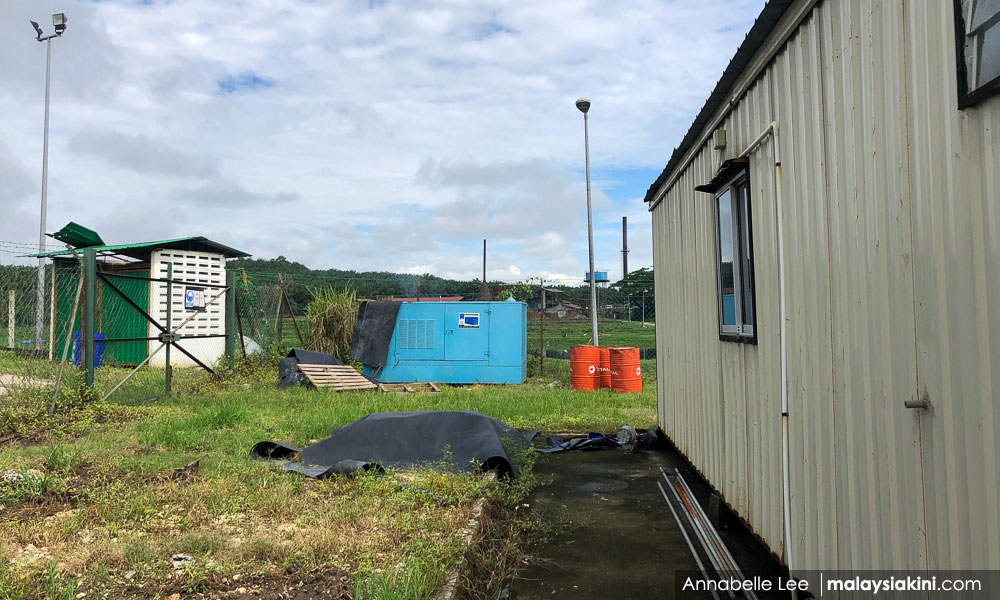 Biogas project reported to MACC
Another concern Felcra participants had about the biogas project was a possible conflict of interest by Bung Moktar Radin.
The Kinabatangan MP was both Felcra chairperson and a director at Megagreen when the biogas agreement was inked. He resigned from both positions after BN lost power in GE14.
Today, Nazrul confirmed that Felcra under its new management had reported the biogas project to the MACC.
"When the new management got on board towards the end of last year, the first thing we did was a management audit to identify potential wrongdoings.
"We have listed them and our head of internal audit (has) made a report to MACC on this matter specifically, so the matter is under MACC's investigations," he said.
Since then, Nazrul clarified that 13 individuals have been interviewed by the graft-busting body over the case and documents have also been seized.
Malaysiakini is contacting MACC for comment.