By Annabelle Lee & Syazwana Amir
PKR AGM |Some members of the "black T-shirt group" who were involved in scuffles at the PKR congress today were expecting to be paid for their "job".
Malaysiakini managed to interview three members of the group before they left the congress venue, Melaka International Trade Centre hall in Ayer Keroh, Malacca, today at noon.
It was established that two of them were expecting payment once they completed their "job" — which is to appear at the venue until Sunday.
Danial Iskandar (below), 21, said he boarded a bus from Perak this morning and his group was led by one "Abang Merul".
He admitted that he did not have valid paperwork to participate in the congress but it was not a problem as his entry passes were "taken care of" by the "congress organisers".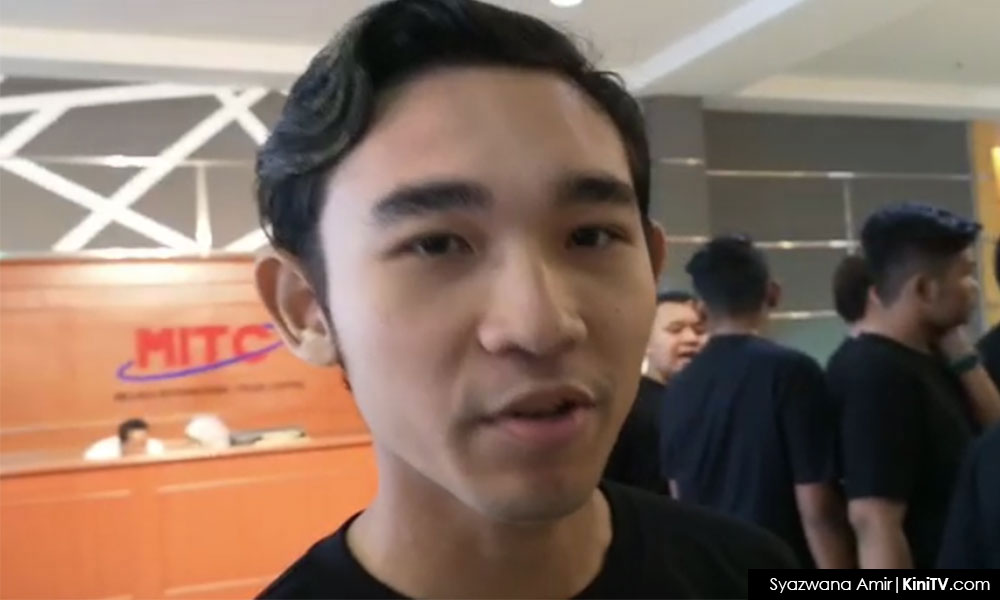 He also appeared to be unsure of his actual purpose at the congress.
"We came to see reformasi. He (Abang Merul) said there would be reformasi and we have a job to do at the congress," said Danial.
"We have not been paid but I think we will be once the event is over. He said this event will be for three days."
Danial was among 200 youths, mostly males dressed in black T-shirts printed with PKR logo, were occupying the back seats of the congress hall. This section was cordoned off from the rest of the hall.
Some of them were involved in a brawl with a group wearing PKR Youth corporate shirts during lunch.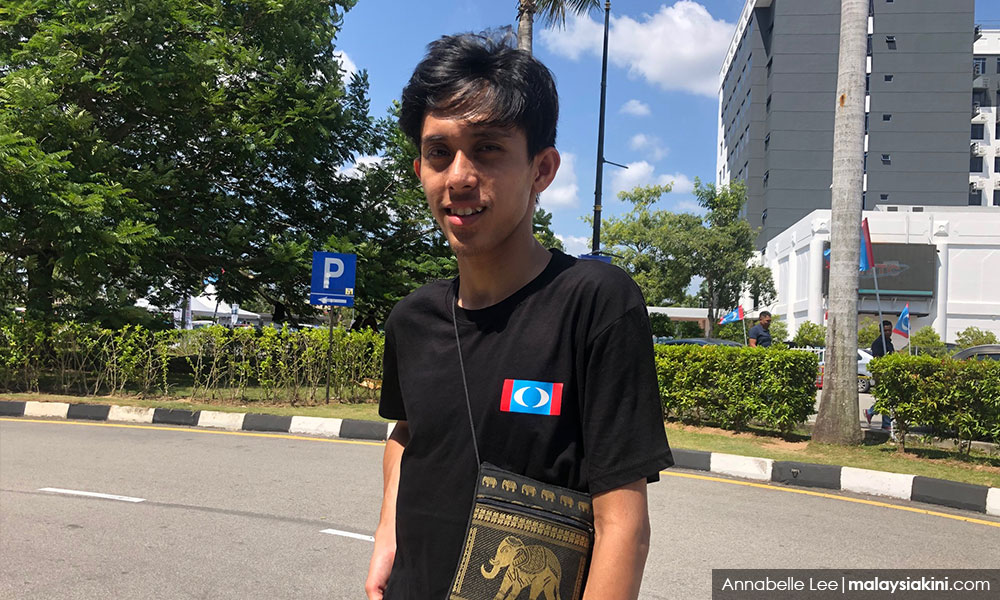 Syami Isyak, 21, from Kuala Lumpur, said he was recruited by a friend, whom he did not name, to sit in the hall for today.
"Our job is to just sit here. That's why I wasn't involved (in the brawl) earlier," he said.
Like Danial, Syami said he doesn't know who will pay him, or the amount.
Malaysiakini understood that the 200-strong group also included people from Johor Baru, Rembau and Port Dickson.
Meanwhile, Syamsul Syariyan Mohd Samsuddin (below) said he was a PKR member registered with the Kuala Langat PKR division.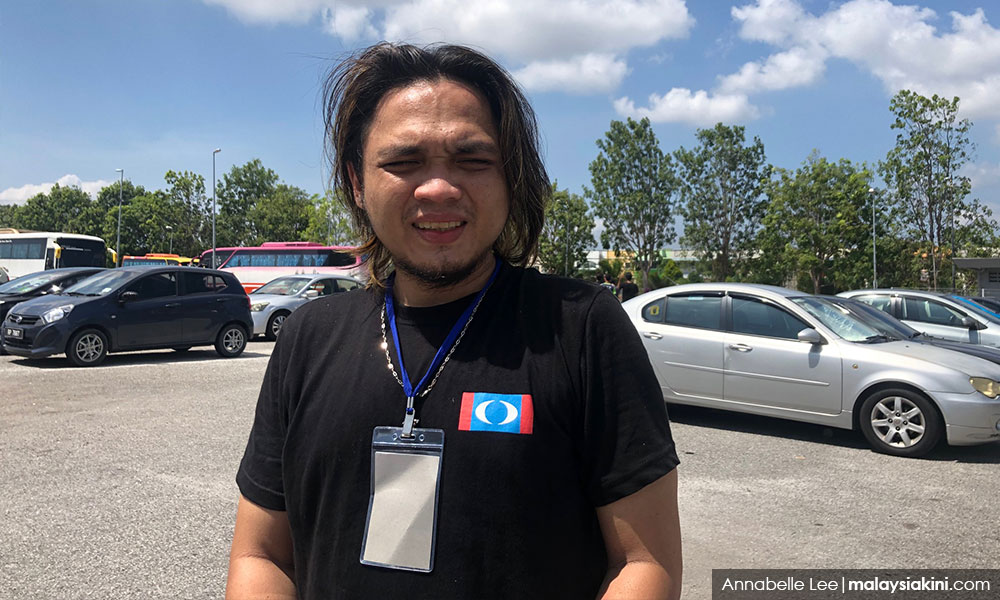 He said he was not paid and volunteered to join a trip to the congress organised by Kuala Langat PKR Youth chief Mohd Shah Rezza Mohd Tuniman.
"We were fed and taken care off. Someone is paying for this," said Syamsul, who was also attired in black and sat at the cordoned-off area in the congress hall.
In a press conference after the morning sessions, PKR Youth chief Akmal Nasrullah Nasir said he did not know who the dressed in black group members were.
He also did not know if they were congress delegates.
"I am attending this as a leader and only delegates and valid observers are given a seat in this hall," he said when asked about the group.
"I have to check (if they are delegates) I don't know because I have been sitting there (in front) from the beginning."