By Annabelle Lee
Seeing a fellow Nepali security guard being beaten up triggered painful memories for Santosh Sapkota.
Back in 2016, the former Nepal Armed Police Force officer had arrived in Kuala Lumpur to begin a three-year stint as a security guard with Malaysian firm Allied Security Sdn Bhd.
He would return home a broken man just two months shy of the end of his contract, unable to work again.
Speaking to Malaysiakini from Kathmandu, he claimed he was physically assaulted twice by his superiors in Aug 2019 to the point he needed surgery, hospitalisation and mental health treatment.
Allied Security, meanwhile, confirmed Sapkota as a former employee but denied all physical assault allegations.
The 32-year-old has since taken up his case with the Nepali government and is mulling legal action against his former employers, a demand for justice triggered by the recent video clip depicting a man using a baton to strike a security guard.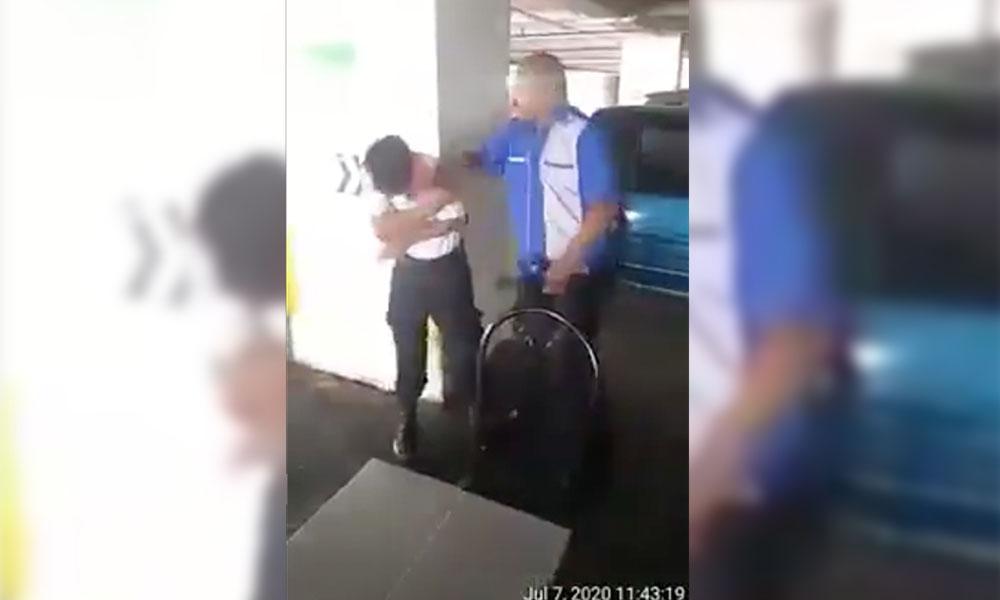 'My life is finished'
The first time he was beaten up, Sapkota claimed it was after he requested one day leave from his superior after working 12-hour shifts for 30 consecutive days.
He was beaten up again several weeks later, this time by three men including his superior, he claimed. The reason for this second beating was allegedly because he informed the Nepali Embassy about the first incident.
"Then he punching, punching, punching. Kicking and punching. Then I am bloody.
"He used a knife then I see my stomach, it is bloody," Sapkota described the second incident in simple English when contacted.
He recalled becoming unconscious during the beating, later waking up to find himself at his living quarters.
His housemates were the ones who sent him to Hospital Kuala Lumpur, where Sapkota remained for three days and was discharged with a knife wound.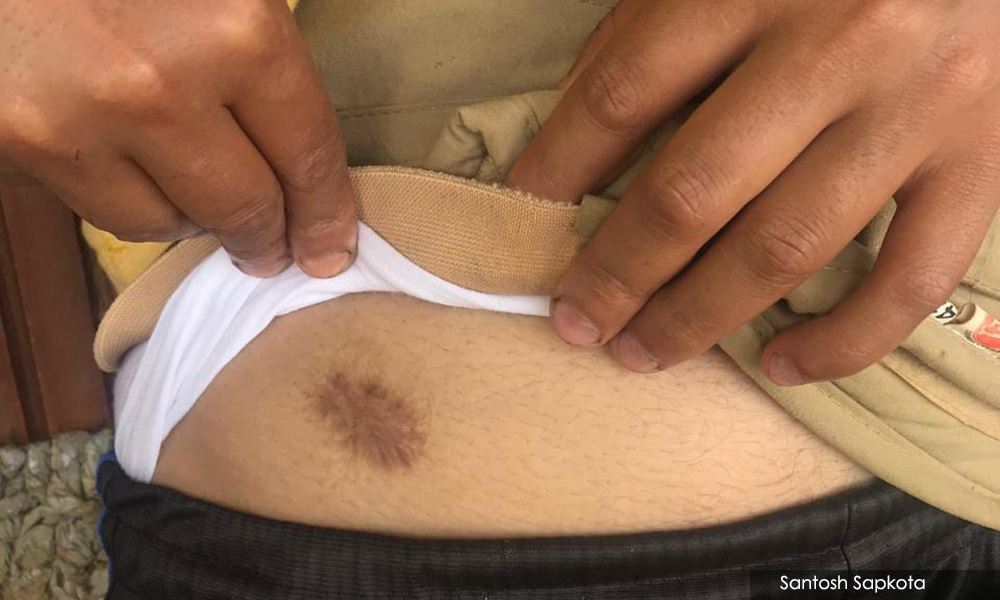 Two months after the alleged beatings, he was sent home as his injuries prevented him from carrying out his duties as a security guard.
Since returning to Nepal, he said he has spent a fortune on medical treatment.
According to medical reports shared with Malaysiakini, doctors said Sapkota suffered from "significant central spinal stenosis" and compression of his bilateral traversing nerve roots.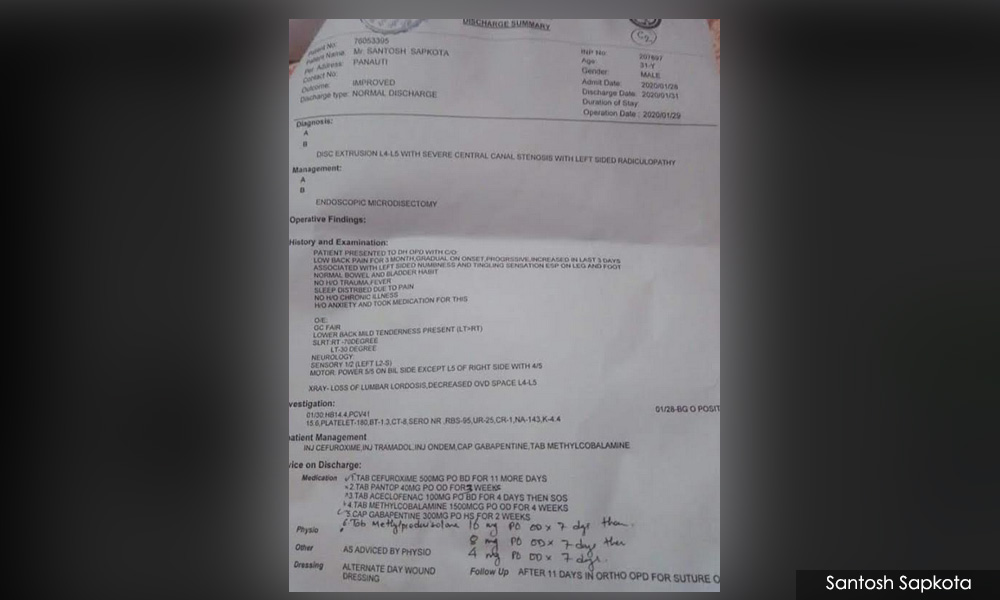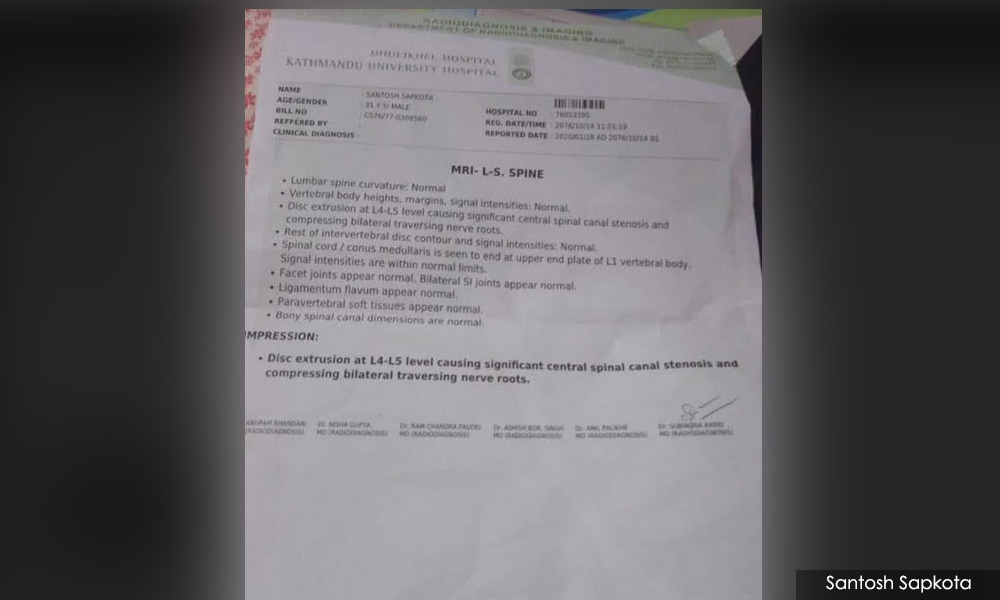 As a result, he needed endoscopic microdiscectomy surgery and now requires medication and regular physiotherapy sessions. He wears a lumbar belt at all times to support his spine.
Sapkota also needs medication for diagnosed anxiety.
He believes his litany of medical problems is a result of the alleged two beatings during his time with Allied Security, stressing he was medically fit when he first arrived on Malaysian shores to work.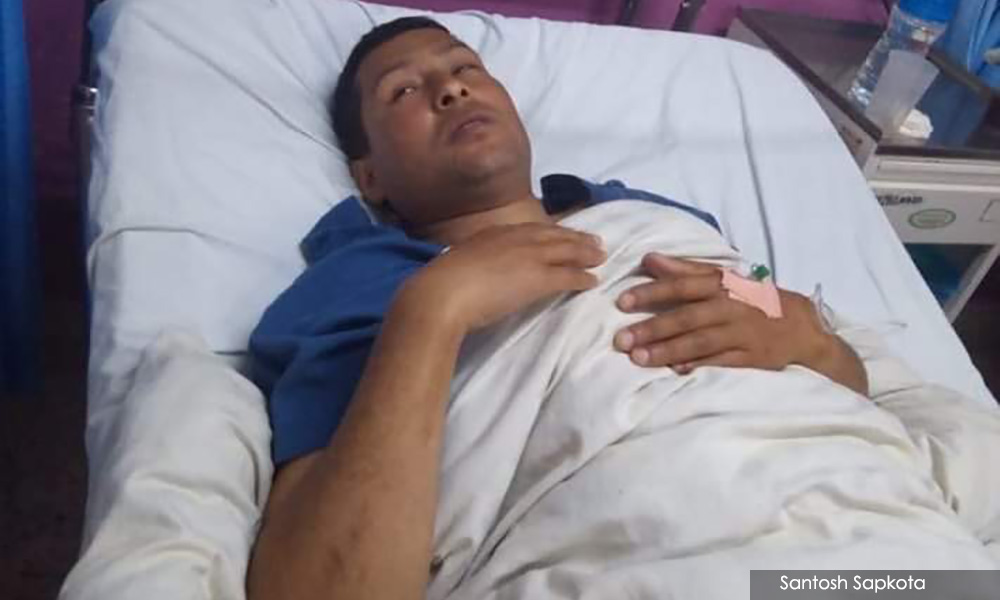 A father of two young children, Sapkota said his family now relies solely on his wife to pay bills.
"Now my life is finished.
"I cannot move, I cannot use the bicycle. I need to use a lumbar belt (for my spine), without the belt I cannot move. My life is already finished," he said.
Viral video spurs action
Recently when he watched the video of a Nepali guard being beaten in Malaysia, Sapkota claimed he recognised the perpetrator as one of the three men who had assaulted him.
Enraged, he again approached the Nepali Embassy to investigate his case, claiming the office had "ignored" his four previous appeals for help.
The embassy had yet to respond to Malaysiakini's questions at publication time.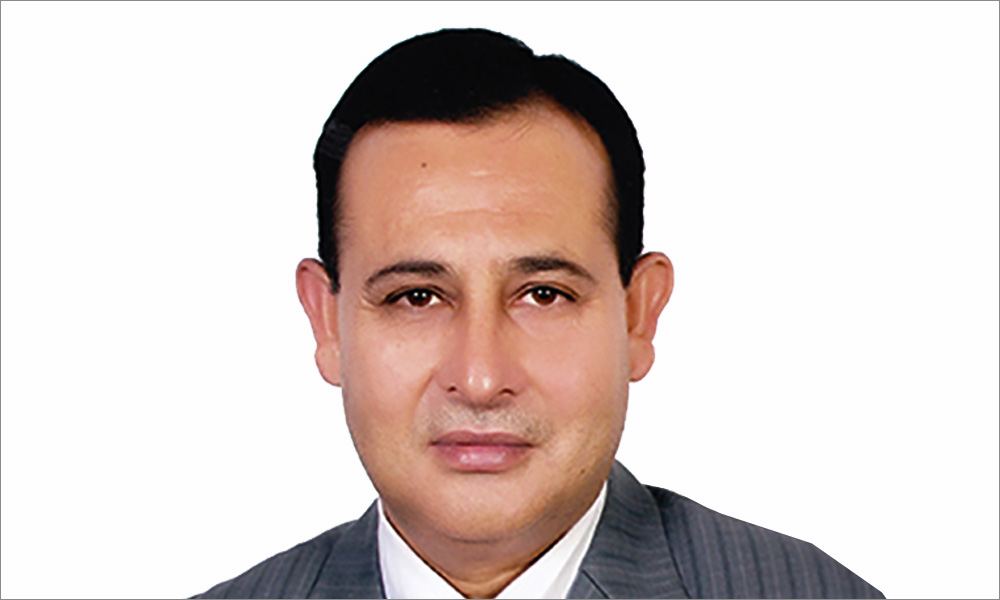 In an interview with Nepali media DCnepal this week, Nepali ambassador to Malaysia Udaya Raj Pandey (photo) denied Sapkota's allegations. The diplomat said the embassy launched an investigation and helped him to return home after he filed his complaints.
Udaya also denied any connection between the recent video case with Sapkota's alleged abusers, questioning why the former guard was bringing this up to the media one year after it allegedly happened.
With legal aid from NGO People Forum for Human Right, Sapkota lodged formal complaints with the Ministry of Foreign Affairs and Department of Foreign Employment in Nepal this week.
He has further engaged Malaysian law firm Messrs Thomas Philip to represent him against Allied Security.
Asked what he hopes for, Sapkota said he wants to be financially compensated for the alleged assaults and such incidents to never happen to any migrant security guard in Malaysia ever again.
"Now I see the viral (video) of the same person, same guy and I am very angry. I remember my incident, and I cried.
"Next time any security (guard) work here, I want all security (guards) to be safe.
"I don't want next time, Nepali security (guards face) beating like this," he told Malaysiakini.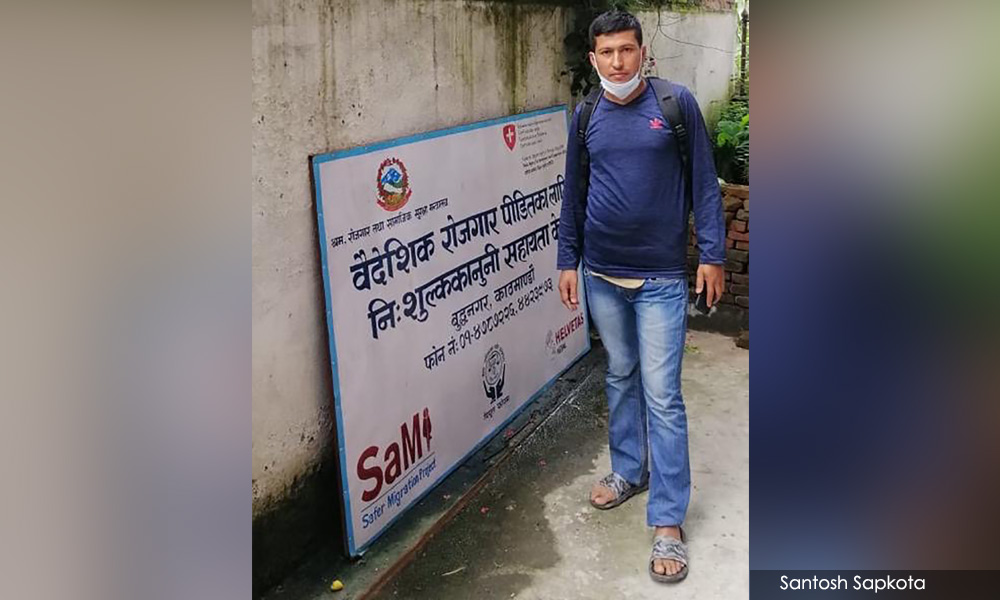 This is not a 'gangster company'
When contacted, Allied Security general manager Inderdeep Singh stressed that the company does not carry out physical assault against any of its employees.
Demanding proof of the allegations, he questioned why Sapkota had not lodged a police report up till now.
"I think beating up (guards) and all that is not the way we operate. We have procedures where we penalise them, and we take some disciplinary action, we suspend them. That is what we do," he said.
"This is not a gangster company, this is a legal company with a security license," he added.
Inderdeep believed Sapkota's present actions were out of spite after the company decided not to renew his contract.
"When I checked with my team, we have all the records (to show) he is an alcoholic, and he never used to turn to work. We tolerated him for many reasons.
"He got very upset when we did not want to renew his fourth year," he said.
In response, Santosh denied ever consuming alcohol during his shifts as a security guard with Allied Security.
Standing by his claims, he explained that he did not go to Malaysian police about being beaten because he was unfamiliar with the process of lodging a report and was afraid he would not have received any support.
'Beatings are common'
According to one labour activist, the recent on-camera beating and Sapkota's allegations are not isolated incidents.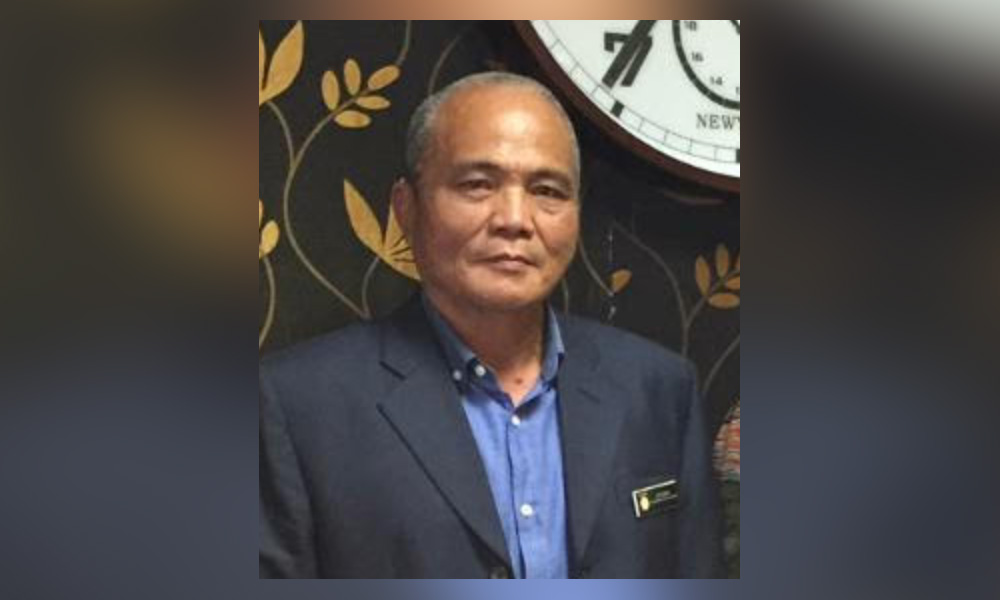 With personal experience handling more than 30 cases involving foreign security guards, Selangor Anti-Human Trafficking Council (Mapmas) member Abdul Aziz Ismail (photo) observed that physical assault was "commonly" used to silence guards from raising questions or making requests.
"I was not that surprised when I watched the video. Because I have seen this many times, I have even seen guards beaten before my eyes," he told Malaysiakini.
According to Aziz, security guards could be beaten if they requested to be paid for overtime work at a rate stipulated in their employment contract.
He also encountered cases where guards were beaten for requesting leave and for raising concerns about working conditions.
What allowed security firms, even established ones, impunity from such abuse was the practice of subcontracting the direct supervision of workers to third party companies, he said.
"It indirectly gives them (third party firms) the authority to manage according to what they want, without any liability by the company.
"So the company always gets away with it," Aziz rued.