By Annabelle Lee
Syed Saddiq Syed Abdul Rahman's plan to establish a new multiracial youth-based platform has set tongues wagging.
Not only does it mark his emergence from former premier Dr Mahathir Mohamad's shadow, but pundits also predict that the move has the potential to steer the country's politics away from the usual players.
In recent weeks, the former youth and sports minister repeatedly called on his one million Twitter followers to vote out "old faces" to allow more youth participation in politics.
While this has generated buzz, observers noted that he would be competing for votes against youth wings from established and well-resourced political parties.
On the same note, Syed Saddiq would have insufficient time to garner support in the event a snap general election is called.
Saya bangkitkan soal perlaksanaan SOP COVID19 yang selektif kepada menteri dan orang awam.

Bila saya tanya, dilabel "budak-budak kecik".

It's okay.

Remember these old faces. Lepas ni TUKAR! Biar anak muda ambil alih.#MasaKita pic.twitter.com/qorNhW3qP7— Syed Saddiq 🇲🇾🌺 (@SyedSaddiq) August 24, 2020
Breaking free from race-based politics
Speaking to Malaysiakini, political science professor Muhamad Nadzri Noor was optimistic that the new initiative would be able to upend the present "elitist and hierarchical" political culture.
With Syed Saddiq riding on his ministerial experience and immense popularity online, the UKM academic saw the 28-year-old politician as well-positioned to galvanise the 7.8 million youth voters expected by 2023.
This new voter segment is the result of the "Undi18" constitutional amendment that lowered the voting age to 18, which Syed Saddiq had pushed for when in government.
By not joining Mahathir's latest Malay-based venture Pejuang, Nadzri analysed that the former Bersatu Youth chief was unshackling himself from some of the pitfalls in race-based party politics.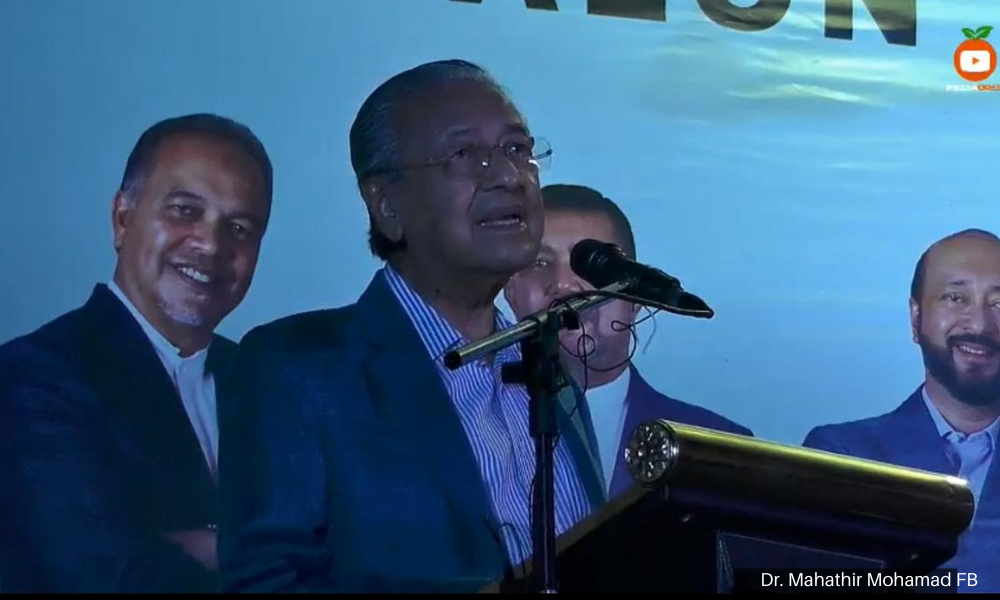 This, in turn, would allow him to pivot to what these influential new voters want.
"By doing so, he can turn away from elitist and hierarchical politics and come forth with a new party that offers a new type of politics. Almost eight million new voters in the next election will bring a huge impact.
"He is also creating a platform to allow youths to take politics back from all these old people.
"I think he is tired of how politics (in Malaysia) revolves around the same three or four people – Mahathir, opposition leader Anwar Ibrahim, Prime Minister Muhyiddin Yassin and the like," he added.
Speaking about his new party over the weekend, Syed Saddiq said he wanted to stop the "same old people" from monopolising politics and create a movement of "young technocrats, professionals and politicians from different backgrounds".
Youth appeal alone not enough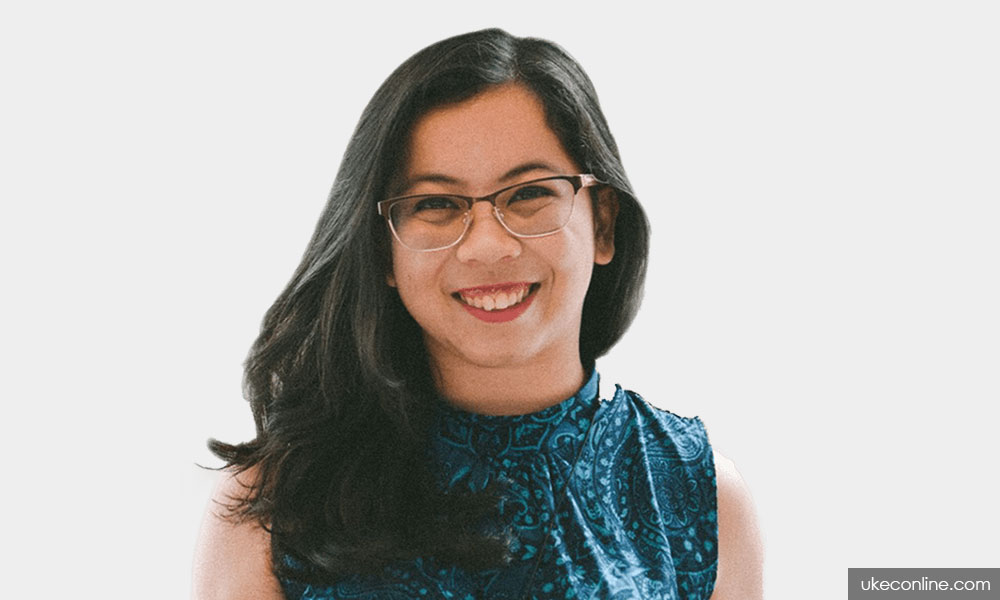 Qyira Yusri (photo), who co-founded the Undi18 movement, opined that an influential youth-based party would need to prove it has more than just youth appeal.
Being relatable to young Malaysians was a definite plus point, but she observed that new voters were concerned about policies and issues affecting them.
"I think people of my generation want to have relatable representatives, and that involves young politicians.
"But at the same time, we also don't want young politicians who are just popular. We want them to push for policies and most importantly, improve our life.
"And for me, I want a politician who is able to understand economic policies and who fights for our voices when it comes to national level policies," she added.
Qyira, who leads youth voter education and public policy engagement campaigns, argued that the new party would also need to transcend Syed Saddiq's individual charisma.
To generate a real shift in political discourse, she saw a need for minority and local community leaders to be pushed to the fore.
"A party is more than an individual.
"The party that he is going to set up, hopefully, it also platforms other young people and other Malaysian youth," she said.
Need to build youth support, identity
Echoing Qyira's view was IIUM political science department assistant professor Tunku Mohar Tunku Mohd Mokhtar, who questioned whether Syed Saddiq's new party would be able to appeal to rural and especially Malay youth given his "urbane" image.
The rural Malay heartland is a bastion of Umno and PAS, and both have powerful youth wings.
"These youth wings have also penetrated universities, and they have already formed groups among the youth," he said.
Any party, especially a new one, aiming to make inroads in such seats would also need to contend with the well-established grassroots of these ruling parties.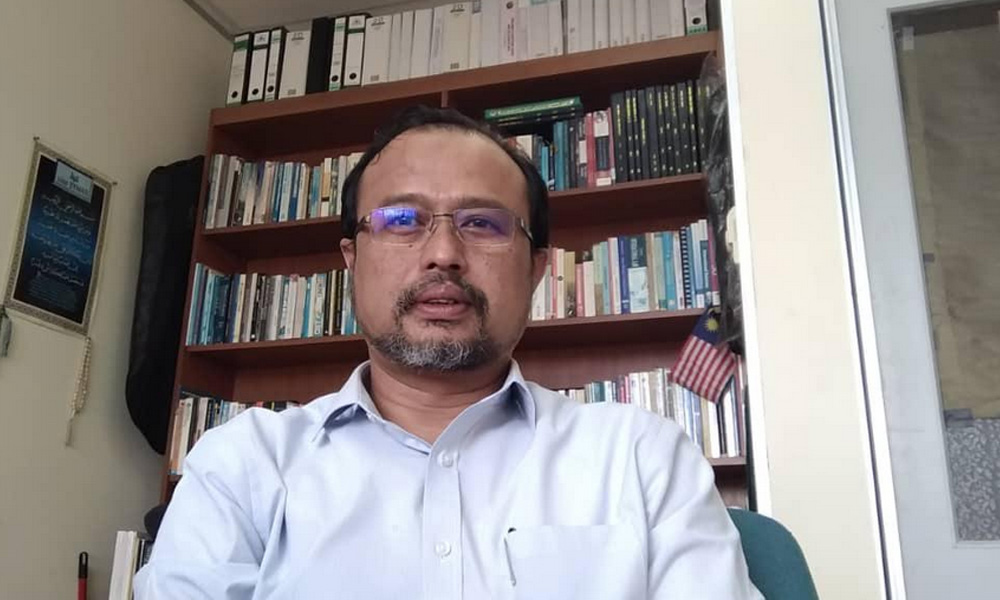 Tunku Mohar (photo) further wondered whether new voters were a distinct enough voter group to warrant a political party specifically catered to them.
He analysed that the electorate remained divided along ethnic and urban-rural lines, but not age.
"As of now, I don't see a political identity that can be identified as youth. There are Malay, Chinese and Indian voters; urban and rural (voters).
"But I have not seen the youth identity yet. Meaning (an identity where) youth across gender and ethnicity can have a similar outlook on certain issues. That one has yet to develop.
"If this can be developed, probably it can definitely translate into support for a party that is based on the youth," he predicted.
Syed Saddiq has yet to announce concrete plans for his next move but is expected to do so in the coming weeks.