By Annabelle Lee
MALAYSIANS KINI | Final year medical students in white lab coats swarm the notice board outside the office of Dr Adeeba Kamarulzaman, dean at the University of Malaya (UM) Faculty of Medicine.
"We're releasing their final results today," explains Adeeba, before going up to individual students to congratulate them.
Long before she was dean, Adeeba, 53, grew up in Kota Bharu, Kelantan and later spent 15 years in Melbourne, Australia studying medicine, practising it and researching infectious diseases like HIV/AIDS.
In 1997, she and her husband moved back to Malaysia. As a general physician at the UM Medical Centre (UMMC), she established the infectious diseases unit there before switching jobs to become dean in 2011.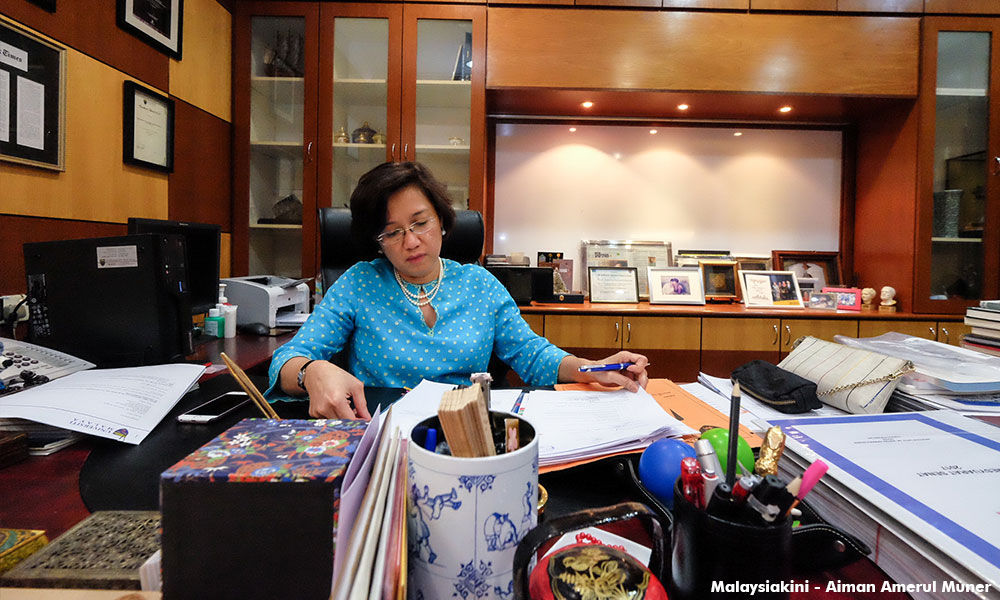 At UM, her first mission was to completely revamp the undergraduate curriculum, which she has since completed.
Now, she and her team are working on restructuring all 17 postgraduate specialist training courses.
Adeeba's penchant for "fixing systems", as she calls it, has led her on a 25-year journey in HIV/AIDS work.
Researching, fundraising and speaking on the disease locally and abroad, she is also chairperson at the Malaysian AIDS Foundation and vice president at the Malaysian AIDS Council.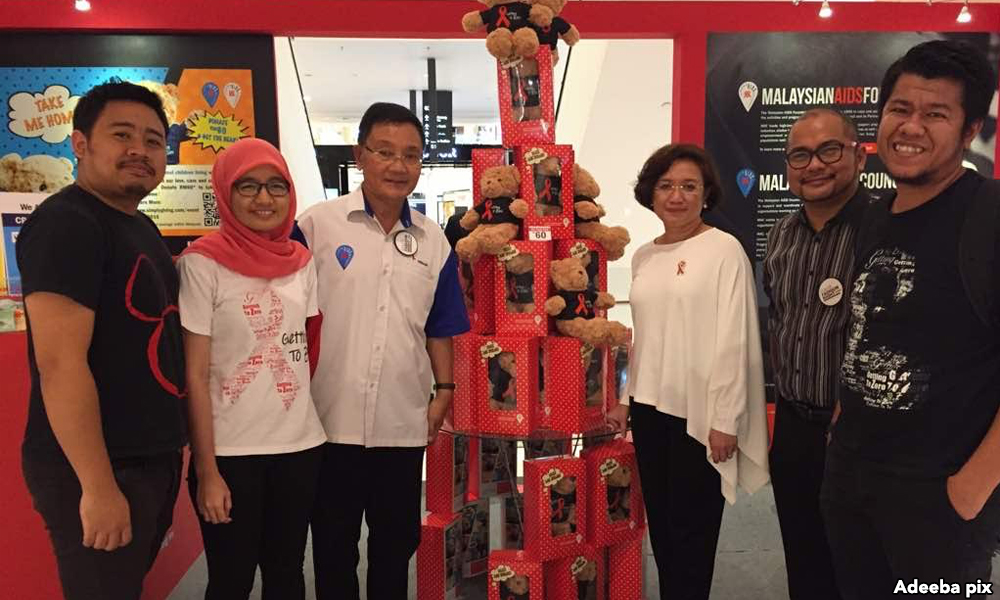 Her work has been instrumental in shifting Malaysia's attitudes away from criminalising drug users infected with HIV/AIDS, and towards harm reduction.
Today, she is a key proponent of reforming existing drug policies altogether, advocating a public health approach that de-criminalises individual drug users, diverting them to community-run rehabilitation services instead.
In her own words, Adeeba tells Malaysiakini how she became one of Malaysia's prolific HIV/AIDS campaigners.
IT WAS MARINA MAHATHIR, then the president of the Malaysian AIDS Council, who invited to come on board the council because of my clinical work with the disease. I remember Marina telling me how tough it was doing AIDS work in Malaysia because many patients were drug users, and I naively asked why we didn't have needle-exchange and methadone programmes. She just laughed. I didn't understand how controversial harm-reduction was in Malaysia at the time.
I SAW SO MANY PEOPLE INFECTED WITH HIV through drug use in the hospital wards, at that time we had about 60,000 drug users with HIV in the country. This was really insane, so many young people were dying!
I ALREADY KNEW THE ANSWER TO THIS EPIDEMIC. I had seen how Australia successfully prevented HIV/AIDS from getting into the drug-using community by using harm reduction programmes that provided needle-exchange and methadone. In 2003, I applied for a research grant from the US National Institute of Health. I was so naive when I put in my application, it was really really difficult to get this grant – it took me 6 months and it almost killed me to put it together. But I got it! My application was for my research to focus on the intersection between drug use and HIV/AIDS. I felt I needed to better understand what was happening on the ground, and with this grant I could document the epidemic.
IT WAS A BIG SHOCK TO THE WORLD when Malaysia made a sudden turn-around to adopt a harm reduction approach towards HIV/AIDS. We had used money from the grant to hold a small seminar called the harm reduction working group and we compiled all the data we had. After that, we went to see the National Anti-Drug Agency (AADK), the Ministry of Health, even Prime Minister Abdullah Ahmad Badawi, who told us to present our case to Najib Abdul Razak, who was chair of the anti-drugs committee at the time. Najib agreed to both the pilot methadone programme and the pilot needle-exchange programme.
PEOPLE COMPLAINED THE PROGRAMMES WERE AGAINST ISLAM and haram. They saw needle-exchange as a way of encouraging people in their drug use, regardless of whether it stopped HIV transmission. I was very cognisant of this, and I made sure we knew exactly how many needles went out and how many needles came in. I also worked with an Islamic scholar from Institut Kefahaman Islam Malaysia (Ikim) to look at the religious underpinnings of this. He advised that what we were doing was preventing a greater harm, and that it was permissible in Islam. We wrote a paper on that, and it became a big paper.
DECRIMINALISATION IS NOT ABOUT LEGALISING DRUGS or being the next Amsterdam or California. It's about looking at the current laws and realising how much harm they actually do. The health harms that drugs cause are no worse than those of alcohol or even sugar. People who do drugs often do it for the same reasons people drink alcohol. Maybe they are silly teens or people looking for an escape from poverty. But because drugs are treated differently by the law, people get arrested and having their lives destroyed forever. People who drink alcohol don't get punished or go to jail. When I first started working in HIV/AIDS, I was shocked to see people who used ganja (marijuana) would end up in rehabilitation centres mixed with people who have been on harder drugs. They would come out a more sophisticated drug user than before they went in. All this didn't make sense to me.
THOSE WHO END UP PRISON ARE OFTEN THOSE WHO CAN'T AFFORD BAIL and can't afford good lawyers. You're putting people who are already disadvantaged into prison and it becomes a vicious cycle. You don't see too many rich kids, who also do drugs by the way, in prison.
THE IRONY OF HIV/AIDS WORK IS the international work is super glamorous. In 2005, this NGO in Vienna, Austria invited me to accept an award on behalf of TREAT Asia, a network of researchers that I'm a part of. It was a ball with 40,000 people in attendance and I was to be onstage with the singer Liza Minnelli. Liza Minnelli!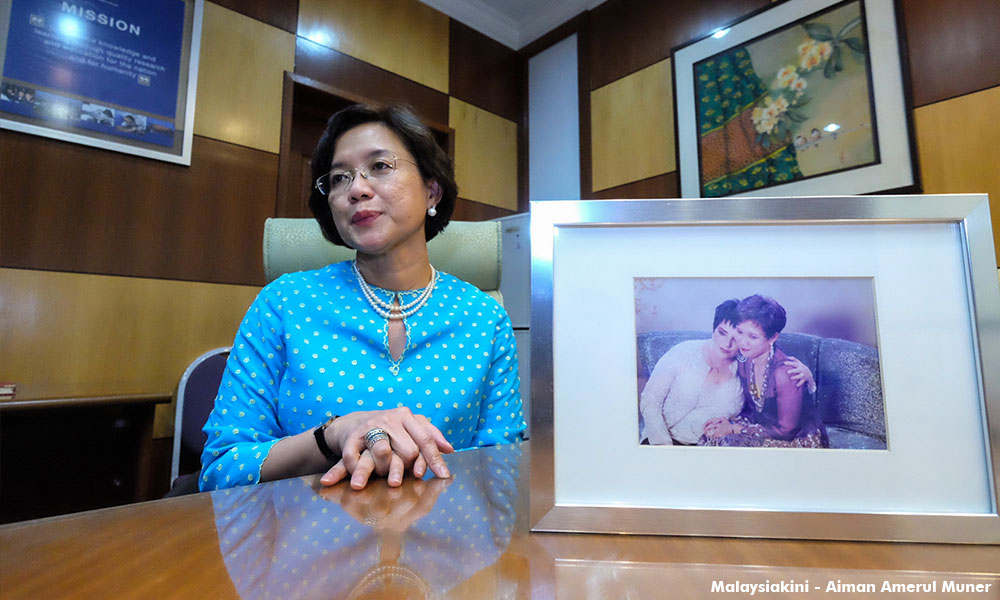 I met Liza before the ball and she said "Dr Adeeba, I've heard so much about you!". That was supposed to be my line! She gave me this big hug and I was so stunned, my husband was so stunned. Later before I went on Viennese TV, Liza took one look at me and said like "you're not going on television looking like that!". She called her personal assistant to bring over her makeup bag, and she sort of did my makeup. I have a framed photograph with her. It was one of those surreal, once-in-a-lifetime experiences. It was very cool.
While her work with HIV/AIDS has taken her across the globe, Adeeba is most proud of the change she has seen at home.
I THINK MY TWO SONS HAVE BENEFITTED FROM ALL THIS IN A STRANGE WAY, they are less sheltered and more aware of things happening in the world. They were really young when I started doing all this research and policy work, on top of my day job as an infectious diseases physician. I used to take my older son to all these meetings, sometimes at the Pink Triangle Foundation in Chow Kit, and he used to say "my mom is going to a secret society meeting".
MY OWN MOTHER USED TO QUESTION ME saying "What are you doing? You went all the way to Australia for 15 years to become an AIDS physician? Then you work with drug users?". But I think now she understands and is secretly proud of me.
OVER THE YEARS I HAVE SEEN THINGS CHANGE in Malaysia, but there is still so much need here, there is so much work to be done. The exciting thing is with every little bit of difference you make, the ripple is so much larger.
That's what I always tell my Malaysian friends overseas who are contemplating coming back – if you have the tenacity, you can make so much meaningful change.
---
MALAYSIANS KINI is a series on Malaysians you should know.