By Wong Kai Hui and Annabelle Lee
INTERVIEW | Kerk Chee Yee burst into the political limelight in August when DAP parliamentary leader Lim Kit Siang, in a surprise announcement, unveiled the 25-year-old as his political secretary.
It was not the first time Lim plucked a young person from relative obscurity for the post, which is often seen as a stepping stone to future leadership.
Past protégés include Selangor executive councillor Teng Chang Khim, Seputeh MP Teresa Kok and Teluk Intan election candidate Dyana Sofya Md Daud.
However, few can boast of a political education quite like Kerk's.
Growing up, he would follow his late father, then DAP secretary-general Kerk Kim Hock, to various political events.
"In the car, from the start of the journey until we arrived at our destination, my father would talk to me about his principles and what he thought of politics.
"Almost 90 percent of our conversations were about politics," Kerk said in an interview with Malaysiakini.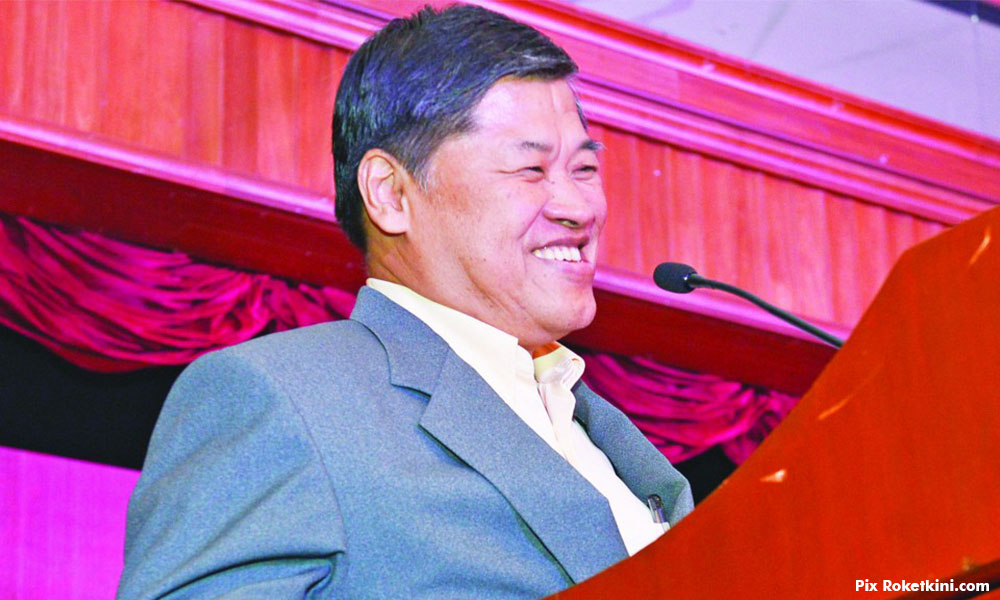 Even so, Kerk said he, like many youths, did not understand the "importance of politics" at the time.
His realisation that youths had a role to play in politics only came later, at a roundtable discussion when studying in Melbourne, Australia.
Seeing the other Malaysian students enthusiastically discussing possible solutions to the country's problems made him believe that youths had both a voice and a responsibility in shaping the country's future.
After graduating with a degree in finance and accounting from the University of Melbourne in 2014, Kerk went on to become an investment banker.
He saw more and more of his peers emigrating for better career opportunities abroad, but he had his eyes on the local political scene as he witnessed the rapidly changing dynamics in the opposition.
In June this year, he quit his investment banking job to join DAP as a full-time researcher.
"Bersatu was gaining influence, Pakatan Harapan was almost formed and PAS broke up with PKR. Everything was indicating that the coming election would change Malaysia forever.
"So I wanted to be there, to see it for myself and help out as much as I can," Kerk explained.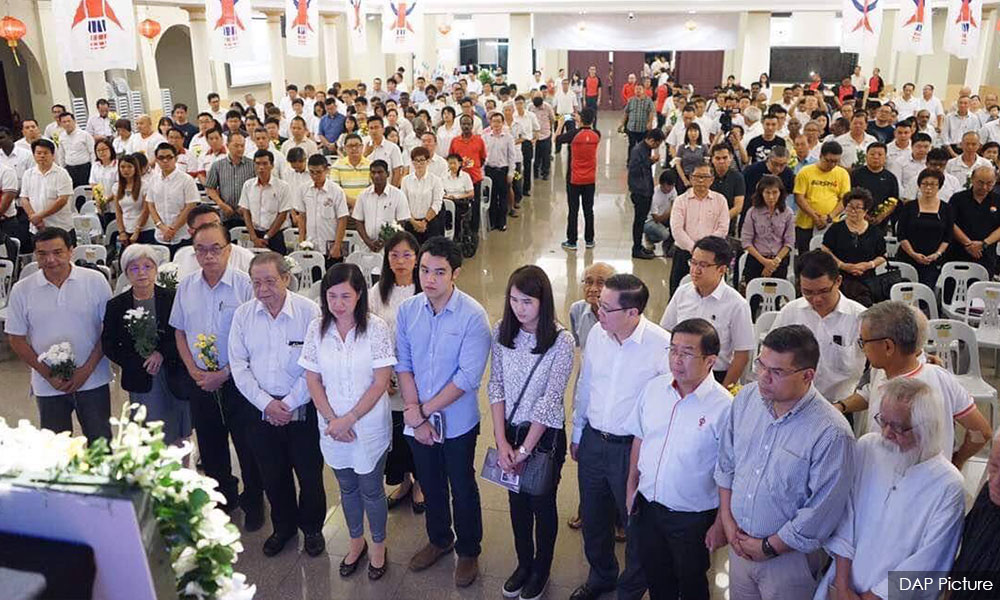 Two months into the job, and at his father's funeral service no less, he was thrust into his latest role.
Interestingly, Kerk senior had also begun his political career as Lim's political secretary.
'Youth want to be heard, not lectured at'
The young Kerk said he enjoyed following the DAP veteran on various walkabouts and talks but conceded that few youths attended these events.
"Most of the attendees were older people.
"At the few events where I saw a lot of young people, I talked to some of them and realised they have different expectations from older voters.
"Young people want to be heard, they have their own opinions and they want to voice it out," he said.
This, he said, made more traditional methods like talks and ceramah sessions less effective in reaching out to youths, as they slanted towards one-way communication.
Notably, youths were conspicuously absent from Harapan's "Sayangi Malaysia, Hapus Kleptokrasi" rally at Padang Timur in Petaling Jaya on Oct 14.
These observations appear to reaffirm a Merdeka Center poll, which found that young voters were by and large disenchanted with politics.
However, Kerk believes that youths are not beyond reach and that there is still hope of getting them interested in politics.
One way to achieve this, he noted, was through smaller-scale events facilitating two-way communication.
"We (DAP) are planning a lot of town hall sessions, forums and smaller focus groups. We have done some of these already.
"This way, we will be able to know what young people are thinking… and let people hear our ideas.
"That's how I became interested in politics in the first place," he said.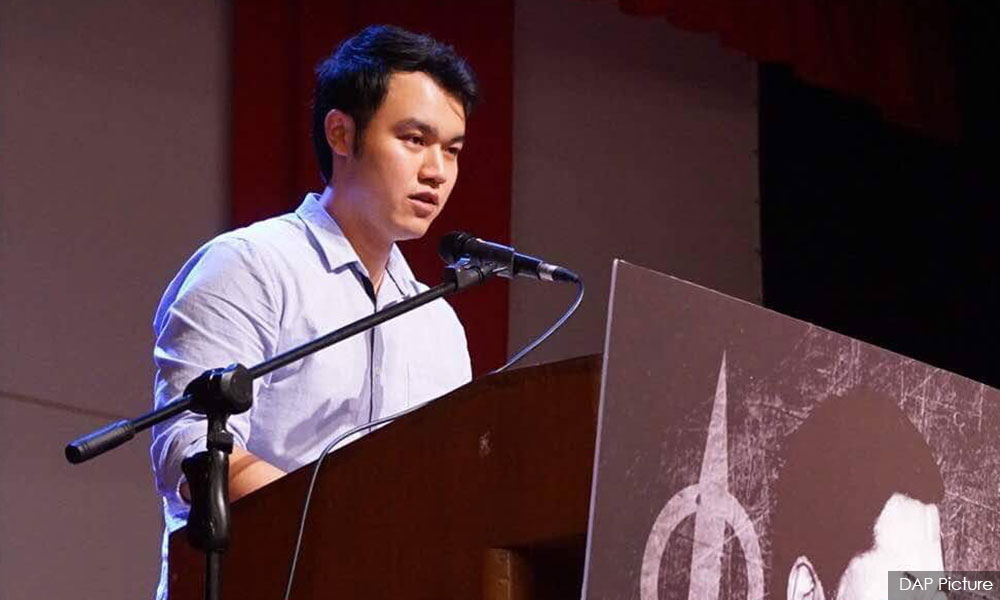 Social media is also part and parcel of engaging with young voters, Kerk added, while admitting he has much to do before being able to catch up with other influential youth leaders.
On Twitter, Umno Youth chief Khairy Jamaluddin Abu Bakar has 2.3 million followers, while Bersatu Youth chief Syed Saddiq Syed Abdul Rahman has 279,000. Kerk does not even have a public Twitter account.
"I definitely need to work on my (online) profile… I used to be a quiet guy on social media," he said.
Plans for GE14
Back offline, Kerk has also come to learn that political heritage can sometimes come with political baggage.
In 1999, his father was elected parliamentarian for Kota Melaka, but was diagnosed with rectal cancer midway through his term. He retired from active politics after losing his seat to MCA in 2004.
Sim Tong Him wrested the seat back for DAP in 2008.
In February, amid constant disagreements with the party's central leadership, Sim quit the party to which he had dedicated 43 years of his political career. Three state assemblypersons and 182 Malacca DAP members followed suit.
As a political rookie, Kerk admitted that it was beyond his ability to fix the messy situation in Malacca DAP, but expressed hope that things could go back to how they were.
"Growing up, my father and Sim worked together a lot. He (Sim) is a very famous figure in Malacca and a very respected person.
"His decision (to leave DAP) actually broke many people's hearts," he said.
Regardless, Kerk emphasised DAP's bigger mission for the country.
"The most important thing is to convince voters that despite the internal strife, we can focus on the big picture."
Asked to respond to speculation that he may be fielded in his father's former seat in light of Sim's departure, Kerk insisted there had been no such discussion within the party.
But would he be ready if offered the position? "If the party needs me, I will battle," he said.