By Annabelle Lee
SPECIAL REPORT | Despite having served two terms as the Sungai Siput MP, Dr D Michael Jeyakumar has found himself in a familiar and uncomfortable position going into the 14th general election.
It took Jeyakumar three attempts and decades of work before finally unseating eight-term incumbent S Samy Vellu in 2008 and retaining the seat in 2013.
Now that Parti Sosialis Malaysia (PSM) is no longer in alliance with Pakatan Harapan or PAS, Jeyakumar believes that the chances of him serving a third term will be slim.
The past two contests had been PSM-BN duels. This time around, Jeyakumar will have to defend his seat against candidates from both a revitalised MIC as well as an increasingly powerful DAP.
There is also a likelihood that PAS might throw their hat in the ring as well.
"It all depends on the Sungai Siput people now… Do they think highly enough of me to vote for me over the rest? I'm not sure.
"In 2013, I won with only 2,793 votes. Splitting the vote now would likely mean BN will win," said Jeyakumar during a recent interview with Malaysiakini.
A straw poll appears to suggest that Jeyakumar had endeared himself to many Sungai Siput voters because of his long history as a grassroots activist and doctor.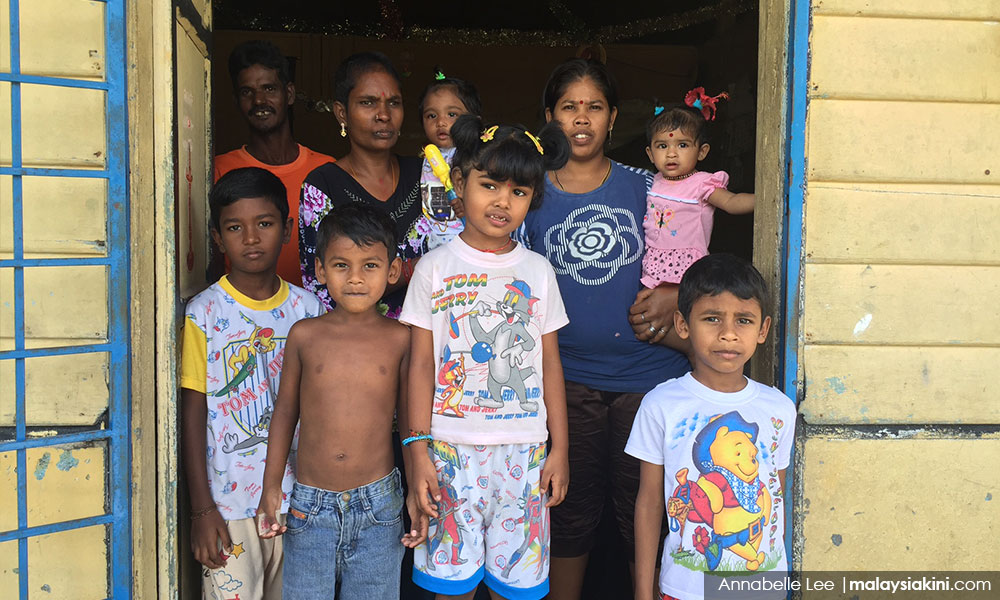 Kampung Perak Hydro villagers Geeva Narayanan (black dress, carrying child) and K Mogaswari (blue blouse) said they would continue supporting him regardless of the how many parties contested because he had previously helped solve issues affecting them.
Voting along ethnic lines?
However, banana farmer Lau Hiap Lee, 47, believes that should DAP field a candidate for Sungai Siput, Chinese voters, who make up 39 percent of the electorate, will not vote for Jeyakumar.
"He has a lower percentage of winning (this time) because it (will be) a three-cornered fight. The Chinese will vote based on (DAP's rocket) logo," he said when met at his banana stall at the Simpang Jalong market.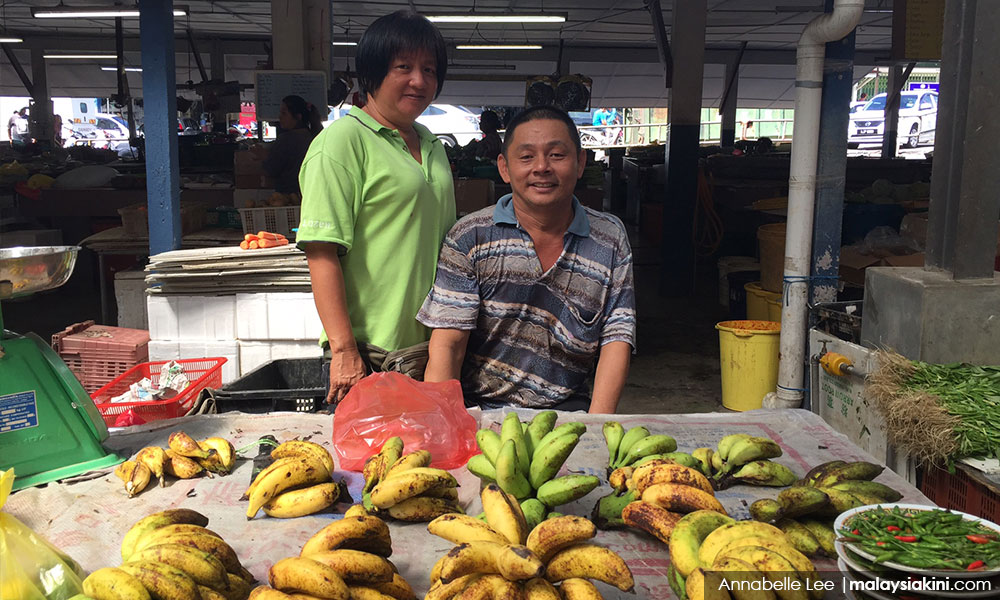 However, personally, Lau (photo) said he would support Jeyakumar because he too once received help from his MP. He said Jeyakumar had helped arrange for Ambiga Sreenevasan to be his lawyer on a pro bono basis.
Civil servant T Vijayanadarajan also believes that Chinese voters would back a DAP candidate instead of Jeyakumar, and that this would result in a BN victory.
"Even if the Chinese vote DAP, it can't win here (because) BN's votes cannot be swayed.
"MIC will definitely win, and PSM will hilang (disappear)," he told Malaysiakiniwhen met at Pekan Sungai Siput.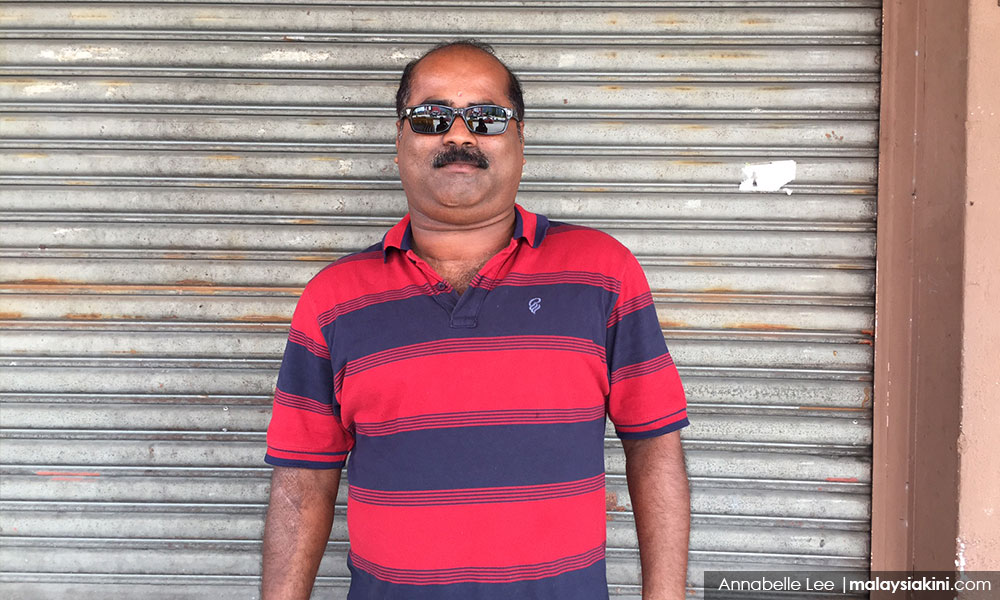 Vijayanadarajan (photo) added that despite having received some help from Jeyakumar in the past, he will be voting for MIC this time around as he will not choose someone "with no chance of winning".
The PAS factor
Apart from losing votes to DAP, Jeyakumar might also lose the support of PAS supporters who are believed to form a sizeable portion of the Malay voters, which make up 33 percent of the electorate.
According to local PAS leader Nordin Mat Yazid, he and his party members had helped Jeyakumar's campaign in the past. But now that PAS has cut ties with the major opposition parties, Nordin and his cohorts have been instructed by party leaders to cease ties with PSM.
"Majority of people here supported BN during GE13, but PAS supporters supported Jeyakumar.
"(This time) I will only support him if he agrees to contest under the (PAS-led) Gagasan Sejahtera coalition.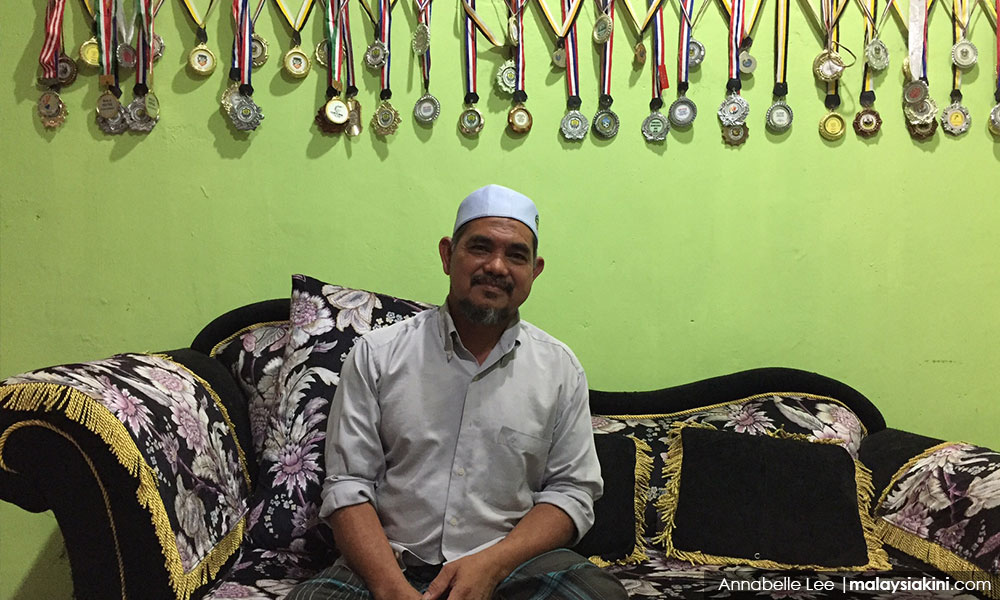 "Or else, PSM has no chance, sukar sangat-sangat (it is very difficult). This is because PSM has not said it will work together with PAS," Nordin (photo) told Malaysiakini when met at his home in Felda Lasah, an Umno-stronghold.
The prospect of being voted out doesn't appear to faze Jeyakumar much. He said that while it would be a "regrettable" outcome, it will not be fatal to his work: promoting socialism and grassroots activism.
"I've been working (with communities) here for 40 years… my work pre-dates my entry into politics.
"I went into politics to bring a different political culture and I see it as a long-term fight. I will continue doing what I've been doing here (even if I lose)," he vowed.
He said PSM was once given an opportunity to work with Harapan but the party could not agree with the terms given by the coalition.
He claimed that the offer was for him to be fielded in Sungai Siput on either a DAP or PKR ticket and PSM would not be allowed to field candidates elsewhere.
"The party found it too restrictive. We do not want to be marginalised or sidelined.
"We formed this party for a certain purpose, not just for fun. They (Harapan) think we are mosquitoes and can be squashed, so it's either we stand up for ourselves or fold up.
"We will not sacrifice our plans and long-term visions just for my seat," he said.