By Annabelle Lee
SPECIAL REPORT | DAP's A Sivanesan believes that his own reputation and that of his party will help his bid to wrest Sungai Siput from two-term incumbent MP Dr D Michael Jeyakumar of Parti Sosialis Malaysia (PSM).
Sivanesan, 61, said he has been busy working the ground in Sungai Siput since 2016.
"Plus I regularly write articles in all four Tamil-language newspapers – Tamil Malar, Tamil Nesan, Makkal Osai and Malaysia Nanban.
"If DAP comes (to Sungai Siput), like it or not, people will come for the rocket (logo)," he told Malaysiakini when met in Bidor, Sungkai recently.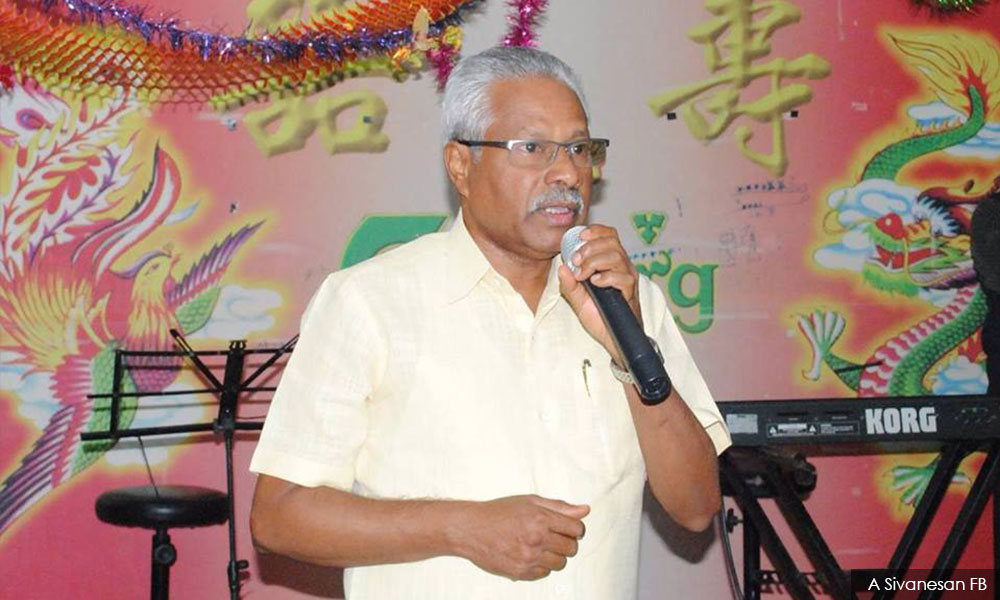 Sivanesan (photo) said this had been proven once before, citing how newcomer Teresa Kok was voted in as the Seputeh MP after incumbent Liew Ah Kim left DAP in 1999.
Chinese voters, who make up 39 percent of the electorate, would mostly support a DAP candidate, said Sivanesan, while Malay voters, who make up about 33 percent, would likely back BN.
This meant that DAP's key electoral target now was to appeal to the Indian voters, who make up about 20 percent of the electorate, he explains.
"Let's say the Indian vote is split evenly between MIC, PSM and DAP. Coupled with the Chinese voters, DAP has a better chance than PSM at winning.
"MIC may be underdogs here," he said.
MIC back to 'full strength'
Meanwhile, MIC is also upbeat about its chances, now that the party has grown in strength over the years in terms of membership.
Sungai Siput MIC division chairperson M Ilangoven (photo) said he was "very confident" that the party would take back its former stronghold, which was helmed by former party president S Samy Vellu for eight terms until 2008.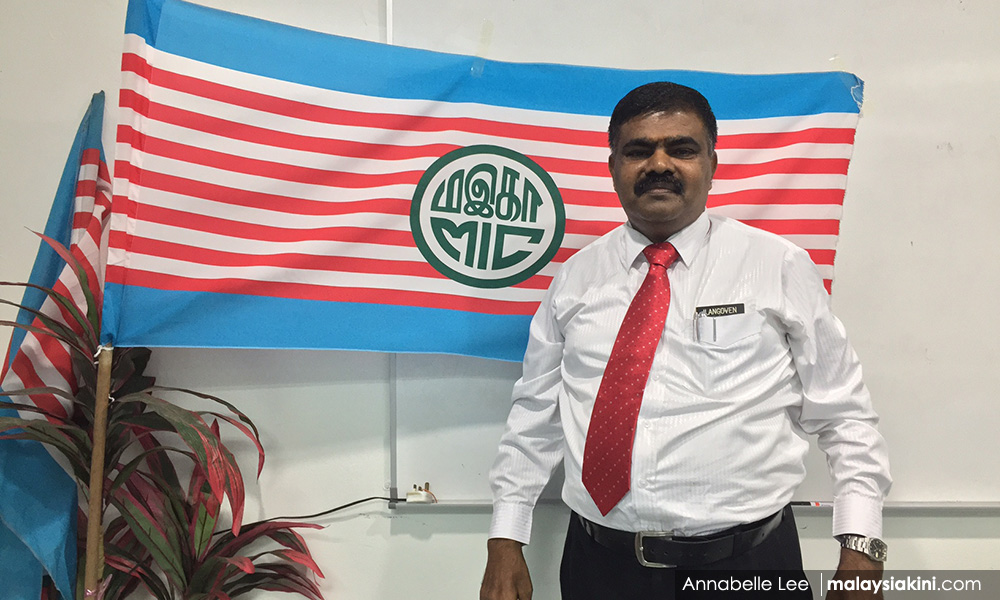 "We now have 42 MIC branches in Sungai Siput, nearly 10 new branches (were set up) within the last seven or eight months.
"We have 7,400 members, while another 1,200 have applied to be members," said Ilangoven.
Assuming all pending applications are approved, MIC members would make up over 77 percent of the 11,080 Indian voters in Sungai Siput.
At the time of writing, it was still uncertain whether MIC had decided on a candidate, although it is learnt that eight people have been shortlisted.
Although major opposition parties had given way to PSM in Sungai Siput in the past, save for the 2004 general election, Jeyakumar will likely have to take on BN, DAP and possibly PAS this time around.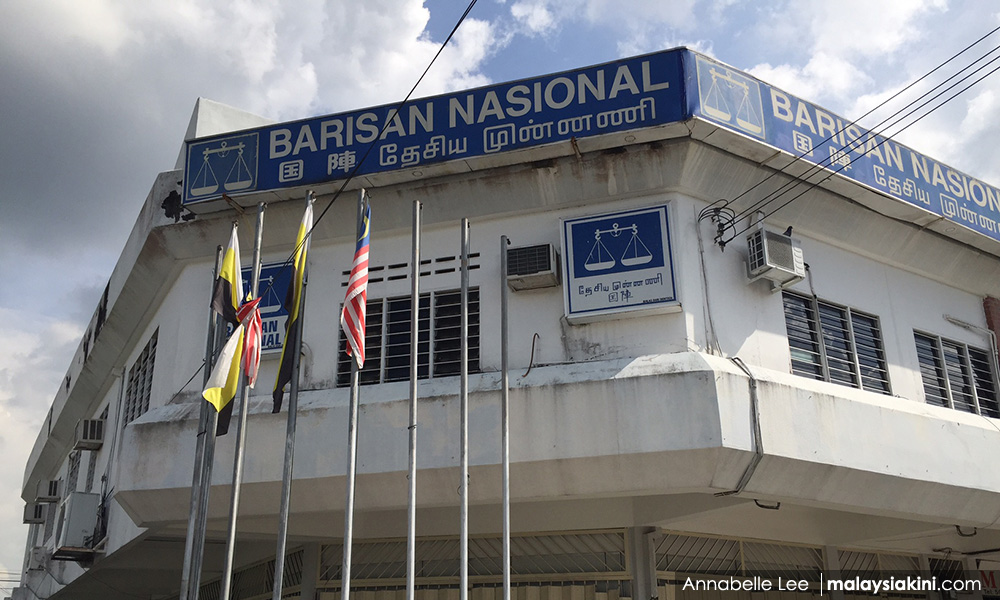 DAP had announced its decision to field a candidate in Sungai Siput after PSM had announced that it would field six candidates in DAP-held constituencies.
Jeyakumar is presently PSM's only lawmaker.
DAP out of its element
As for Jeyakumar, the activist doctor-turned-lawmaker admitted that DAP would likely sour his chances of retaining Sungai Siput by drawing away Chinese voters.
He also predicted that without a straight fight between him and BN, the latter would likely be crowned the winner.
"I don't think DAP will win (because) it will not get the Malay votes, perhaps even less than what I got (in the previous election).
"And I don't think MIC will be the underdogs, in fact, they will be laughing all the way to the polling station.
"In 2013 I won with only 2,793 votes, DAP splitting this vote means BN will win," he said when told of Sivanesan's analysis.
Some Sungai Siput voters told Malaysiakini that DAP's foray into Sungai Siput would likely yield poor results because the party was "too urban" for this semi-rural area.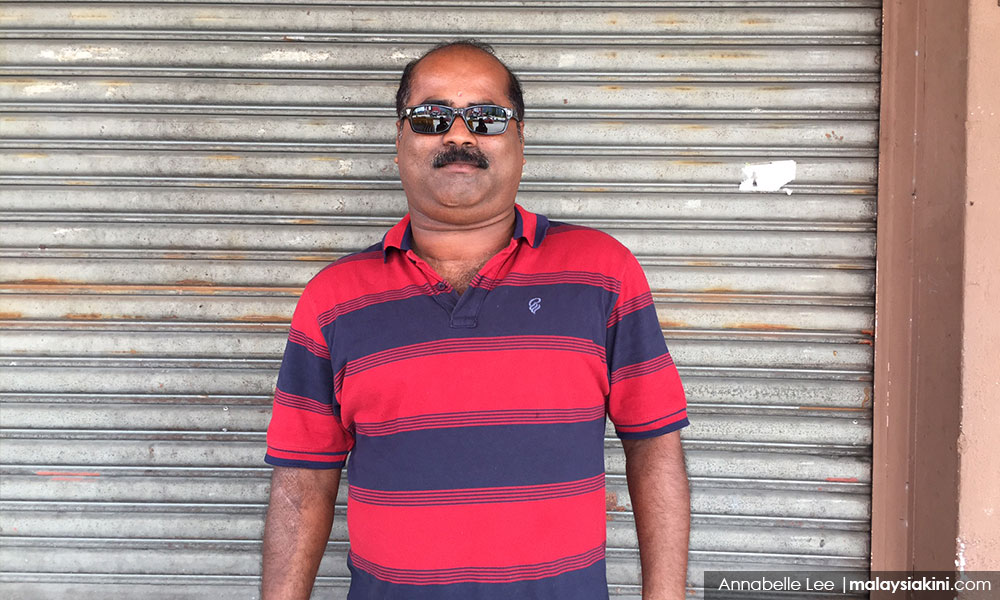 For instance, civil servant T Vijayanadarajan (photo) said the majority of Sungai Siput constituents work in the plantation industry, which is not DAP's usual target demographic.
Moreover, Vijayanadarajan suggested that some voters would consider DAP and Pakatan Harapan to be bullies.
"If Harapan wants to win in Perak, they should be considerate. If they can call Hindraf chairperson P Waythamoorthy for a meeting, why can't they meet PSM as well?
"DAP only wants to tunjuk kuasa (show off) by contesting here… If BN wins this time, it is DAP's fault," added Vijayanadarajan.