By Annabelle Lee
SPECIAL REPORT | Driving into the Perak interior from Ipoh along the Kuala Kangsar road, one passes through one quaint town after another, many of which have remained largely unchanged over the years.
Once in Sungai Siput, however, one will be greeted by wide triple-laned roads and traffic lights with digital countdown display boards, which would normally be a common sight in the Klang Valley.
The town itself is small, but there are large fire stations, police stations, schools, sports facilities and hospitals.
According to locals, much of the impressive infrastructure was built during S Samy Vellu's eight terms as Sungai Siput MP, from 1974 until 2008 when he was unseated by PSM's Dr D Michael Jeyakumar.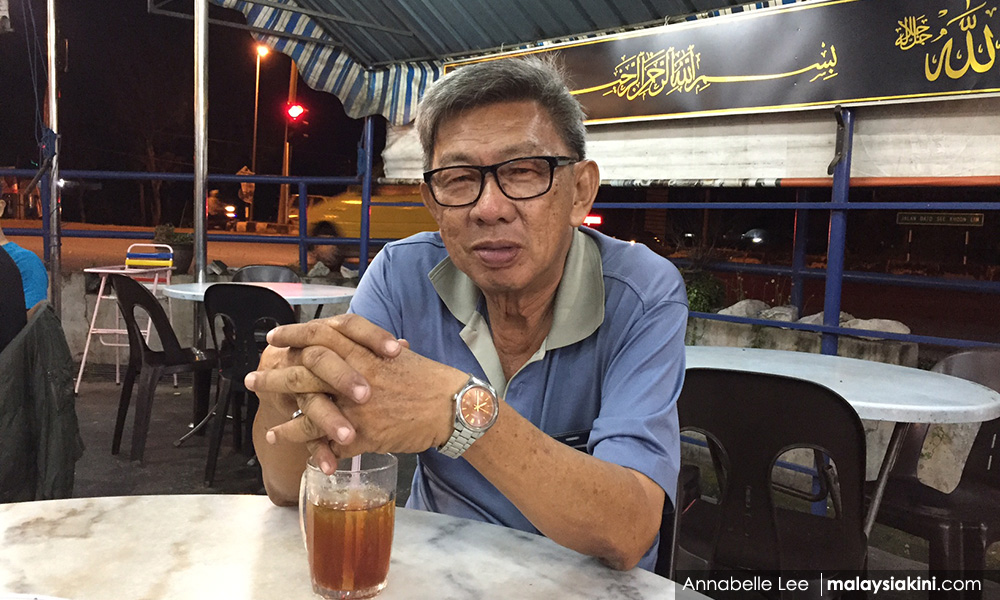 This, said long-time Sungai Siput resident Chew Eng Kiat (photo), 63, was the reason why many locals still speak fondly of Samy Vellu, nearly a decade on.
"When Samy Vellu was here, he did quite a lot because he was the works minister. He helped the poor… and he really helped the Indians here.
"Two terms the opposition has been here, I don't know if there have been any changes," said the self-professed BN supporter when met recently.
Lack of cooperation?
Chew, who works as a salesperson for a local noodle manufacturer, said he has always voted for BN candidates because he prefers "people who can do things for us".
Businessperson Saari Yahya, 50, who complained that development and governance were less efficient than before, a phenomenon he thinks stems from a lack of cooperation between the MP and the constituencies two assemblypersons, who are all from different parties.
The Sungai Siput constituency comprises two state constituencies – Jalong and Lintang. The assemblyperson for Jalong is Loh Sze Yee from DAP while the Lintang assemblyperson is Mohd Zolkafly Harun from Umno.
Like Chew, he too misses Samy Vellu for the infrastructure works.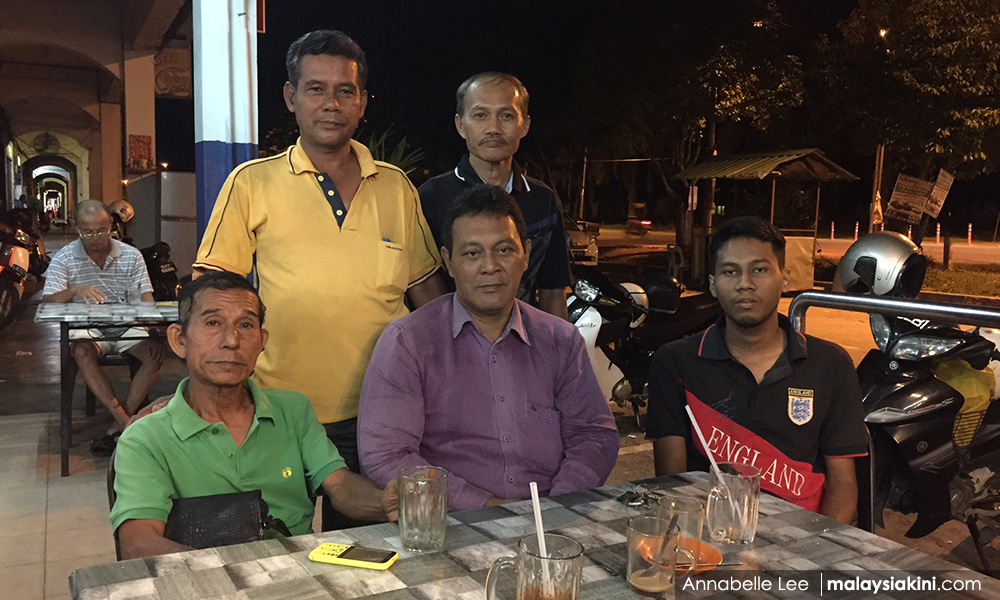 "The roads were nice because he was the (works) minister," recalled Saari (purple shirt, centre).
During his time as Sungai Siput MP, Samy Vellu served as works minister and later the energy and telecommunications minister. He retired in 2010 after helming MIC for 31 years.
Now 81, he serves as the country's special envoy of Infrastructure to India and Southern Asia and was recently bestowed the title of "tun".
MIC confident of winning
Over at the Sungai Siput MIC division headquarters, Samy Vellu still remains an important figure.
A black and white photograph of him celebrating his birthday and his first term as an MP in 1974 adorned a wall outside his former office.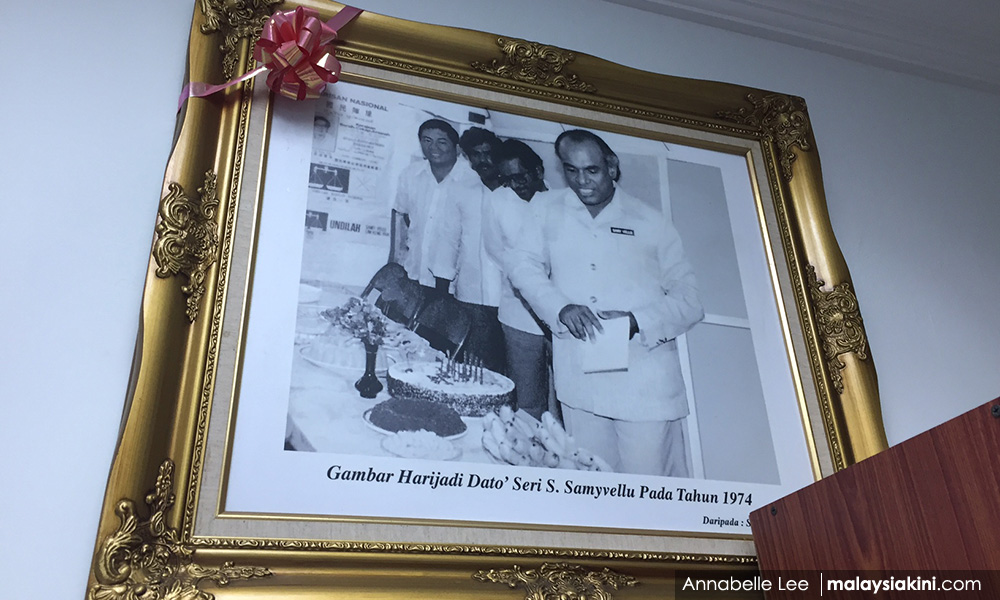 Sungai Siput MIC division chief Ilangoven Muthu, 56, said the party has been preparing for elections since 2015 with the goal of restoring Sungai Siput as MIC's stronghold.
Ilangoven (photo) blamed the electoral setbacks in 2008 and 2013 on "internal sabotage", rather than the strength of their PSM opponent.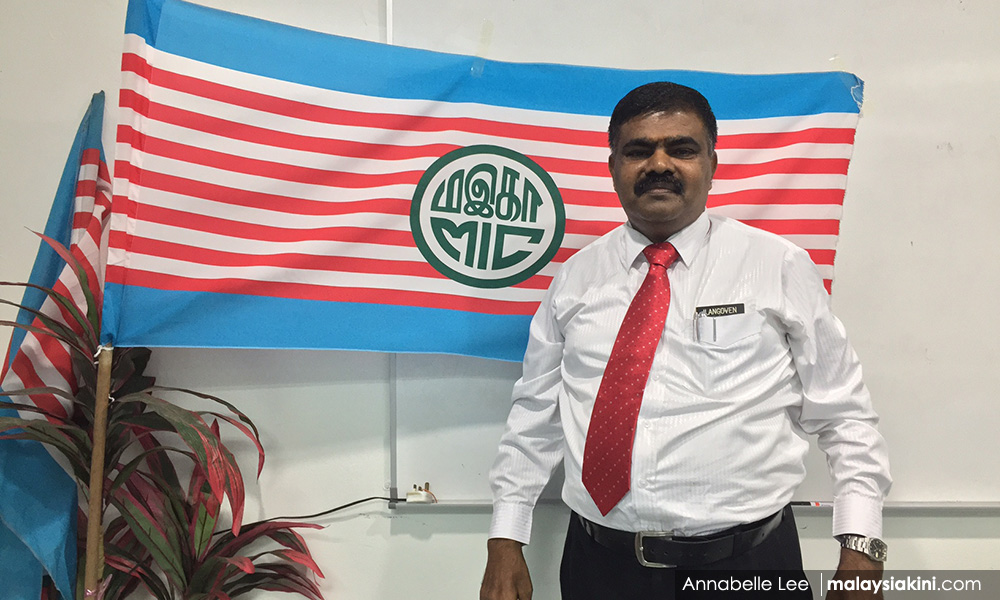 Now that MIC's house is in order, Ilangoven believes that the party is now back to full strength and its bigger membership in Sungai Siput will help the party win this time around.
MIC would be banking on the estimated 12,000 ethnic Indian voters, who make up about 21 percent of the voters. Chinese make up the largest group of voters at 39 percent, followed by Malays who make up 33 percent of voters.
Ilangoven said that since the upcoming general election will likely see DAP joining the contest for Sungai Siput, a three-way contest between PSM, DAP and BN will give the latter the edge.
"Although we lost (in 2008 and 2013), we have maintained this office (for the past 9 years) and used it as a service centre for welfare cases, education aid and identification card registration problems.
"Even Jeyakumar advises people to come see us at the BN office (when they have certain problems). He also has not brought development to the area.
"And we have given out more than 1,400 hampers for Deepavali, while the actual MP can't even do that. He can't even get a crowd of 400 (at his events) but our functions will see 600 to 700 people, and that number is only limited by our financial constraints.
"(That's why) we are very confident we will win, we are definitely going to win," he said.
So far, DAP has indicated that they will field lawyer and Sungkai state assemblyperson as their candidate for Sungai Siput while there is no clear indication of who MIC intends to field.